The Mets and Cubs announced agreement on a deal sending star shortstop Javier Baez to Queens. He'll be accompanied by right-hander Trevor Williams, with outfield prospect Pete Crow-Armstrong sent back to Chicago in return.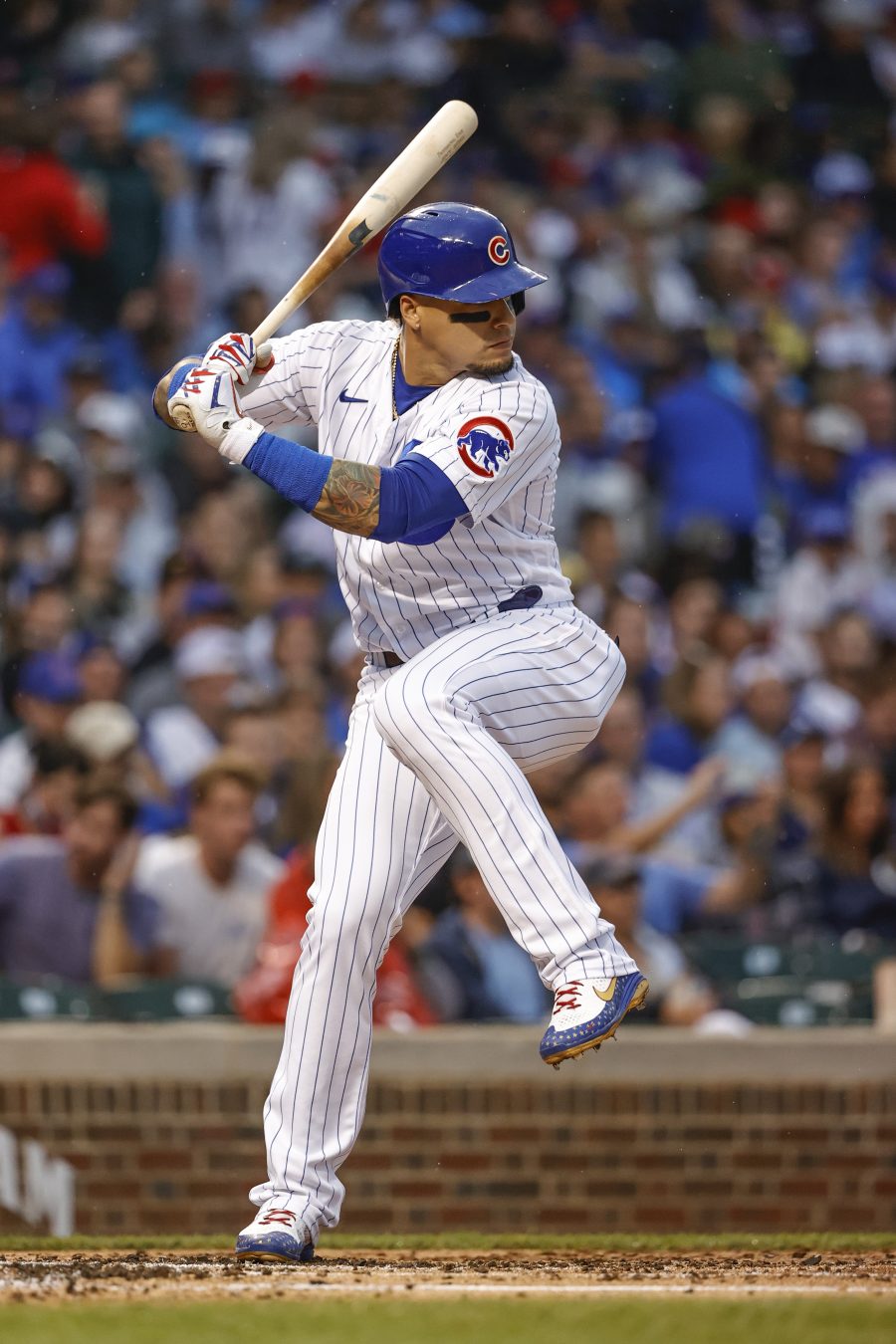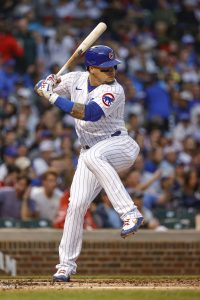 Between landing Francisco Lindor during the offseason and now trading for Baez, the Mets have obtained two of the sport's best shortstops (who are also great friends with each other) within the span of a few months.  Baez is a free agent after the season, so while this is quite possibly a short-term pickup meant to only help the Mets in 2021, it will nonetheless be a huge boost to New York's chances of winning the NL East and making a run in October.
The trade ends a very memorable eight-season run for Baez in Wrigleyville, after he was selected with the ninth overall pick of the 2011 draft.  Beginning his career as a free-swinging power bat, Baez's propensity for striking out never really went away (his 131 whiffs leads the league this year), but he has hit .269/.307/.502 with 116 homers over 2310 PA since the start of the 2017 season.  That includes a huge 2018 season that saw Baez finish second in NL MVP voting, while also winning a Silver Slugger Award.
As accomplished as Baez is at the plate, his defense has become his calling card.  It took Baez until 2020 to capture his first Gold Glove, but his shortstop ability has been celebrated for years, even if he didn't fully leave second (or even third) base duty until 2019.  Since Lindor has played only as a shortstop at the MLB level, Baez is the likelier of the two to be moved around the diamond as the Mets' needs develop.
Most of the Mets' rumors were centered around the team's search for third base help, though Lindor's recent placement on the 10-day injured list seemed to expand the search to the shortstop position as well.  Baez can handle short until Lindor is healthy, and could then slide over to play second base or potentially even third base, giving the Mets a clear and immediate upgrade to their infield defense.  Jeff McNeil and J.D. Davis are the current first-choice options at second and third base, though either could be moved into the outfield, with McNeil being the more versatile of the two.
Williams will add depth to a Mets rotation that has been thinned by injuries, though once everyone is at full health, Williams is likely to be relegated to bullpen duty.  The 29-year-old right-hander has a 5.06 ERA over 58 2/3 innings for the Cubs this season, and there isn't much to like about his Statcast metrics.  That said, Williams' SIERA is a more palatable 4.18, and he has experienced some misfortune — a .343 BABIP, and a .358 wOBA that is far above his .320 xwOBA.
The Baez deal continues a Cubs fire sale that has already seen the likes of Kris Bryant, Anthony Rizzo, Craig Kimbrel, Ryan Tepera, and Joc Pederson all dealt. The Mets announced they've received an undisclosed amount of cash in the deal. Baez has roughly $3.96MM remaining on his $11.65MM salary for the 2021 season.  The Mets still have some breathing room under the $210MM luxury tax threshold, as only the prorated portion of that $11.65MM counts against their tax number (and the Cubs might are also kicking in some money).
In exchange for Baez and Williams, the Cubs will receive a solid but not quite elite prospect in Crow-Armstrong, who wasn't listed by either MLB Pipeline (fifth) or Baseball America (sixth) as one of New York's top four prospects.  Still, Crow-Armstrong was selected 19th overall just last summer, and he began his pro career with a 1.024 OPS over the very small sample size of 32 PA for the Mets' A-ball affiliate before having to undergo shoulder surgery.
The 19-year-old Crow-Armstrong might already be just about MLB-ready on the defensive front, as he has an excellent throwing arm and speed that makes him a fit as a future center fielder.  As Pipeline's scouting report simply puts it, "the offensive game will be a work in progress," as Crow-Armstrong has shown only power potential thus far rather than any real power.  He does make a lot of contact, however, and his speed could be a difference-maker in helping him turn grounders into singles or singles into doubles.
Andy Martino of SNY reported the Mets' acquisition of Baez. Jon Heyman of MLB Network reported that New York was also acquiring Williams, while Bob Nightengale of USA Today reported that Crow-Armstrong was headed back to Chicago in return. The Athletic's Ken Rosenthal and Jayson Stark initially reported the two sides were making progress on a trade, with The New York Post's Joel Sherman tweeting that a pitcher might also be involved as part of the negotiations.