The Padres have acquired one of the top relievers on the trade market. San Diego announced a deal with the Nationals to add Daniel Hudson to the late-inning mix. Two prospects — pitcher Mason Thompson and infielder Jordy Barley — are expected to head to Washington in return.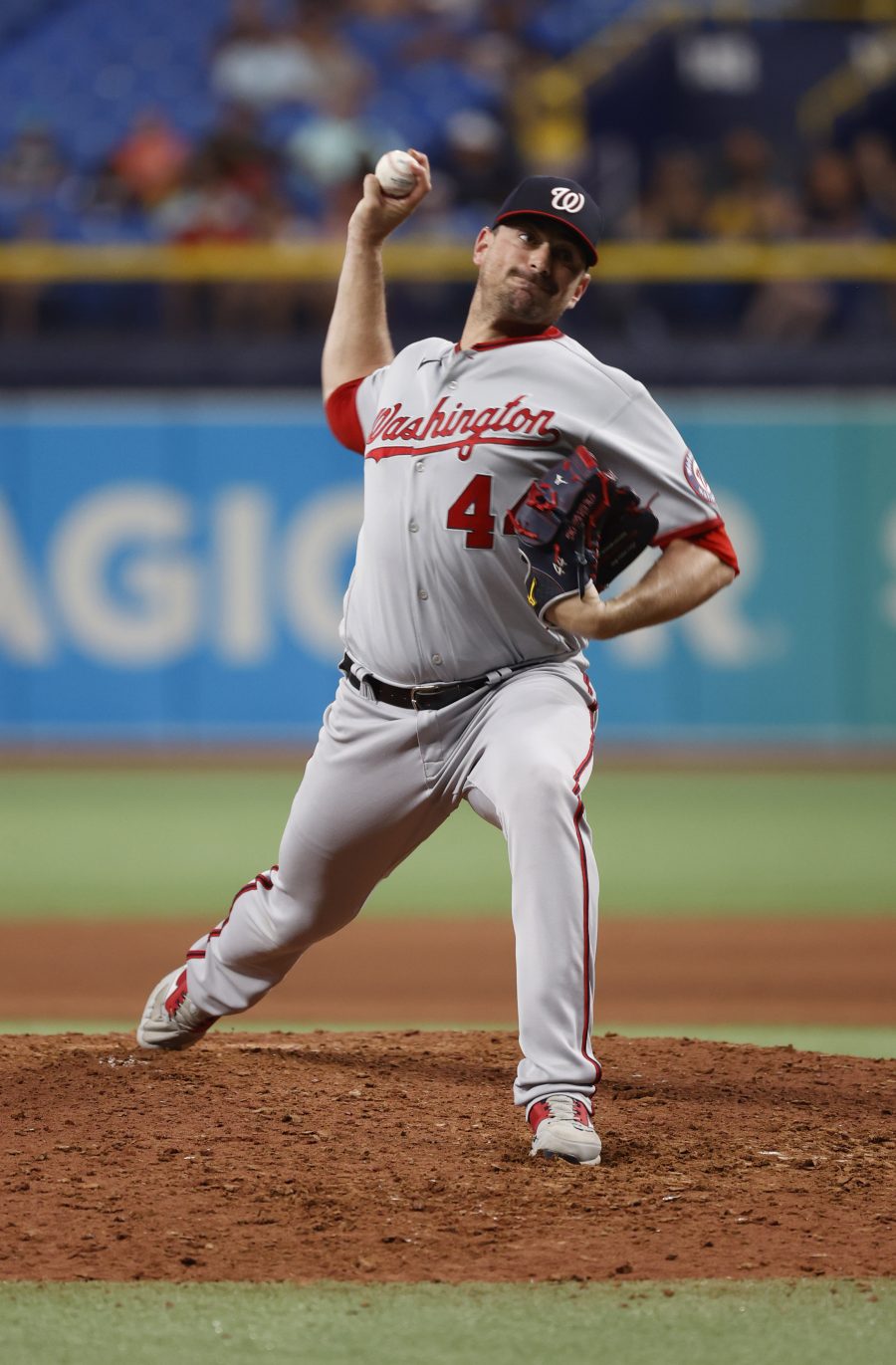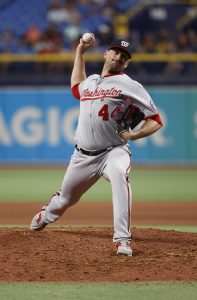 Hudson becomes the latest player out the door as part of the Nationals broader sell-off. Washington is finalizing a deal to send Trea Turner and Max Scherzer to the Dodgers and has already announced agreements to move Brad Hand and Kyle Schwarber. Once GM Mike Rizzo and his staff embarked on the teardown, a Hudson deal became increasingly likely given his impending free agency.
The right-hander has long been a productive reliever, but he's taken his game to a new level this year. The 34-year-old has a career-low 2.20 ERA across 32 2/3 innings, striking out an elite 37.8% of opposing hitters against a tidy 5.5% walk rate. There's little question he's capable of stepping into high-leverage innings for the Padres, who are amidst a three-way battle in the NL West. That won't be the case immediately, though, as Hudson landed on the COVID-19 injured list this morning as the virus spread throughout Washington's clubhouse.
Hudson is playing out the season on a $6MM contract, a bit more than $2MM of which is still owed. His two-year, $11MM deal comes with a $5.5MM luxury tax hit, which prorates to about $1.9MM. The Padres are reportedly a bit over the $210MM threshold, but indications are that ownership is willing to pay some extra expenditures. The Friars' reported talks with the Nationals about Scherzer this afternoon would've likely pushed San Diego well above that line had they resulted in a deal, for instance. Of course, there's also the possibility that Washington retains some salary.
In order to add Hudson for the stretch run, San Diego parts with Thompson, a 2016 third-round draftee. The righty has made his first four big league appearances this season but spent the bulk of the year with Triple-A El Paso. A pure reliever, Thompson has tossed 26 2/3 innings over 23 appearances, working to a 5.74 ERA with slightly lower than average strikeout and walk rates (21.8% and 7.3%, respectively) in that hitter-friendly environment. He's already on the 40-man roster and has a pair of minor league option years remaining beyond the current season.
Barley has been in the Padres organization since signing as a member of San Diego's massive 2016-17 international class. At one point, the speedster was a fairly well-regarded prospect, but he's struggled to hit in the low minors. Barley has posted higher than average strikeout rates throughout his professional career, and that's continued this season. The 21-year-old is hitting .240/.333/.388 with a 29.4% strikeout percentage in Low-A. Entering the season, Eric Longenhagen of FanGraphs slotted Barley as the #28 talent in the Padres system.
Robert Murray of FanSided first reported the Padres and Nationals were in discussions on a Hudson deal. Jim Bowden of the Athletic confirmed the trade had been agreed upon. Dennis Lin of the Athletic was first to report Thompson's inclusion. Jon Heyman of MLB Network was first to report a second prospect was involved, with Jesse Dougherty of the Washington Post specifying Barley's inclusion.