The Blue Jays have made another big strike in free agency, signing right-hander Kevin Gausman to a five-year, $110MM deal.  As per Sportsnet's Shi Davidi (Twitter link), Gausman will earn $21MM in each of the next two seasons, $22MM in 2024, and $23MM in 2025 and 2026.  Gausman is represented by Tidal Sports.
The signing represents the end of a rather lengthy courtship, as the Blue Jays' interest in Gausman dates back to at least the 2019-20 offseason, when the right-hander was coming off a rough season split between the Braves and Reds.  After being non-tendered by Cincinnati, Gausman instead opted to sign with the Giants on a one-year, $9MM deal, and after a very successful 2020 season, he chose to accept the Giants' $18.9MM qualifying offer to return to San Francisco.  The Jays were one of the teams who floated a multi-year offer Gausman's way, but he turned down the Jays' reported three-year offer in the $40MM range to instead try and further bolster his value with another strong year with the Giants.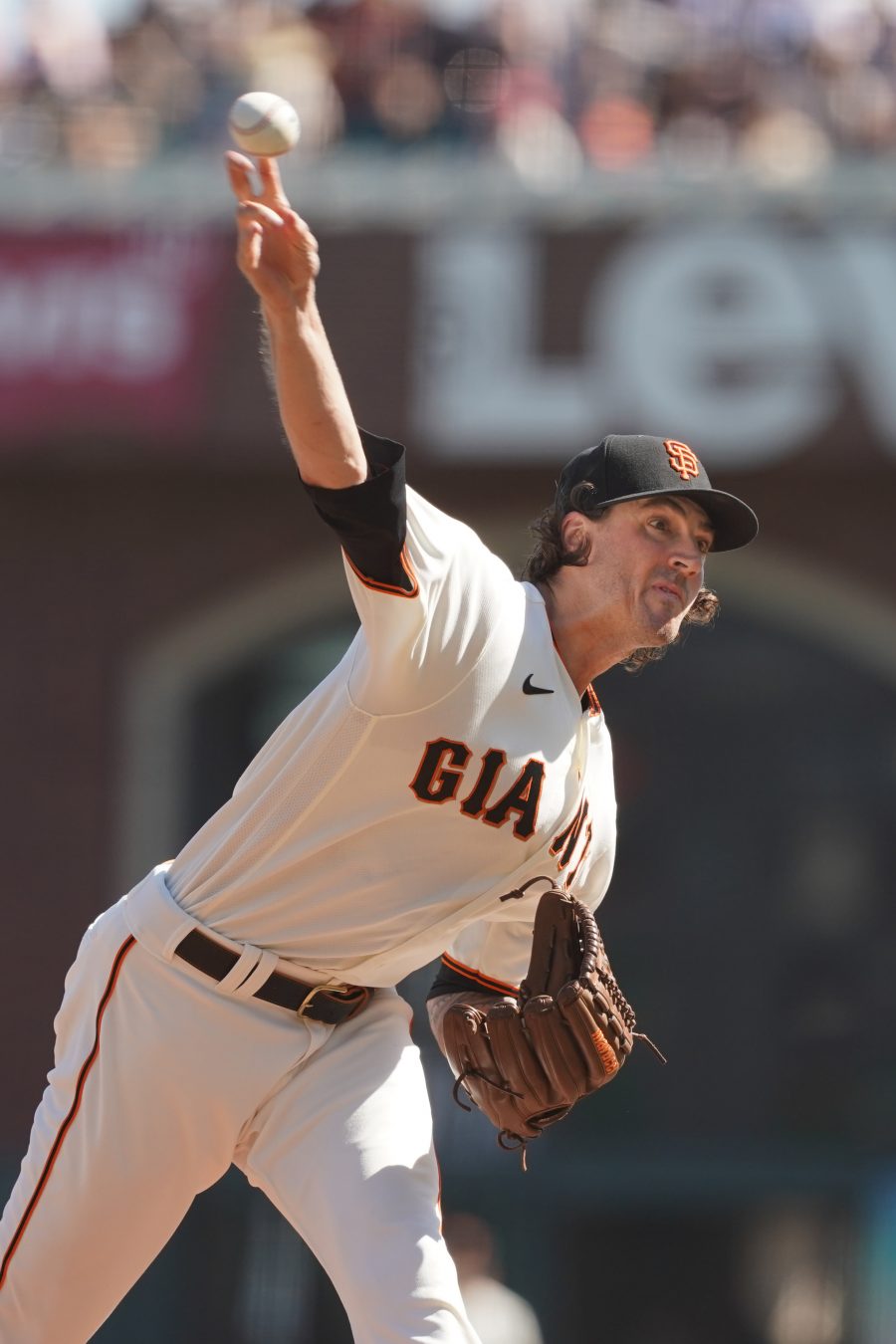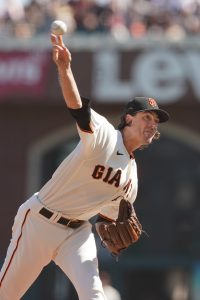 Over two years in San Francisco, Gausman not only bounced back from his tough 2019 numbers, but hit a new plateau of success.  Gausman posted a 3.00 ERA/3.38 SIERA over his 251 2/3 innings as a Giant, with an excellent 30% strikeout rate and a solidly above-average 6.5% walk rate.
While Gausman pitched well over 59 2/3 innings in the shortened 2020 season, he duplicated his performance over a full year in 2021, tossing 192 frames and finishing sixth in NL Cy Young Award voting.  One notable wrinkle between the two years was that Gausman increased the use of his split-finger fastball to a career-high 36.6% in 2021, and Gausman's splitter became one of the more devastating pitches in any arsenal in baseball.
The 192 innings marked a new career high for Gausman, though he was a solid workhorse while averaging 183 IP per year from 2016-18 with the Orioles and Braves.  It is worth noting that Gausman was much better in the first half (1.73 ERA in 114 2/3 IP) than he was after the All-Star break (4.42 ERA over 77 1/3 IP) last year, yet some regression might have been inevitable given that gaudy 1.73 number.  Gausman was also dealing with hip soreness for much of the year, and it could be that he simply started to wear down as many starters did while getting back to a regular workload following the shorter 2020 season.
The Blue Jays got plenty of looks at Gausman during his Orioles days, but while Gausman was a decent but unspectacular member of Baltimore's rotation, he will now be expected to replicate his front-of-the-rotation numbers from 2020-21.  Toronto has been focusing on the pitching market for much of the winter, and in landing Gausman, it is possible the club has now its replacement for Robbie Ray, should Ray sign elsewhere in free agency.
MLBTR ranked Gausman fifth on our list of the winter's top 50 free agents, and his contract falls a bit shy of our six-year, $138MM projection.  However, it appears as though Gausman did leave some money on the table to join the Blue Jays, as SNY's Andy Martino tweets that the Mets offered Gausman a larger deal than Toronto's five years and $110MM.  The Giants were also known to be making a solid push to retain Gausman, while the Angels, Mariners, and Red Sox all had some degree of interest.  Julian McWilliams of The Boston Globe reports that the Sox didn't offer "anything real" to Gausman during their negotiations.
Gausman (who turns 31 in January) joins Jose Berrios, Hyun Jin Ryu, and Alek Manoah as the four locks in the Jays rotation, with former top prospect Nate Pearson favored for the fifth spot, and Ross Stripling and Anthony Kay on hand if Pearson struggles or runs into more injury problems.  Between Gausman's deal, Berrios' seven-year/$131MM extension, Ryu signed for two more seasons, and Manoah and Pearson providing lower-cost control as the starters of the future, Toronto has built a solid core of arms that the club hopes can withstand the stiff competition of the AL East.
The Gausman signing could also close the door on the chances of Ray re-signing with the Jays, and Toronto has also lost another starter in Steven Matz, who signed a four-year pact with the Cardinals.  It seems possible that the Blue Jays might yet seek out another lower-cost depth arm to compete with Pearson and company, perhaps looking to strike big on another bounce-back candidate as they did with Ray and Matz last winter.
Since Gausman had already been issued a qualifying offer in his career, he was ineligible to receive another one this time around in free agency, meaning the Blue Jays don't have to give up any draft picks as compensation for his services.  The Jays have already landed one compensatory pick when Marcus Semien signed with the Rangers, and would receive another if Ray signed elsewhere since both Ray and Semien rejected Toronto's qualifying offers.  With this extra draft capital on hand, the Blue Jays might be more open to now signing a QO free agent of their own, as they were able to land their sought-after rotation upgrade in Gausman without the cost of any picks.
ESPN.com's Jeff Passan (via Twitter) reported that the Jays and Gausman had reached an agreement.  MLB Network's Jon Morosi tweeted earlier in the day that the two sides were "gaining momentum towards a deal," and Morosi's earlier reports suggested that Gausman would land a five-year deal in the $100MM range, with the Jays as a finalist for the right-hander's services.
Photo courtesy of USA Today Sports Images