The Cubs have agreed to terms with free agent starter Marcus Stroman, the team has now officially announced.  The Tidal Sports client will receive a three-year, $71MM contract with an opt-out after the second season, according to ESPN's Jeff Passan.  Passan says Stroman will earn $25MM plus a potential $2MM in escalators in each of the two seasons before he must decide whether to opt out of the remaining $21MM.  The contract does not contain a no-trade clause, MLBTR has learned.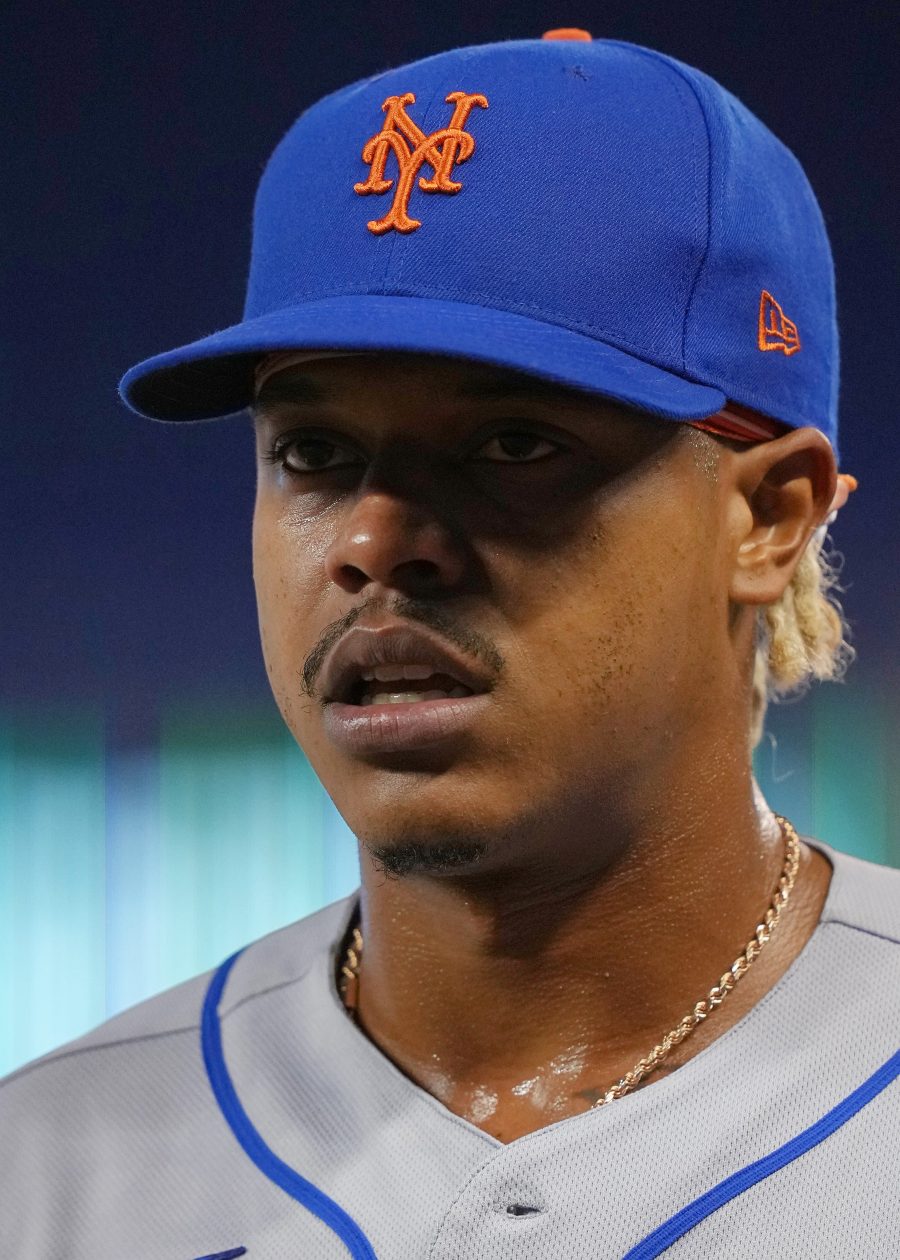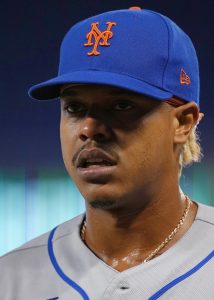 After opting out of the 2020 campaign, Stroman accepted an $18.9MM qualifying offer from the Mets last winter. Stroman's bet has paid off with a guarantee of $89.9MM over his first four free agent seasons spanning 2021-24. Entering the offseason, MLBTR ranked Stroman the #11 free agent overall, projecting him to receive a five-year, $110MM guarantee.
With Max Scherzer, Kevin Gausman and Robbie Ray all off the board, Stroman looks the best bet remaining to provide above-average innings over the next few years.  However, unless the Cubs add significant pieces, Stroman's timeline doesn't seem to match up with the club's next window of contention, given the surprisingly short term and the opt-out clause.  On the other hand, the unexpected contract structure means the Cubs won't be saddled with Stroman's age-34 and 35 seasons as they would have with a five-year pact.
The 30-year-old Stroman doesn't feature the high-octane, strikeout stuff those other top arms possess. Yet he's nevertheless been a mid-rotation or better starter for essentially his entire career, thriving on the back of huge ground-ball rates. Stroman has induced grounders on over half the balls in play against him in every season as a big leaguer. His 50.8% mark in 2021 was a personal-low, but even that checked in about seven points above the league average for starters.
Those huge ground-ball tendencies — he was consistently over 60% in that category during his run with the Blue Jays — have kept Stroman largely immune to the increasing home run rate around the league. He's never had a season allowing even one longball per nine innings pitched, an impressive achievement as the typical starter has allowed between 1.2 and 1.5 homers per nine over the past few years.
Stroman also owns strong control of his arsenal, headlined by a worm-burning sinker he uses a bit more than 40% of the time. He's never had a season with a higher than average walk percentage, including an even 6% mark in 2021 that was a couple points lower than the 7.8% league rate. Beyond his fastball, the right-hander mixed in a slider, split and cutter more than 15% of the time, according to Statcast.
That repertoire has served Stroman well, as he's reliably produced in recent seasons. He's worked to a sub-4.00 ERA in four of his six seasons with 100+ innings pitched, including a personal-best 3.02 mark over 179 frames in 2021. Despite an atypically small frame for a starter, Stroman has also proven a consistent workhorse capable of shouldering fairly significant workloads. He's started 32+ games and exceeded 175 innings in four of the past five full seasons, with his 19 starts and 102 1/3 frames in 2018 the lone exception. Going back to the start of 2016, he ranks fifteenth in innings pitched league-wide.
As an added bonus, Stroman is coming off his best season from a swing-and-miss perspective. He generated whiffs on a career-high 11.6% of his offerings in 2021, just north of the league mark. The New York native is typically below-average from both a strikeout and swinging strike perspective. But he's proven capable of succeeding without many whiffs, and any uptick in swing-and-miss stuff could take his game to the next level.
In Chicago, Stroman will pair with Kyle Hendricks at the top of the rotation. Wade Miley has a spot locked down, with Adbert Alzolay also looking likely to claim a back-end spot. There's certainly still room for upgrades over the likes of Justin Steele and Alec Mills, and it wouldn't be a surprise if president of baseball operations Jed Hoyer, general manager Carter Hawkins and the rest of the front office further bolster that group.
Speculatively speaking, a high-strikeout arm might still be on the wish list. While Stroman's an unquestionable upgrade to the rotation, his grounder and control oriented style broadly aligns with those of the rest of the Cubs' starters. Chicago's rotation ranked eighth in ground-ball rate in 2021 but finished third from the bottom in strikeout percentage. Adding some more swing-and-miss to that group could be desirable, although it's also broadly apparent that the Cubs are content to pursue ground-ball pitchers and rely on the infield behind them to turn batted balls into outs.
The Cubs are in an organizational transition period, having traded away the core members of their 2016 World Series winner over the past year or so. The roster still seems to have too many holes to compete in 2022, with uncertainty at the back of the rotation and the position player group featuring a handful of journeyman stopgap types. Hoyer has consistently pushed back against the idea the Cubs were orchestrating a full rebuild, though, and their actions this offseason reflect that.
In addition to the Stroman signing, the Cubs claimed Miley off waivers from the division-rival Reds and added backstop Yan Gomes on a two-year pact. That doesn't preclude further trades off the big league roster — the Gomes signing seems to make a Willson Contreras deal particularly likely, for instance — but it's clear the Cubs aren't content to sit at the bottom of the NL Central without making any sort of effort to be competitive.
The collective bargaining agreement prohibits players from receiving multiple qualifying offers over the course of their career. Because the Mets tagged Stroman with a QO over the 2020-21 winter, they weren't able to do so this time around. They'll allow him to depart without receiving any form of compensation, while the Cubs won't forfeit any draft choices or international signing bonus space to bring him in. That's no doubt appealing for a Chicago team that needs to continue to add an influx of young talent to the organization.
Matt Spiegel reported this afternoon that the sides were in discussions, while Jon Heyman of the MLB Network tweeted the parties were "in serious talks" shortly before Stroman's announcement.