The Braves have a new closer, as they announced agreement Friday evening with Kenley Jansen on a one-year, $16MM contract. (Atlanta discloses their own contract terms). The Wasserman client had spent his entire career with the Dodgers, but he's headed to one of the National League's other powerhouses this season. In order to clear space on the 40-man roster, Atlanta placed reliever Jay Jackson on the 60-day injured list to a right lat strain.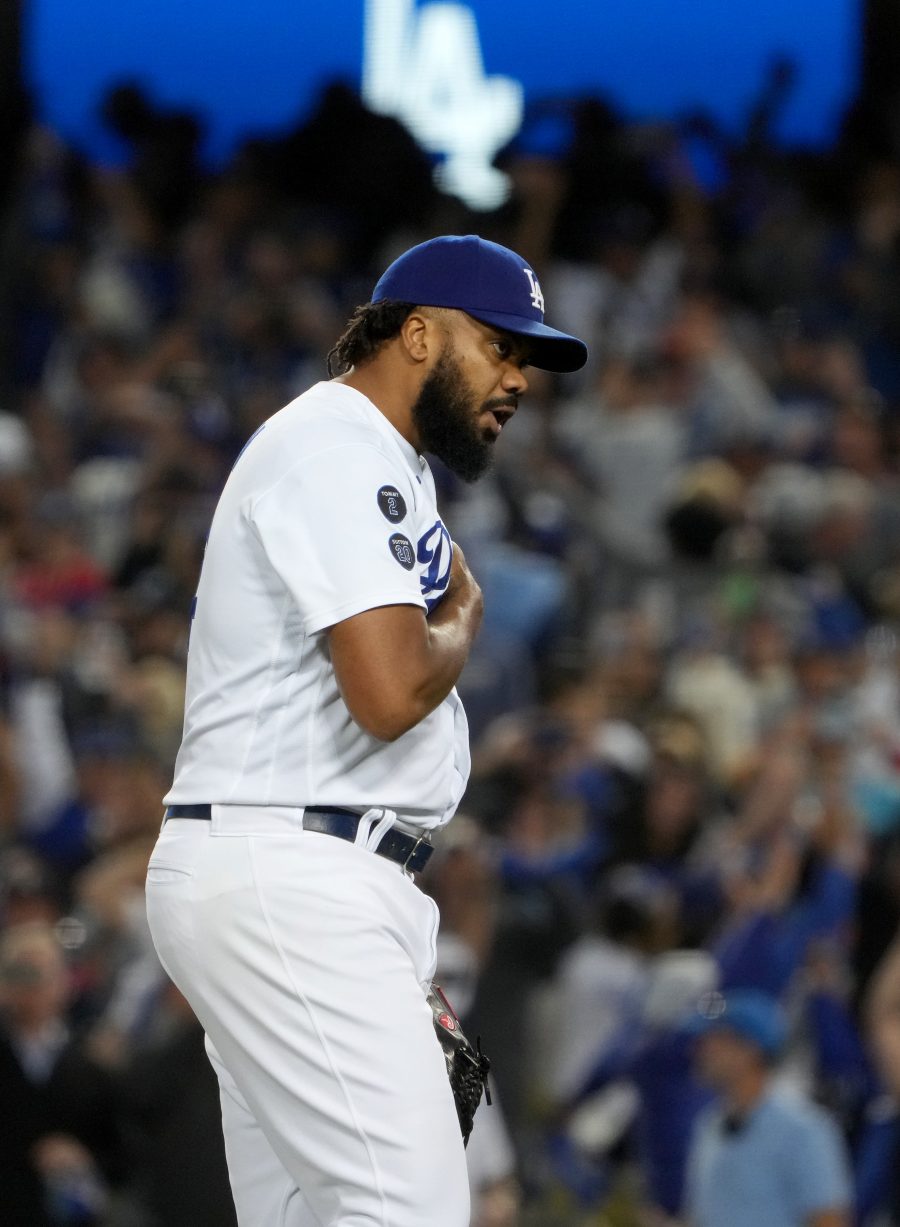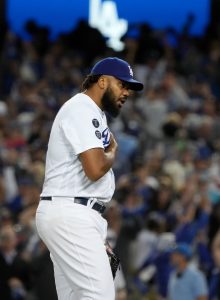 A three-time All-Star and two-time Hoffman Award winner (as the National League's top reliever), Jansen is one of the best late-game arms in recent memory. The consistently excellent closer has never posted an ERA above 3.75 in his 12-year big league career, and he's put up an ERA below 3.00 in eight separate seasons.
Jansen remained great last season, pitching to a 2.22 mark in 69 outings. He saved 38 games and struck out a stellar 30.9% of batters faced. That wasn't quite at the level of his peak — when Jansen was punching out more than two-fifths of opponents while allowing fewer than two earned runs per nine — but it was nevertheless among the league's best production. Among the 138 relievers with 50+ innings pitched, Jansen checked in 15th in ERA and 29th in strikeout percentage. He generated swinging strikes on 15.2% of his pitches, the 22nd-highest mark among that same group.
In addition to his ability to miss bats, Jansen has consistently excelled at limiting hard contact. Possessing an excellent cutter that stays off barrels, he consistently ranks among the league's best in terms of checking opponents' exit velocities and rates of solid contact. That continued last season, with opponents making hard contact (defined as a batted ball with an exit speed of 95 MPH or higher) on only 26.1% of balls in play against him. That's nearly ten points lower than the 35.4% league average, although it's par for the course for Jansen.
If there was anything to nitpick in Jansen's performance, it's that his once-stellar control got a bit wobbly. He walked 12.9% of opponents last year, his highest rate since his 2010 rookie season. That marked the fourth consecutive year in which Jansen's walk percentage climbed relative to the year prior, and it was his first season in a decade walking more batters than the average reliever did. That didn't prevent him from having plenty of bottom-line success, though, and the Braves aren't locking themselves into a long-term investment.
The 34-year-old reliever signs a one-year deal, shy of MLBTR's two-year, $26MM projection entering the offseason. The deal brings the Braves payroll to an estimated $185MM, according to Jason Martinez of Roster Resource. That's uncharted territory for the organization, but Atlanta brass has maintained throughout the winter they'd push their spending upwards on the heels of a World Series run. Their luxury tax ledger, meanwhile, sits around $208MM — about $22MM shy of the base threshold.
Jansen's signing is the most important step in what has been something of a bullpen makeover in Atlanta. The Braves also added Collin McHugh and Tyler Thornburg, both of whom can step into immediate work. McHugh, coming off an excellent season, seems likely to take on high-leverage innings for manager Brian Snitker. Former closer Will Smith now steps into that mix as well, as Jansen's signing bumps him from the ninth inning. Speaking with reporters (including Justin Toscano of the Atlanta Journal-Constitution) this evening, president of baseball operations Alex Anthopoulos confirmed Smith was willing to cede the ninth inning in order to strengthen the overall roster. Smith, McHugh, Tyler Matzek, Luke Jackson and A.J. Minter form the core of what could be a very difficult late-innings mix to crack for opposing lineups.
That's before even considering the presence of former All-Star closer Kirby Yates, whom the Braves signed before the lockout. The righty is still on the mend from a March 2021 Tommy John surgery, but he's expected to factor into the mix down the stretch. Atlanta no doubt envisions playing meaningful games into September and October as they reload for what they hope will be another title run.
Along the way, they very well may come up against the Dodgers. There'd be plenty of intrigue if the clubs meet again in the playoffs, as they've now poached franchise icons from one another in recent days. Atlanta brass certainly didn't allow the Dodgers' finalization of a six-year deal with Freddie Freeman this afternoon to influence their pursuit of Jansen, but the fanbase and some in the organization probably feel some amount of satisfaction in poaching a marquee player from L.A. There was already going to be plenty of intrigue every time the two teams met this season. Jansen heading to Atlanta will only take that up another notch.
Image courtesy of USA Today Sports.