10:33am: The Padres are receiving $6.6MM from the Twins, tweets Ken Rosenthal of The Athletic. That effectively reduces Rogers' $7.3MM salary to the new $700K league minimum.
10:00am: The Twins saved one more move in their whirlwind offseason for what was scheduled to be Opening Day (before said opener was pushed back to Friday due to weather). Minnesota announced Thursday the acquisition of right-handed starter Chris Paddack and righty reliever Emilio Pagan in exchange for closer Taylor Rogers and first baseman/outfielder Brent Rooker. The Twins will also receive a player to be named later and will send cash to San Diego in the deal. The Padres have also announced the trade.
Minnesota is  acquiring a pair of arms under club control for multiple seasons, as Paddack, who is earning $2.25MM in 2021 is only in his first season of arbitration eligibility. He's controlled through the 2024 campaign. Pagan, meanwhile, is earning $2.3MM this season and is controlled through 2023 via arbitration. Rogers, 31, is set to earn $7.3MM this season in his final year of club control before reaching free agency. Rooker, 27, doesn't yet have a full year of Major League service and is controllable through the 2027 season.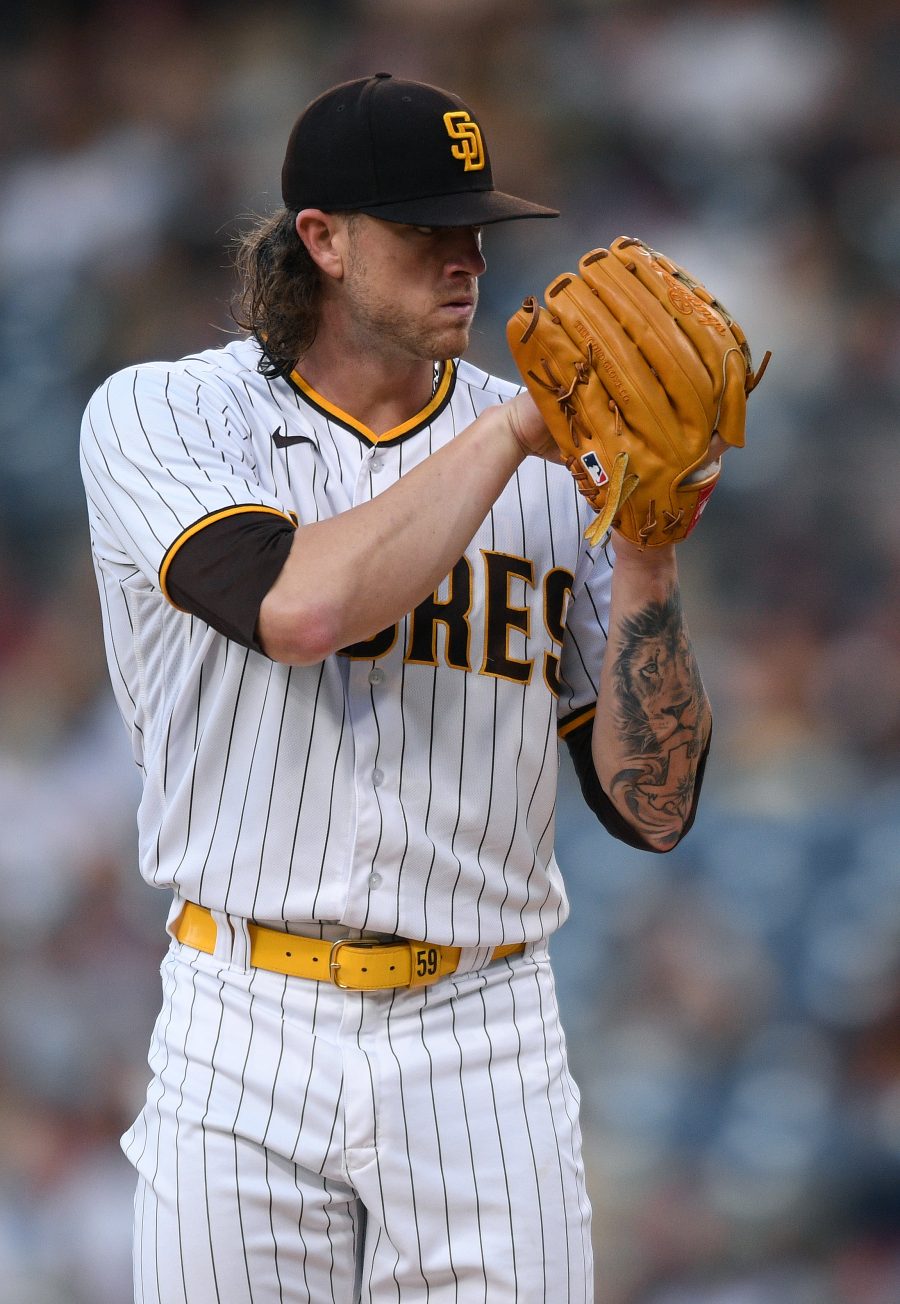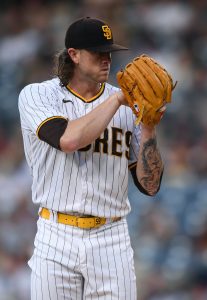 The 26-year-old Paddack and his three remaining seasons of club control headline the trade for Minnesota. The 2015 eight-rounder broke out as one of the sport's top 100 prospects heading into the 2019 season and delivered on that hype when he posted a 3.33 ERA with a 26.9% strikeout rate and just a 5.5% walk rate through 140 2/3 innings as a rookie. At that point, Paddack looked like a cornerstone piece for the Friars, and any near-term trade involving him would've seemed nearly impossible to fathom.
Paddack, however, has been unable to repeat that brilliant rookie performance. His 2020 campaign resulted in a 4.73 ERA in with a diminished 23.7% strikeout rate. He still worked a "full" slate of 12 starts and 59 innings during the shortened 2020 season, but the results and the underlying metrics weren't nearly as strong as his 2019 debut. Paddack's 2021 season represented an even further step back; in 108 1/3 innings, he pitched to a 5.07 ERA with a career-low 21.6% strikeout rate. More concerning, though, was the fact that he ended the season with a low-grade tear of the ulnar collateral ligament in his pitching elbow.
The Twins are likely convinced that Paddack's elbow is healthy enough to rely on him as a rotation piece not only in 2022 but for the next several seasons. If that's the case, they'll focus their work with Paddack on further developing a third pitch to help him recapture his 2019 form. Paddack averaged 94.9 mph on his fastball last season and has been lauded for his plus changeup since his prospect days, but his curveball has been a below-average pitch for him at the big league level. If the Twins are able to help Paddack establish that third pitch, it stands to reason that his heater and changeup can trend closer to their 2019 effectiveness. There's potential for a (second) breakout with Paddack, particularly given that his command has remained elite even through his 2020-21 struggles. The extent to which Minnesota can refine that third pitch (or develop an entirely new one) will be telling.
Minnesota is also picking up two years of control over the 30-year-old Pagan — another 2019 standout (with the Rays) who has had harder luck in San Diego. Acquired by the Padres on the heels of a 2.31 ERA with a dominant 36% strikeout rate and 4.9% walk rate in 2019, Pagan hasn't been nearly as effective since being shipped to southern California. In 85 1/3 innings with the Friars, he posted a 4.75 ERA with a 26.3% strikeout rate and 7.7% walk rate. Pagan has always been homer-prone, but that flaw ratcheted up to new levels in 2021 when he yielded an average of 2.27 long balls per nine frames.
Despite his recent struggles, however, Pagan has above-average strikeout rates and velocity. And, like Paddack, his command has been nothing short of outstanding (with the exception of the shortened 2020 season). He's walked just 6.2% of his opponents at the big league level and has yielded only a .210 batting average and .264 on-base percentage in his career. A penchant for serving up home runs has been Pagan's only real blemish, but if the Twins can clean up that issue — as the Rays did in 2019 and the Mariners did in 2017 — they'll have a closing-caliber reliever on their hands for the next two seasons.
Coaxing a high-level performance out of Pagan will be all the more crucial for the Twins, as this morning's trade sends their closer and one of the best left-handed relievers in all of baseball to San Diego. The 31-year-old Rogers has been a triumph in terms of player development for Minnesota, blossoming from a fairly nondescript back-of-the-rotation prospect to a late-inning buzzsaw who has overpowered opponents dating back to the 2018 season.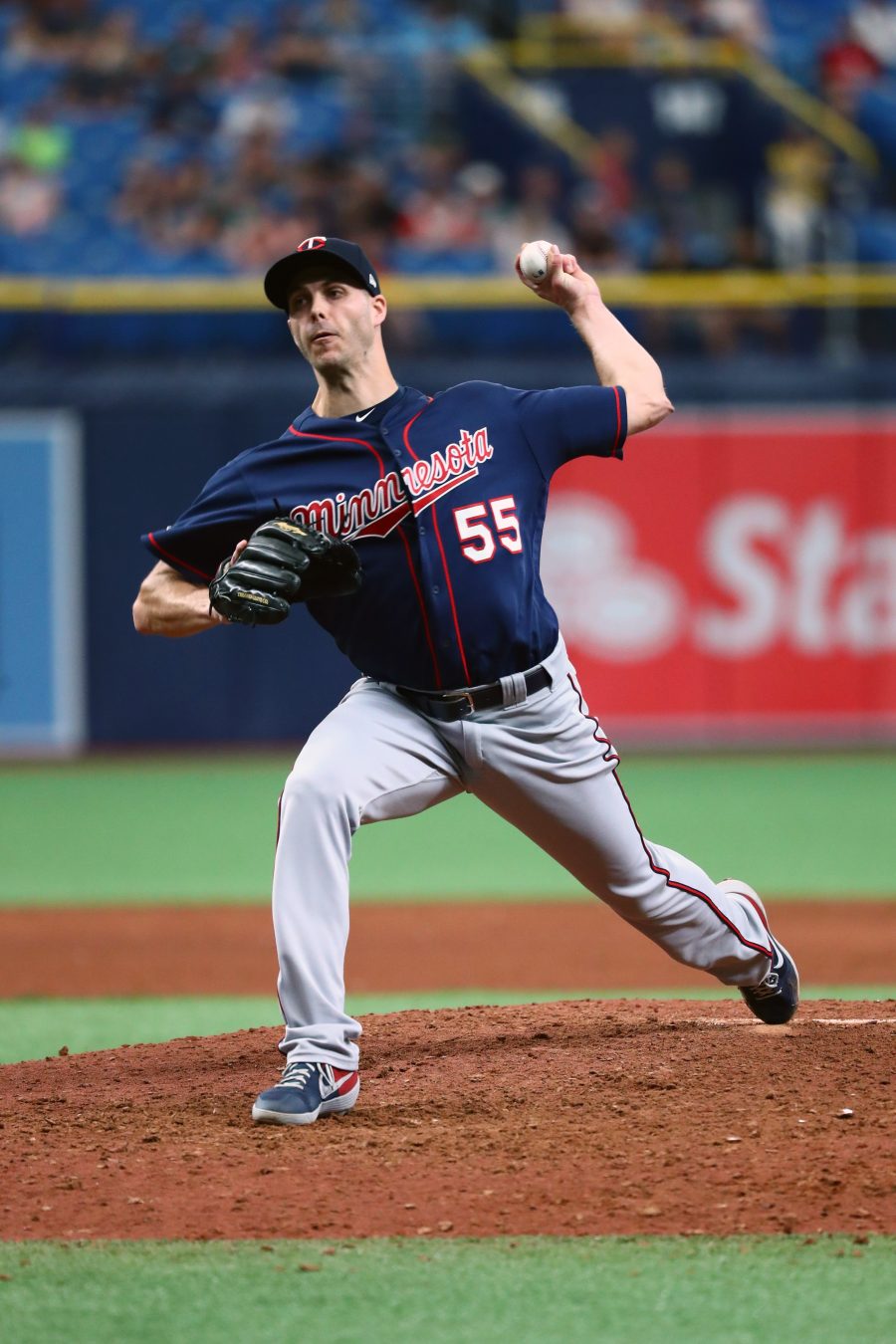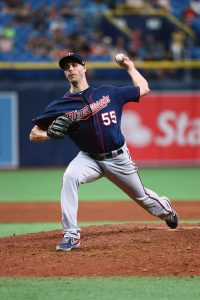 Rogers, whose twin brother Tyler pitches for his new division rival in San Francisco, added a slider to his repertoire back in 2018 — first debuting the pitch on Memorial Day weekend that year. The change in his results was stunning. Carrying a 5.48 ERA at the time, Rogers pitched to a 1.34 ERA for the remainder of the season and whiffed 57 hitters in 47 innings. There's been no looking back for him, either. Since debuting that devastating breaking ball on May 31, 2018, Rogers has posted a 2.58 ERA (2.54 SIERA) with a massive 32.5% strikeout rate, a tiny 4.6% walk rate and a hearty 48% grounder rate. He's been one of the absolute best relievers in MLB during that span, racking up 50 saves and, in 2021, making his first All-Star team.
Dominant as Rogers has been, however, he isn't without his own medical concerns. The lefty's 2021 drew to an abrupt close when he exited his appearance on July 26 with discomfort in his left middle finger. It was eventually determined that Rogers had a damaged ligament in his pitching hand. As the Twins are with Paddack, San Diego is clearly banking on the belief that Rogers is healthy and able to bounce back to his typical form. If that's indeed the case, they'll be able to turn leads over to one of the game's more effective relievers for the 2022 season before Rogers reaches free agency in the offseason.
Rooker is the fourth known piece of the deal at this time and gives the Padres a power-hitting corner outfield option who has yet to piece things together at the MLB level. Selected with the No. 35 overall pick back in 2017, the former Mississippi State star breezed through the minor leagues, hitting .263/.359/.516 while showing off his plus raw power. Rooker's bat will need to carry him at the MLB level, however, as he's a college first baseman who the Twins tried rather unsuccessfully as a left fielder (-6 Defensive Runs Saved, -4 Outs Above Average, -9.7 UZR/150 in 268 career innings).
Rooker has a pair of minor league options remaining and isn't necessarily an immediate fix to the Padres' corner outfield woes. He'll give them an option there, at first base and at designated hitter — one who has light-tower power but also one who has punched out in 32.1% of his 234 big league plate appearances (against just a 6.4% walk rate). The 6'3″, 225-pound Rooker gives San Diego an intriguing power bat but also something of a project, as he's already 27 years of age and hasn't yet proven that he can handle big league pitching. Given his lack of defensive value, it's paramount for the Padres that they put the finishing touches on the development of Rooker's bat.
The Twins have been on the hunt for starting pitching all winter, and while they didn't add the marquee name many fans hoped, they've now acquired both Paddack and Sonny Gray while also signing Chris Archer and Dylan Bundy. That quartet will join rookie Opening Day starter Joe Ryan and under-the-radar sophomore Bailey Ober in comprising Minnesota's main group of starters, but the Twins also have plenty of well-regarded prospects on the horizon. Jordan Balazovic, Josh Winder, Simeon Woods Richardson, Matt Canterino and Cole Sands are all getting close to the big leagues and could debut at some point in 2022.
As for the Padres, they'll deal from a position of depth in order to strengthen the back end of their bullpen. Paddack has been a regular in the San Diego rotation for the past three seasons but was largely nudged out of the frame by a series of high-profile trade acquisitions. The Friars have added Yu Darvish, Joe Musgrove, Mike Clevinger and, most recently, Sean Manaea over the past year-plus, and they also signed righty Nick Martinez to a four-year deal this winter. Add in young arms like MacKenzie Gore, Ryan Weathers and Adrian Morejon (who'll return from Tommy John surgery later this season), and it's easy to see why they felt comfortable moving Paddack. It's certainly a risk to sell low on a starter with his upside, but the Friars are adding one of the game's more successful relievers and clearly have sufficient rotation depth to make a move of this nature.
Ken Rosenthal of The Athletic and Kevin Acee and Jeff Sanders of the San Diego Union-Tribune reported last night that the two teams were discussing trade scenarios involving Paddack and Rogers. ESPN's Jeff Passan first reported this morning that a Paddack/Rogers trade was happening. Rosenthal reported that Pagan was in the deal, and The Athletic's Dennis Lin first reported Rooker's inclusion. La Velle E. Neal III of the Minneapolis Star-Tribune added that the Twins will receive a PTBNL, and Dan Hayes of The Athletic tweeted that Minnesota was including some cash in the swap.
Photos courtesy of USA Today Sports Images.