The Yankees announced they've signed Matt Carpenter to a big league contract. The veteran infielder had been granted his release from a minor league deal with the Rangers a week ago. Carpenter is a client of SSG Baseball.
New York also announced they've selected left-hander Manny Bañuelos onto the big league roster. The Yankees had optioned outfielder Estevan Florial and left-hander JP Sears to Triple-A Scranton/Wilkes-Barre to clear two active roster spots last night.
Carpenter was one of the game's best hitters for a good portion of his tenure with the Cardinals. He posted above-average offensive numbers each season from 2012-18, earning a trio of All-Star selections along the way. He earned a Silver Slugger award in 2013 and twice finished in the top ten of NL MVP balloting. As recently as 2018, Carpenter had posted an excellent .257/.374/.523 slash line with 36 home runs.
Things have gone sharply downhill over the past few years, however. As he hit his mid-30's, the left-handed hitter experienced a dramatic decline. Going back to the start of the 2019 season, Carpenter owns just a .203/.325/.346 mark in a bit more than 900 plate appearances. He's continued to draw walks at a robust 13.3% clip, but that's essentially been the only positive in his offensive game. He's fanned in 27.9% of his plate appearances, posted a below-average .143 ISO (slugging minus batting average) and hit only .270 on balls in play.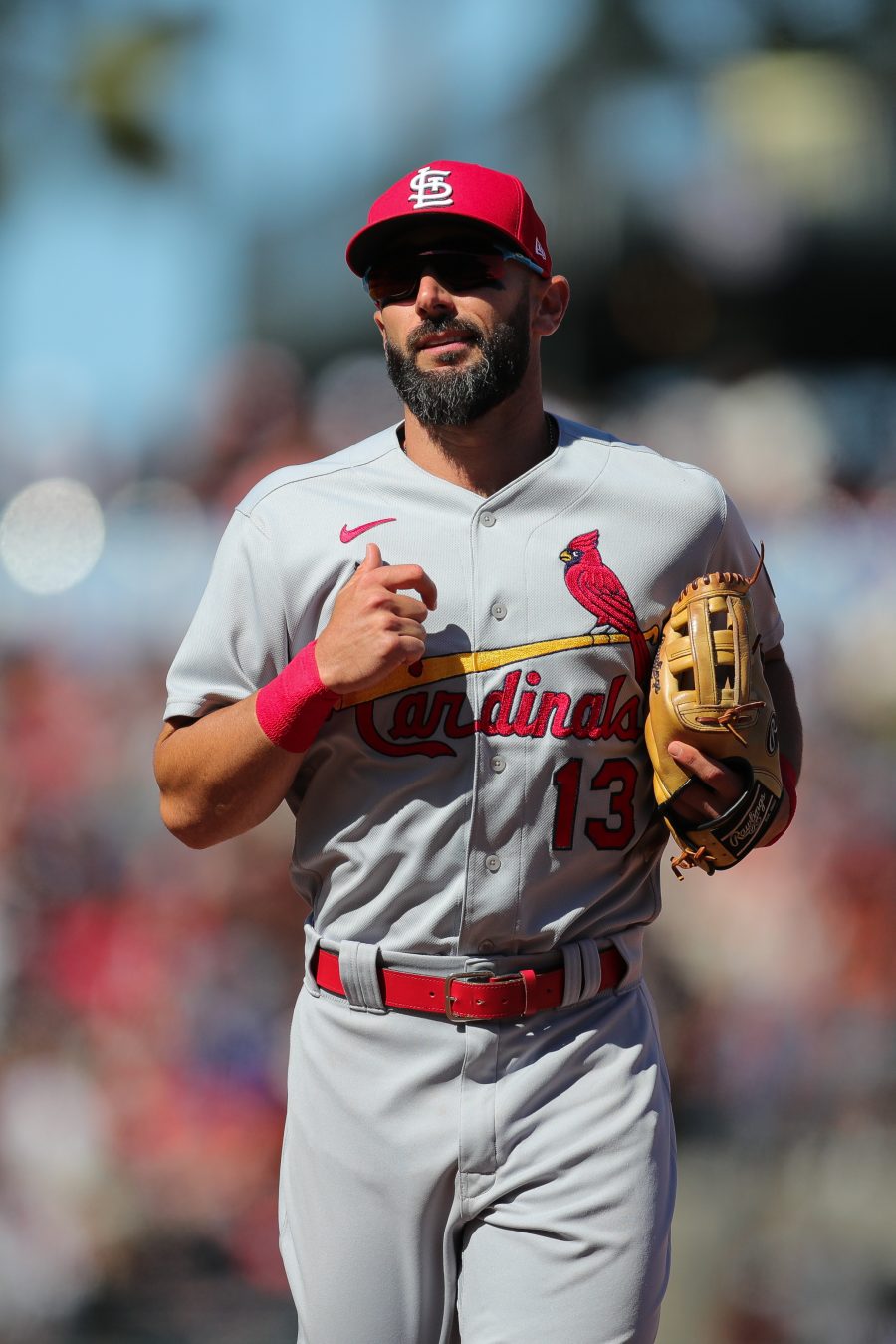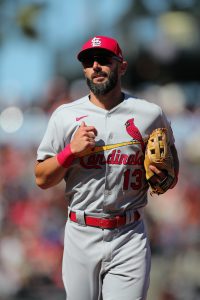 St. Louis bought Carpenter out at the end of last season, and he was limited to minor league offers over the winter. The 36-year-old was forthright about the necessity of reinventing himself at the plate, and he chronicled some changes he'd made with Ken Rosenthal of the Athletic in February. The former TCU star signed a non-roster pact with the Rangers shortly after the lockout, and he's shown some signs of a turnaround.
Through 21 games with Triple-A Round Rock, Carpenter put up a .275/.379/.613 showing. He hit six homers while continuing to draw plenty of free passes. Perhaps most encouragingly, he trimmed his strikeout rate to a lower than average 21.1%. Texas didn't feel he had a path to playing time on the big league club, but the Yankees will give him the opportunity to try to carry over his strong work in the minors against MLB pitching.
Carpenter started exclusively at first base for Round Rock, but he has plenty of experience both at second and third base in the majors. He figures to see some time at all three spots in the Bronx, offering manager Aaron Boone a left-handed bat off the bench. The Yankees have Anthony Rizzo at first base, but right-handed hitters Gleyber Torres, DJ LeMahieu and Josh Donaldson seeing action at the other positions.
LeMahieu hasn't played in a couple days due to some left wrist discomfort, and designated hitter Giancarlo Stanton hit the injured list last night with ankle inflammation. Carpenter doesn't have the defensive versatility of utilityman Marwin González, but he could offer a bit more punch at the plate. New York deployed Rougned Odor in a similar role last season.
As for Bañuelos, he's back in the big leagues for the first time since 2019. The 31-year-old is set to make his first appearance in pinstripes, a debut many fans anticipated a decade ago when the southpaw was ranked among the Yankees' top prospects. Unfortunately, he experienced some injury trouble on his way up the minor league ladder, and the Yankees dealt him to the Braves in advance of the 2015 season. Bañuelos made seven appearances with Atlanta as a rookie, then didn't pitch in MLB again until a 16-game stint with the 2019 White Sox.
Between those two seasons, the Mexico native tossed 77 innings of 6.31 ERA ball. He spent a couple years out of affiliated ball, including a stint in Taiwan's Chinese Professional Baseball League. Bañuelos returned stateside on a minor league deal with his original organization over the winter, and he's earned his way back with a strong start in Scranton.
Over seven appearances (five starts) for the RailRiders, Bañuelos has a 2.35 ERA through 30 2/3 innings. He's posted roughly average strikeout, walk and ground-ball marks and will presumably add a multi-inning arm to a bullpen mix that has lost Chad Green, Jonathan Loáisiga and Aroldis Chapman to injury recently.
The Yankees had two vacancies on their 40-man roster, so no additional move was necessary at the moment. Donaldson will require a 40-man spot whenever he's ready to return from the COVID-19 injured list, however. Rob Brantly, recently designated for assignment, has cleared outright waivers and been assigned to Triple-A. The veteran has the right to refuse the assignment in favor of free agency, having been outrighted in the past.
Image courtesy of USA Today Sports.