Giants All-Star hurler Carlos Rodón tossed five frames tonight against the Dodgers, reaching the 110-inning threshold for the season. That's a notable marker for the southpaw. Rodón's two-year, $44MM contract with San Francisco affords him the right to opt out after this year upon reaching 110 innings.
Rodón has clearly been trending towards the mark for a while, as he's stayed healthy and taken the ball 19 times. While not unexpected, his getting to that point nevertheless has key ramifications for next winter's free agent class. Rodón is dominating opponents for a second straight season, and he and his representatives at the Boras Corporation seem all but certain to test the market over the offseason. Barring injury or an out-of-nowhere performance downturn in the second half, Rodón is a lock to handily surpass the one year and $22.5MM that'll remain on his deal with San Francisco.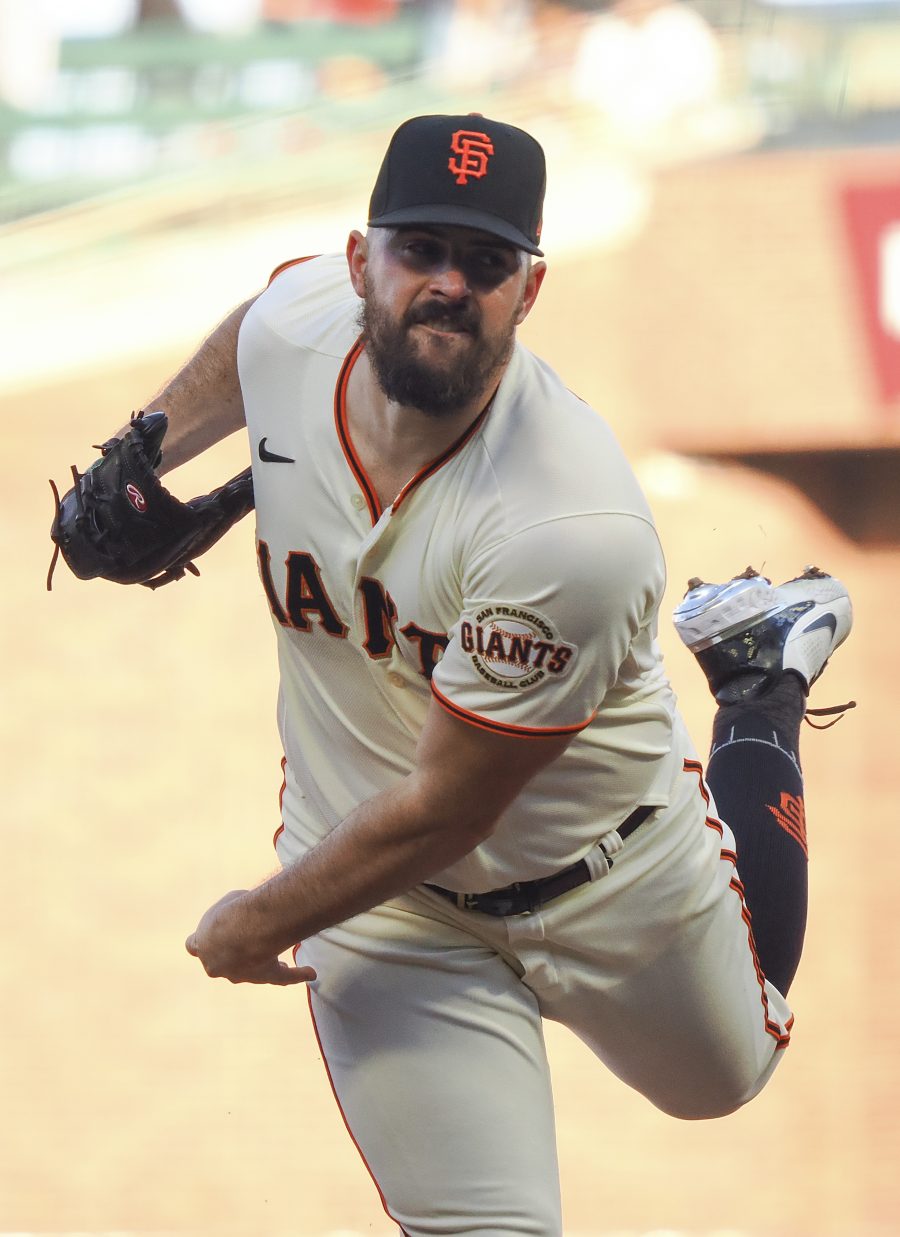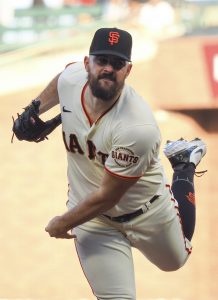 Indeed, the former third overall pick is trending towards reaching the market as one of the best, if not the best, arms in the class. He won't turn 30 years old until December, and he owns a sub-3.00 ERA for a second straight season. Rodón provided the White Sox with 132 2/3 innings of 2.37 ERA ball last season, striking out an incredible 34.6% of batters faced against a career-low 6.7% walk rate. He looked on his way to Cy Young consideration before spending a couple weeks on the injured list in mid-August with shoulder fatigue. He remained effective upon his return but did so with diminished velocity, sitting in the 91-94 MPH range with his heater after working in the 95-98 MPH territory for the bulk of the year. His slider saw a similar dip in speed from 85-87 MPH to 82-84.
Rodón's breakout came on the heels of two injury-ruined seasons. He made just 11 combined appearances between 2019-20, losing significant chunks of those respective campaigns with elbow and shoulder problems. Paired with his late-2021 yellow flags, the market devalued Rodón enough he didn't find a long-term pact to his liking. The White Sox elected not to make him an $18.4MM qualifying offer, and he lingered on the open market until after the lockout. Rodón and agent Scott Boras expressed an early desire for a multi-year guarantee. The Giants put one on the table, but the two-year term with the vesting player option served as more of a modified pillow contract than a lengthy commitment. Rodón is making $21.5MM this year and has now earned the right to explore the market next offseason.
That late-offseason move has paid off brilliantly for San Francisco. Not only has he stayed healthy, Rodón has more or less doubled down on last year's breakout. He carries a 2.86 ERA while fanning 30.8% of opponents with an 8.3% walk rate. That's slightly worse rate production than he managed on Chicago's south side, but it's still top-of-the-rotation caliber and far better than any year he'd had before 2021. He's also regained last year's peak velocity, averaging 96 MPH on his four-seam while throwing his slider at 85.4 MPH.
Rodón's work has been instrumental for a San Francisco club hanging right around the edges of the Wild Card race. The Giants entered play tonight half a game back of the National League's final playoff spot. Rodón and Logan Webb have dazzled, helping to compensate for the loss of Anthony DeSclafani to a season-ending ankle issue. While various clubs would surely have interest in snagging Rodón for the stretch run, San Francisco seems likelier to add to the roster in hopes of snagging a playoff berth.
That's all the more true because the Giants would likely be in line for draft compensation were Rodón to depart in free agency. Because Chicago elected not to tag him with a qualifying offer last year, he'd be eligible for a QO this winter — assuming the system remains in place. MLB and the Players Association are negotiating an international draft that, if implemented, would result in the removal of the QO system. How they'd compensate teams for free agent departures under a new arrangement is unclear. If no draft is agreed upon and the existing setup remains, Rodón would be a lock for a QO if he opts out. He's not going to forfeit a $22.5MM salary to accept a subsequent one-year offer that's likely to check in somewhere in the $18MM-20MM range.
Rodón's place in next winter's market will be influenced by how he performs over the second half, of course. He seemed trending towards a long-term deal at this point on the calendar last year, but the August shoulder concerns sidetracked that. That Rodón has continued to excel lends more faith to the idea he's truly broken out as one of the game's best arms. Should he surpass 150 innings and finish this season healthy, he'll be one of the game's marquee free agents.
Joe Musgrove looks as if he'll be Rodón's biggest competition for the title of top pitcher on the market, unless extension talks with the Padres culminate in a deal. Jacob deGrom has continued to maintain he plans to opt out of his deal, but he's gone more than a year between MLB appearances and will hit free agency in advance of his age-35 season. deGrom, the sport's best pitcher when healthy, looks likely to receive the loftiest average annual salary if he holds up down the stretch, but Rodón's and Musgrove's comparative youth could land them a larger guarantee over a longer term. Mike Clevinger, Zach Eflin, Jameson Taillon, Chris Bassitt, Noah Syndergaard, Clayton Kershaw and Nathan Eovaldi are among the other starters who are slated to hit the open market as part of a deep class.