The Astros hunt for catching help is over, as they announced an agreement Monday night to bring in Christian Vazquez from the Red Sox. Prospects Enmanuel Valdez and Wilyer Abreu are headed to Boston in return.
Vazquez, 31, will now join just the second organization of his career, as he's been with the Red Sox since being drafted by them in 2008. Since that time, he's reached the majors and established himself as a solid regular. Though he's never been an All-Star, Vazquez has played in 407 games for the Red Sox from 2019 to the present, slashing .272/.321/.424 for a wRC+ of 97. If not for a dismal season last year, those numbers would look even better, as he's posted a wRC+ of 102 or higher in 2019, 2020 and here in 2022. This year, he's hitting .282/.327/.432, 111 wRC+. Combined with his defensive contributions, he's produced 6.4 wins above replacement in that four-year stretch, according to FanGraphs.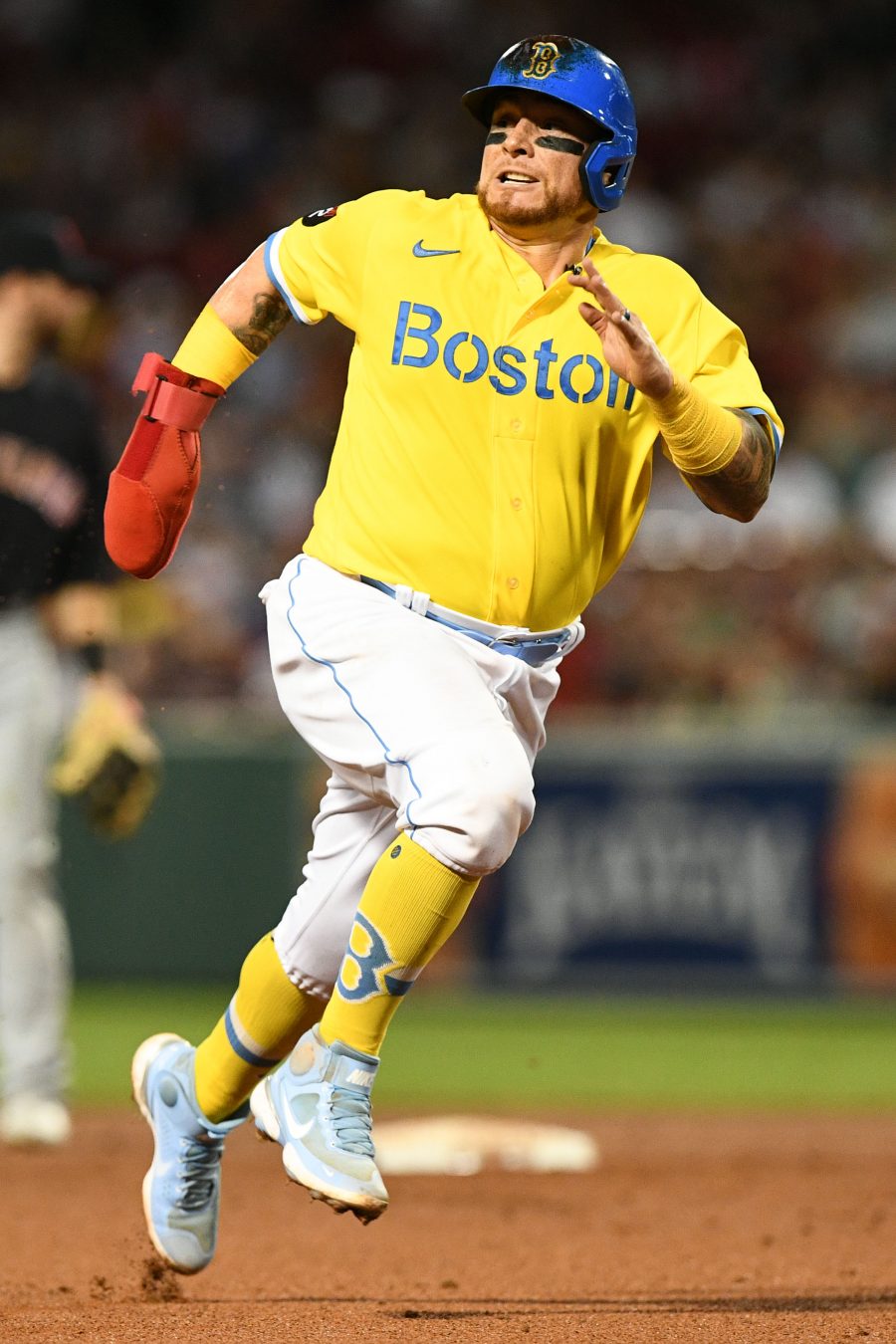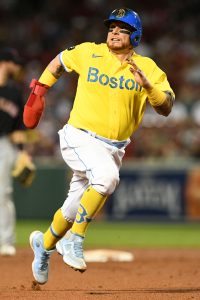 He and the Red Sox agreed to a three-year extension in early 2018, which came with a club option for 2022. That option was eventually exercised by the club, with Vazquez now just a few months away from reaching free agency for the first time. Boston looked like contenders for much of the season but had a dismal showing in July, going 8-19, dropping to the basement of the AL East and 3 1/2 games out of a playoff spot. Given all of those factors, the Sox began entertaining offers and evidently found one to their liking.
For the Astros, they've been an obvious fit for a catching addition for quite some time, with both Martin Maldonado and Jason Castro struggling at the plate this year. The Astros have shown themselves to be quite fond of Maldonado in terms of his game calling and clubhouse presence, but he's hit just .173/.239/.342 on the year for a wRC+ of 66. Castro has been far worse, slashing .115/.205/.179 for a wRC+ of just 15. He also landed on the IL a month ago with a knee injury, only increasing the need for reinforcements behind the plate.
The Astros are clear buyers, sitting on a record of 67-36 that gives them a 12-game lead over the Marines in the AL West. Vazquez is the second pick-up of the day, as they also brought aboard Trey Mancini earlier today, bolstering their lineup for the final months of the season and the postseason.
As for the Red Sox, they are in a much more nebulous position, sitting outside the postseason picture but close enough that the season isn't exactly pushing up the daisies just yet. With their recent slide, questions have been raised about how they will approach the deadline, with many impending free agents that could conceivably be moved if the Sox are willing. Vazquez was one such name, with J.D. Martinez and Nathan Eovaldi among the others. It seems there won't be a tidy answer, with the club trying to walk a line between buying and selling. Shortly after the Vazquez deal was announced, the club also reportedly acquired impending free agent Tommy Pham from the Reds, but then also reportedly traded Jake Diekman to the White Sox. With less than 24 hours to go until the deadline, there are likely many more moves to come.
In the immediate term, they add a pair of interesting young players to the farm system. Valdez, 23, is an infielder who is having a breakout season in the minors. Splitting his time between Double-A and Triple-A, he's hit .327/.410/.606 on the year. Based on that showing, he jumped into the Baseball America list of top Astros' prospects at their midseason update, coming in at #12. Abreu, 23, is an outfielder with a similar helium-backed trajectory. He's hit .249/.399/.359 for the year, jumping up to the #21 slot in the Astros system in the BA midseason update.
Mark Berman of Fox 26 was first to report the Astros were acquiring Vazquez in exchange for two prospects. Alex Speier of the Boston Globe was first to report the Red Sox were receiving Valdez and Abreu.
Image courtesy of USA Today Sports.