10:11am: The Twins and Orioles have announced the trade.
9:36am: The Twins and Orioles are in agreement on a trade sending All-Star closer Jorge Lopez from Baltimore to Minnesota, as first reported Andy Kostka of the Baltimore Sun. The Twins are sending left-handed pitching prospect Cade Povich, right-hander Yennier Cano and a pair of pitching prospects to Baltimore in return, Mark Feinsand of MLB.com reports. Right-hander Juan Nunez and lefty Juan Rojas are the other two names in the deal, tweets ESPN's Jeff Passan.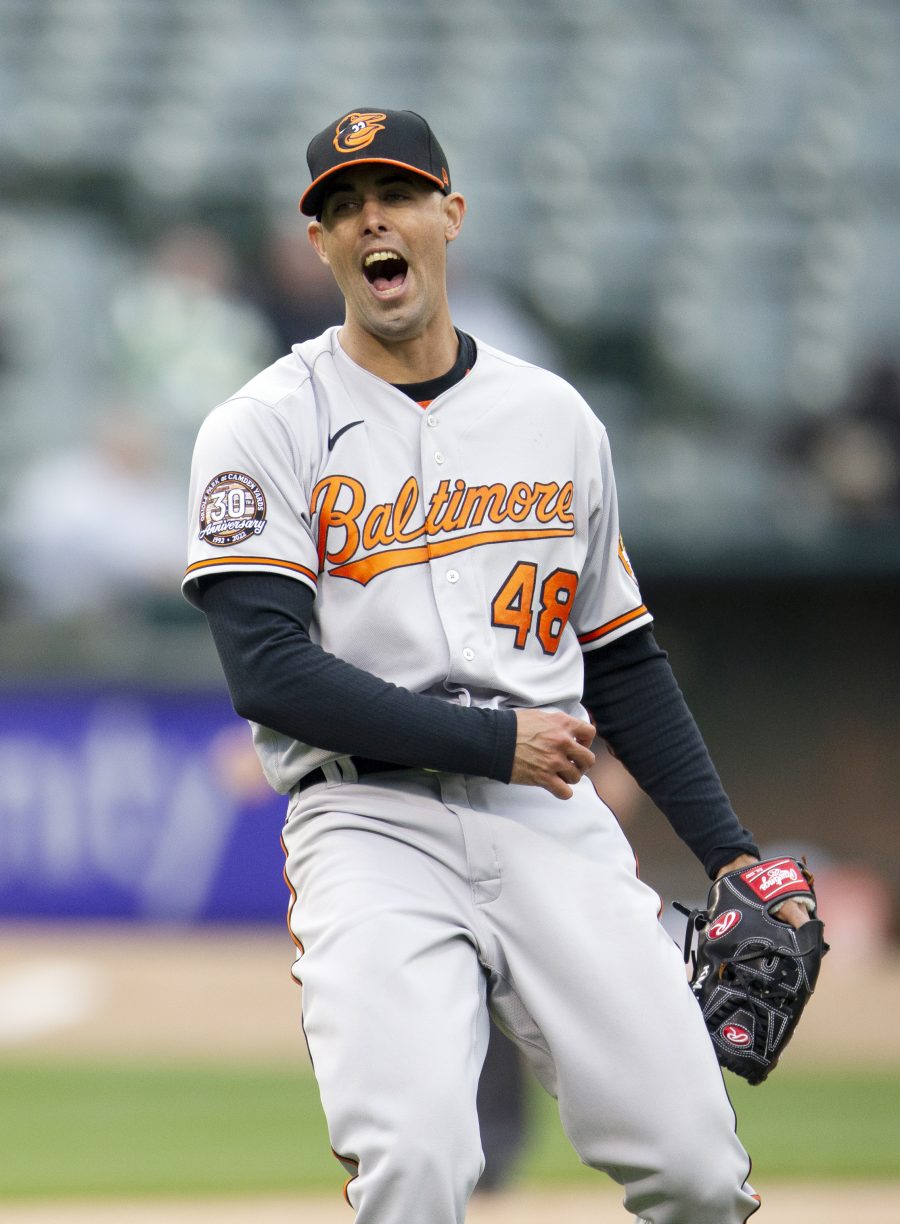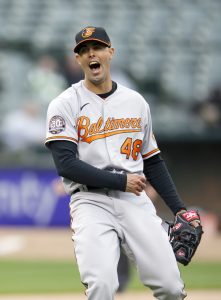 Lopez, 29, has enjoyed one of the most remarkable turnarounds in Major League Baseball this season, going from a waiver claim at risk of losing his roster spot in Baltimore for much of last season to a first-time All-Star who's pitched his way into the ranks of the game's elite relievers. The former second-round pick and top prospect never took off as a starting pitcher but has been outstanding since moving to the bullpen on a full-time basis late last season. Thus far in 2022, Lopez has tossed 48 innings with a 1.68 ERA, a 27.6% strikeout rate, an 8.7% walk rate and an enormous 60% ground-ball rate that ranks fifth in baseball among MLB relievers.
It's a short sample, to be sure, but Lopez's move to the 'pen last August served as a portent for the breakout to come. He began heavily favoring his sinker over his four-seamer, watched both his ground-ball rate and velocity make substantial jumps, and tossed 8 1/3 innings with just two runs, a 10-to-2 K/BB ratio and a 66.7% grounder rate. Dating back to last year's shift to to the bullpen, Lopez has a 1.75 ERA, 27.9% strikeout rate, 8.3% walk rate, 61% grounder rate and a 98 mph average velocity on his sinker.
The Twins are clearly confident in his ability to sustain this newfound production, and adding to his appeal is the fact that Lopez is controlled all the way through the 2024 season. He's also earning an eminently affordable $1.5MM this year, so he'll barely impact the 2022 payroll and won't break the bank in either 2023 or 2024.
Lopez gives the Twins a power-armed closer to pair with flamethrowing rookie Jhoan Duran and breakout righty Griffin Jax at the back of what has been an otherwise awful bullpen. Much like Duran and Jax, Lopez gives manager Rocco Baldelli the flexibility of knowing he can cover more than one inning, if needed. Eleven of Lopez's 44 appearances this season have seen him record at least four outs.
Headlining the Orioles' return for Lopez is the 22-year-old Povich, whom Minnesota selected out of the University of Nebraska in the 2021 draft. A relatively soft-tossing lefty with good command in college, Povich's velocity jumped into the 94-96 mph range upon his shift to pro ball. He's made 16 starts with the Twins' Class-A Advanced affiliate this season, pitching to a 4.46 ERA but a far more impressive 31.8% strikeout rate, 7.7% walk rate and 44.3% ground-ball rate. He ranked 22nd in the Twins' farm system at both FanGraphs and MLB.com, and 21st at Baseball America. Each of those scouting reports peg Povich as at least a back-of-the-rotation arm with the potential to add more ceiling due to his projectable frame and the potential for even further velocity gains.
Cano, 28, received a $750K signing bonus as an international free agent upon leaving Cuba back in 2019. He made his big league debut this season and has surrendered 14 runs in 13 2/3 innings, flashing an average heater of 95.8 mph along the way. The 6'4″ righty has had a far more impressive showing in Triple-A St. Paul, working to a 1.90 ERA, 28.1% strikeout rate and 6.7% walk rate in 23 2/3 innings with the Saints.
That's the first time in Cano's career that he's managed to string together a run of solid command, however. He's walked 11 of the 70 big league hitters he's faced (15.7%) and, when looking at his career as a whole, has issued a free pass to 12.2% of his opponents since signing in Minnesota. FanGraphs tabbed him 38th among Twins prospects earlier this year, labeling him as a potential single-inning reliever with command issues but an effective splitter.
Nunez is a 21-year-old righty who's spent the year thus far with Minnesota's affiliate in the Florida Complex League. He's pitched to a 4.85 ERA with an enormous 36.2% strikeout rate and a solid 7.7% walk rate. He's not particularly young for the level, but it's an impressive K-BB profile even if the bottom-line ERA has been inflated by a .362 average on balls in play and a 55.2% left-on base rate.
Rojas, meanwhile, is pitching with the same FCL affiliate despite being three years younger than both Nunez and the average age of  players in the league as a whole. He's turned in a 3.60 ERA in 30 innings while showing outstanding rate stats: 32.4% strikeout, 3.4% walk, 48.6% ground-ball. Obviously, both he and Nunez are extremely long-term plays, as neither figures to sniff the Major Leagues for several seasons. Still, adding a pair of live-armed prospects to the lower levels of the system right now will ideally give the O's some minor league depth and upside once the upper-level group of current top prospects has begun to solidify itself in the Majors.
Baltimore won't acquire anyone immediately ranked among the sport's very best prospects — or even presently among the Twins' very best farmhands — but Povich is the type of projectable college arm with some recent helium who could soon find himself ranked among the Orioles' top arms. Still, it's hard not to like the deal from the Twins' vantage point, as they managed to address a dire need in the bullpen for both the current and two subsequent seasons without pillaging the top levels of their farm system. That should prove pivotal when looking to bolster the rotation and perhaps further deepen the bullpen and the bench in the final hours leading up to the deadline.