Aug. 2: The teams have formally announced the trade.
Aug. 1: The Astros are acquiring reliever Will Smith from the Braves for starter Jake Odorizzi, reports Mark Berman of Fox 26 (Twitter link).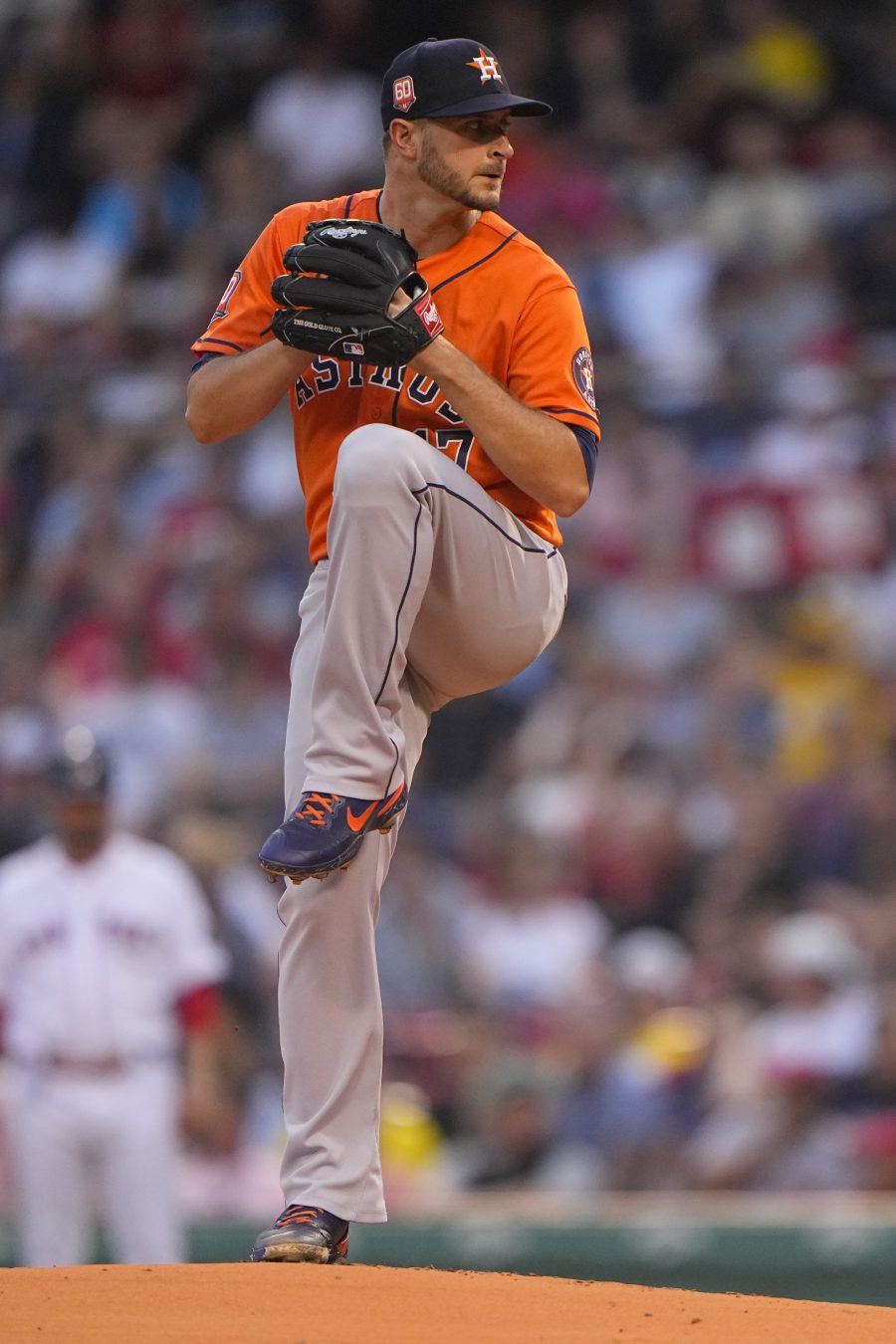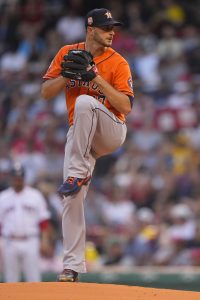 Odorizzi has been seen as an expendable piece for the Astros, perhaps at least since he was left off the club's ALDS roster last October.  He's worked as part of a six-man rotation this year in Houston, but Lance McCullers Jr. is close to making his season debut as he recovers from a forearm strain.  The 32-year-old Odorizzi has pitched to a solid 3.75 ERA in a dozen starts for the Astros this year, averaging exactly five innings per outing.  He's a flyball pitcher who has never been particularly adept at missing bats, but he's been able to avoid hard hits this year to generate good results.
It would appear that Atlanta's motivation here is to add veteran depth at the back of their rotation, which has consisted almost entirely of Max Fried, Kyle Wright, Charlie Morton, Ian Anderson, and rookie sensation Spencer Strider.  Anderson has struggled to the tune of a 4.99 ERA, while Strider has reached 80 1/3 innings on the season after pitching a career-high 94 last year.  Odorizzi's last outing served as an excellent trade showcase for Houston – seven scoreless innings against the Mariners.  Odorizzi had injured his leg in May, knocking him out for seven weeks, and dealt with a blister before the start against Seattle.
Odorizzi's contract is a factor here.  He's earning $5MM this year (about $1.79MM remains) but would gain $500K upon reaching 100 innings plus $1MM each at 110, 120, 130, 140, and 150 innings.  Odorizzi currently sits at 60 innings, so 120 would seem to be the likely ceiling.  Odorizzi also has a player option worth $6.5MM with a $3.25MM buyout, but as Chandler Rome of the Houston Chronicle explains, "Odorizzi's player option can max out at a $12.5 million base salary and a $6.25 million buyout — but only if he pitches in 30 games in which he records 12 or more outs in 2021-22.  After Sunday, Odorizzi has 29 such games across 2021-22."  Given that the pitcher appears to have at least $3MM at stake in making one more four-inning start, it was mutually beneficial for the Astros to find a team that was more comfortable letting him reach that threshold and achieving a few performance bonuses.
Smith, 33, was the top reliever in the 2019-20 free agent class.  The Braves signed him to a hefty three-year, $40MM contract, also surrendering their second-round draft pick and $500K in international bonus pool money.  Smith's effectiveness waned in Atlanta, as he was often done in by the longball and increasingly worse control.  He served as the Braves' closer in the 2021 regular season to acceptable results, but then became a major factor in their postseason run with 11 scoreless innings and six saves.  Smith will forever be immortalized as the pitcher on the mound when the Braves won it all last year.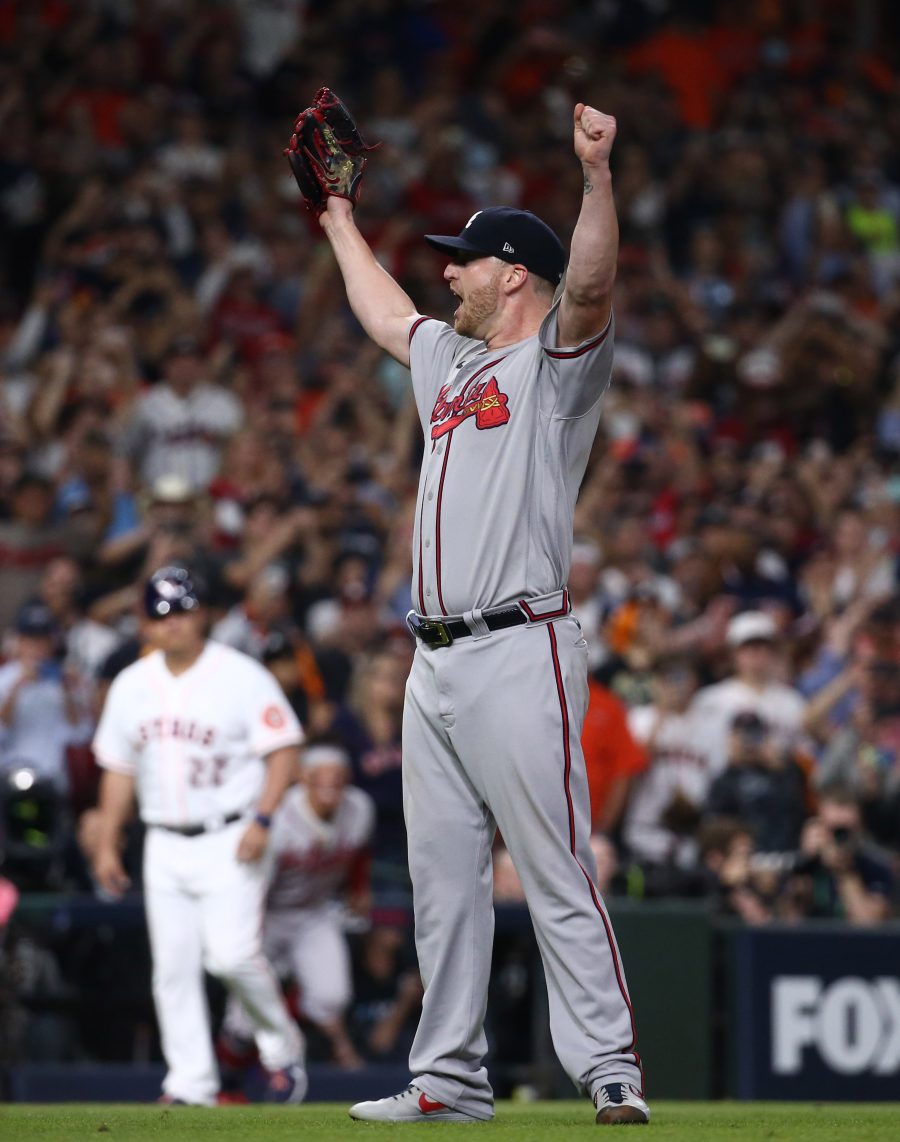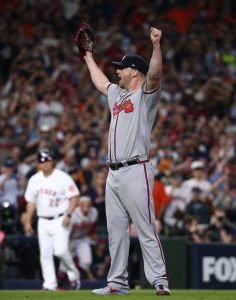 In March, the Braves signed Kenley Jansen, pushing Smith into a setup role.  Smith was at times the Braves' third-highest leverage reliever this season, but in July he ranked seventh in that regard and was used in more of a mop-up role.  According to MLB.com's Mark Bowman, Smith would have likely been the odd man out for Atlanta once veteran reliever Kirby Yates is activated.  Smith is earning $13MM this year (about $4.6MM remains), plus he'll be owed a $1MM buyout for 2023.
Smith joins a Houston bullpen led by Ryan Pressly, Rafael Montero, Hector Neris, Ryne Stanek, and Phil Maton.  None of those pitchers throw left-handed, and southpaw Blake Taylor hit the IL in June with elbow inflammation.  Smith has never been reliant on velocity, so it's possible a fresh set of eyes on his mechanics and pitch mix, especially given the Astros' strong reputation in that department, can right the ship.
If Odorizzi winds up with 110-119 innings, the Braves will end up paying him around $3.3MM in total.  In trading Smith, Atlanta shed a financial commitment of about $5.6MM, so they'd "gain" $2.3MM in the swap assuming they're not including cash in the deal.  It's possible, too, that Odorizzi falls short of 110 innings.  Money aside, this trade represents each team dealing from a surplus to better fill its needs.
It's been a busy evening for Braves GM Alex Anthopoulos, who also traded for Tigers outfielder Robbie Grossman.  Similarly, Astros GM James Click has been active today on the eve of the trade deadline, also adding catcher Christian Vazquez from Boston and first baseman Trey Mancini from the Orioles.