The Rays announced agreement Friday on a contract extension with Tyler Glasnow that will run through the 2024 season. The deal reportedly pays the Wasserman client $5.35MM in 2023, his final season of arbitration-eligibility, and jumps to a hefty $25MM in 2024. It also contains potential bonuses dependent upon Glasnow's finishes in Cy Young balloting over the next two seasons.
Last year, the now-29-year-old Glasnow looked well on his way to establishing himself as one of the sport's most dominant arms. Long a top prospect in the Pirates organization, Glasnow was infamously traded to the Rays, alongside Austin Meadows and Shane Baz, in exchange for Chris Archer — one of the most lopsided deals in recent memory.
He's spent parts of four seasons with Tampa Bay — 2018-21 — and posted a combined 3.10 ERA and 3.19 FIP with 34.3% strikeout rate against a 7.9% walk rate. That includes a relatively slow start, as the big righty managed a 4.20 ERA through 11 appearances down the stretch after the 2018 deadline deal. Since the calendar flipped to 2019, Glasnow has been an excellent performer. He posted a microscopic 1.78 ERA across 60 2/3 innings in 2019, striking out a third of opponents while inducing grounders on over half the batted balls against him. While his ERA jumped to 4.08 during the shortened 2020 campaign, Glasnow punched out an even more impressive 38.2% of batters faced that season.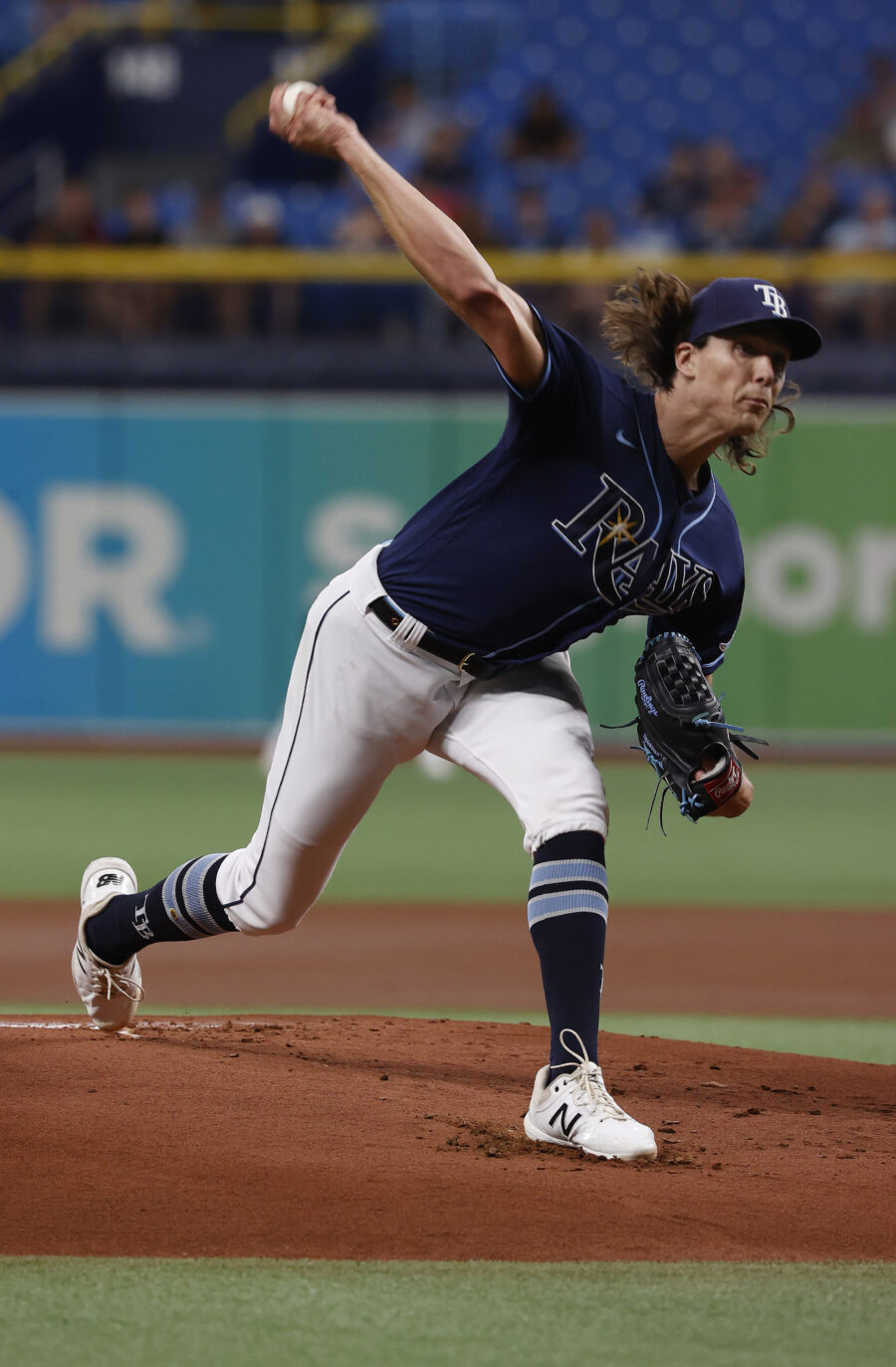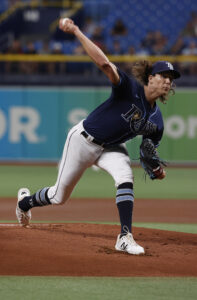 Everything seemed to be coming together last year, Glasnow's age-27 campaign. He'd been on a potential Cy Young trajectory, starting 14 games and working to a 2.66 ERA over 88 frames through mid-June. He paired that with an elite 36.2% strikeout rate while generating swinging strikes on more than 17% of his offerings, but he blew out his elbow and was forced to undergo Tommy John surgery. That procedure ended his season and led to some speculation the payroll-conscious Rays could consider trading him last offseason, but there's no indication they ever came close to doing so.
Glasnow maintained over the winter that he hoped to stick with Tampa Bay. He reiterated that sentiment when chatting with Marc Topkin of the Tampa Bay Times this afternoon, saying he'd much preferred to stay in the organization. The Rays held onto him throughout his rehab process, and the former fifth-rounder could make his return to the mound later this season. Glasnow told Topkin he's headed to Triple-A Durham to throw some live batting practice sessions and could soon embark on a minor league rehab assignment.
It's a bold move for the Rays, whom Topkin notes have never previously paid a player a $25MM annual salary (although franchise shortstop Wander Franco will reach that mark in 2028 under the terms of the 11-year extension he signed last November). Next year's $5.35MM figure represents only a marginal bump over this year's $5.1MM mark, reflecting the fact that he hasn't pitched all season and wouldn't have been in line for a notable arbitration raise. It's the 2024 commitment to buy out Glasnow's first free agent year that comes as a surprise.
It's easy to see both the high risk and reward of the move from Tampa Bay's perspective. If Glasnow picks up right where he'd left off pre-surgery, he'll immediately form a fearsome pairing with AL All-Star starter Shane McClanahan at the top of the rotation. It's not uncommon for ace-caliber hurlers to surpass $30MM annually over a multi-year free agent investment, one the Rays seem unlikely to make. Even factoring in the potential bonuses, a $25MM base salary in 2024 would be more than reasonable if Glasnow pitches as he did in 2019-21, and the team isn't on the hook for any longer-term commitment. It's a match for the guarantee the Astros gave Justin Verlander last winter coming off two seasons largely lost to a Tommy John surgery of his own. Verlander has returned to the top of the rotation and pitched exceptionally, and the Astros have been handsomely rewarded for their investment.
At the same time, there's no sugarcoating the downside for Tampa Bay if Glasnow suffers an injury setback or performance regression. The Rays have never opened a season with a player payroll higher than this year's estimated $83.9MM tab, per Cot's Baseball Contracts. Presumably, owner Stuart Sternberg is willing to push that number upwards over the coming two seasons, but it remains to be seen whether they'll eclipse nine figures by that point. Glasnow's deal could wind up counting for around one-quarter of the team's player expenditures, and the club also has fairly notable salaries for Manuel Margot ($10MM) and Brandon Lowe ($8.75MM) for that season. Players like McClanahan, Randy Arozarena and Drew Rasmussen will have reached arbitration-eligibility by then as well.
It's a bold strike from an organization that doesn't customarily make this kind of financial investment. If all goes well, the Rays will get an extra season of ace-level performance for a price below the free agent market value. Glasnow, meanwhile, locks in a fair amount of financial security as he wraps up his Tommy John rehab. He tacks on another year with a club for which he's clearly comfortable playing, and he could still land a multi-year deal once he hits the open market in advance of his age-31 season. There's risk for the Rays in committing a sizable portion of their expected 2024 payroll to a player who hasn't thrown an MLB pitch in 14 months, but they're clearly confident Glasnow will be no worse for wear than he was before he went under the knife.
Marc Topkin of the Tampa Bay Times first reported the Rays and Glasnow were in agreement on an extension that ran through 2024. Jeff Passan of ESPN was first to report the salary terms. Ken Rosenthal of the Athletic noted the presence of "significant" bonuses based on Cy Young finishes.
Image courtesy of USA Today Sports.