The last time left-hander Cionel Perez was tagged on a post at MLBTR was 11 months ago, when the Orioles announced they'd claimed him off waivers from the Reds. Ditto righty Bryan Baker, whom the Orioles claimed from the Blue Jays two weeks prior. They were the definition of innocuous offseason moves at the time: a last-place team claiming a pair of little-known relievers who'd been waived by non-playoff clubs performing garden-variety 40-man roster maintenance. The moves were met with the expected cynicism associated with waiver claims of this ilk.
At the time, it wasn't wholly clear whether either would even survive the offseason on Baltimore's 40-man roster. Perez was out of minor league options, so he'd have to win a big league spot during Spring Training or else be subjected to waivers a second time. It's not at all uncommon for fringe 40-man players in that spot to eventually be designated for assignment when a team signs a free agent, acquires an established player via trade, or claims someone else on waivers.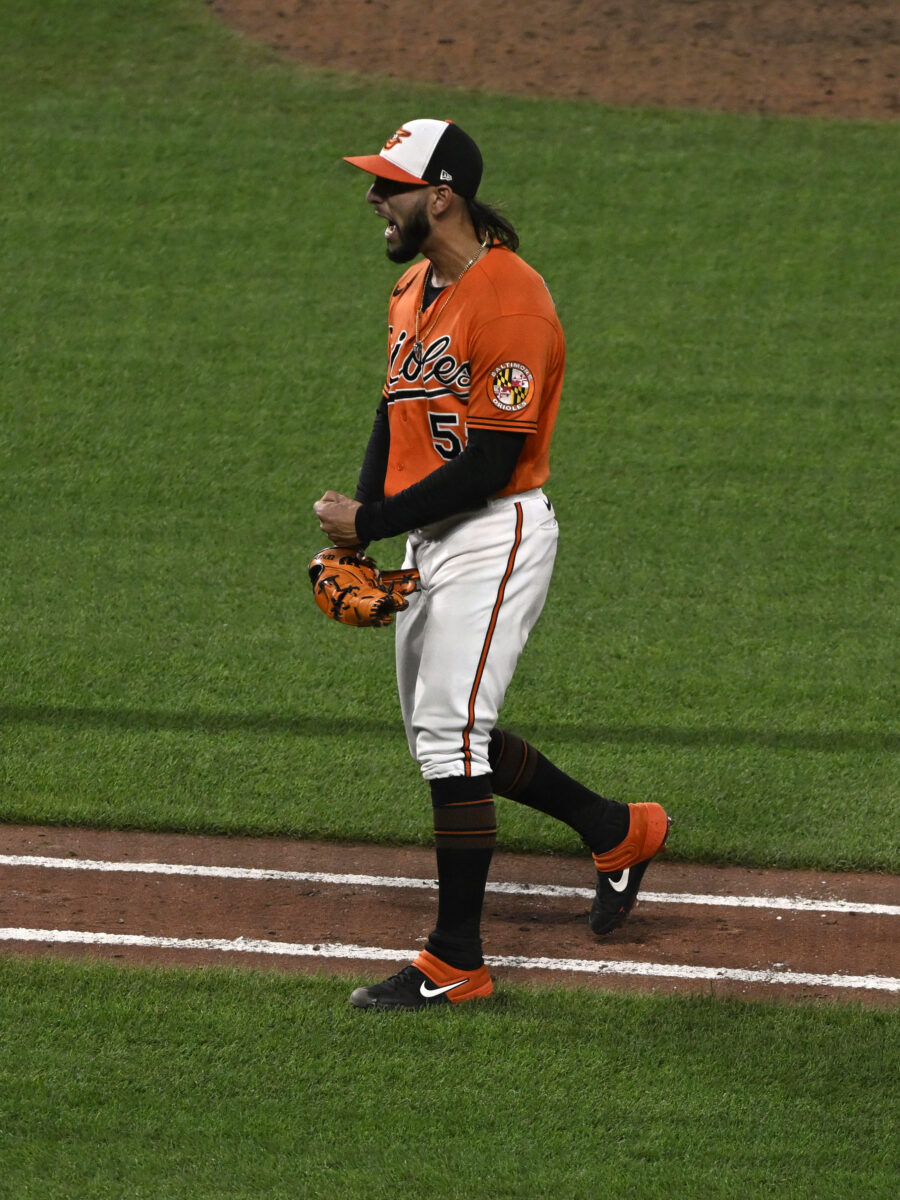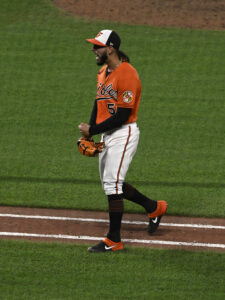 Fortunately for the O's, both Perez and Baker indeed survived the winter on their 40-man roster. Perez fired six shutout innings with just three hits and two walks against seven strikeouts during the truncated Spring Training. Baker tossed four innings of one-run ball. Both found their way onto the Opening Day roster. Prior to this year, Perez had pitched to a 6.04 ERA in 50 2/3 MLB innings, including a 6.38 mark in 2021. Baker had one MLB inning to his name.
Before long, Perez found himself building a strong start to his 2022 season, however, solidifying his hold on a place in Brandon Hyde's bullpen. He opened the year with 9 2/3 shutout frames, and while an 8-to-4 K/BB ratio along the way was a bit less impressive, he followed that strong first month with seven more innings of one-run ball and an 8-to-2 K/BB ratio. By the time the Orioles' game on June 1 drew to a close, Perez had pitched 16 2/3 innings with a 0.55 ERA, a 25.8% strikeout rate, a 10.6% walk rate and a 51.2% ground-ball rate.
Along the way, Perez increasingly began to incorporate a new pitch into his repertoire: a power sinker that averaged a hearty 96.6 mph. He'd never thrown a sinker in a Major League game before, and Perez used the offering sporadically through the season's first three months, only flashing it 9.6% of the time. In mid-July, however, Perez committed to the pitch more decisively, and from July 16 through season's end he used that new sinker at a 22.4% clip. His four-seamer, which he'd previously thrown 52.4% of the time, saw its usage rate dip to 36.9%.
Perez posted a sparkling ERA both pre-sinker and post-sinker, but the secondary numbers suggest that Perez's success with the sinker was more sustainable than without. Once he leaned more heavily into the new pitch, he fanned 25.2% of his opponents, walked 9.0% of them, induced grounders at a 52.8% rate and yielded an 88.2 mph average exit velocity. Prior, those rates were 22%, 8.9%, 50% and 89.6 mph. The gains weren't Earth-shattering, but Perez's results were better once he gained more comfort with his new pitch. Seventy percent of the sinkers that were put into play against Perez were grounders.
Good as Perez was in 2022, there's likely some regression in store. His .284 average on balls in play isn't especially fortunate, but few pitchers can sustain marks as low as Perez's 0.31 HR/9 and 4.3% homer-to-flyball ratio. He's also unlikely to continue stranding 87.4% of his runners moving forward — a rate that ranked ninth in MLB (min. 50 innings) behind a collection of some of the game's most proficient strikeout artists. Still, there's not much about his 2022 season that portends a complete implosion next year.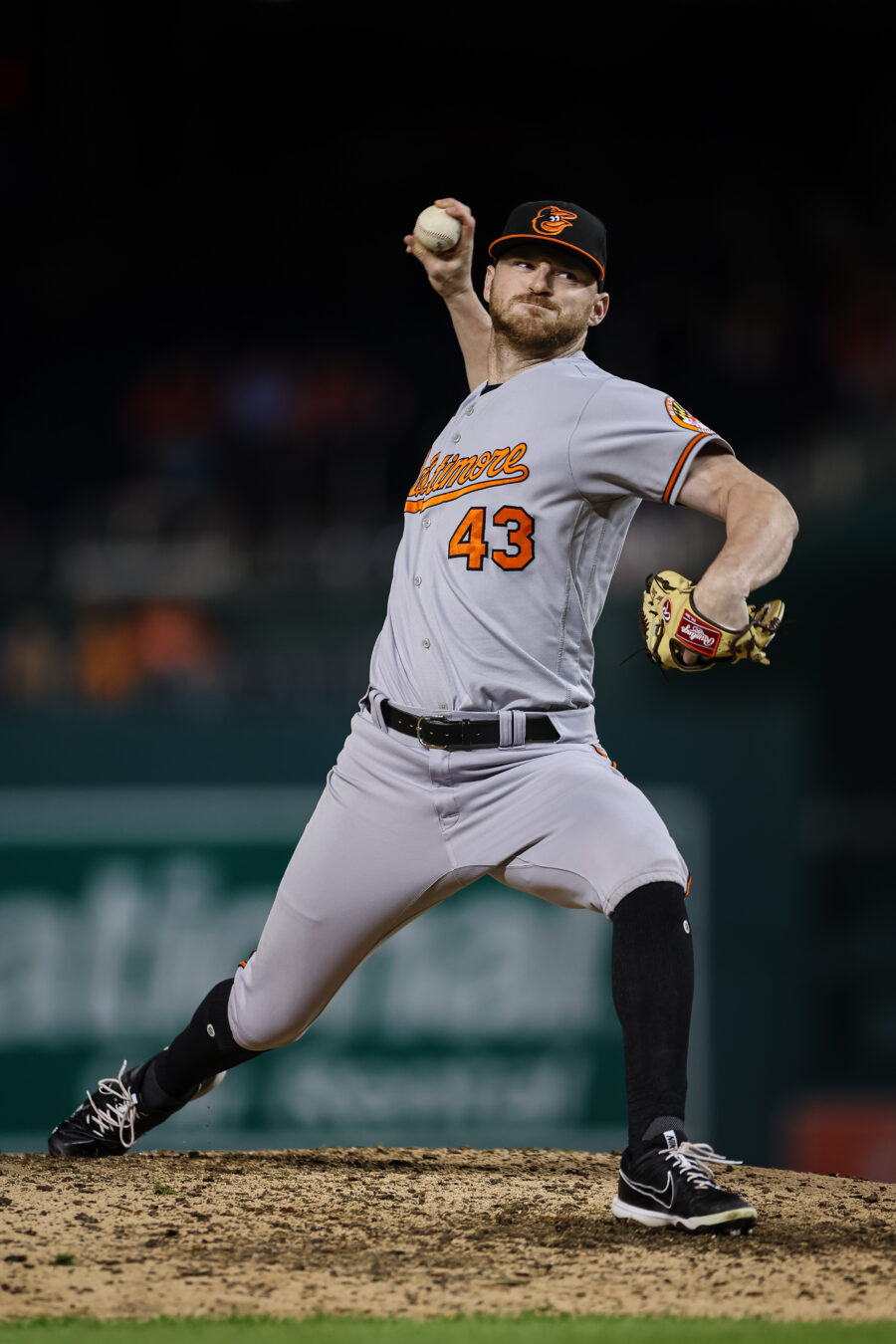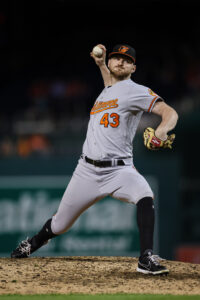 Baker took the opposite route of Perez, getting hit hard and hit often early in his first extended look at the MLB level. Through June 19, he'd been tagged for a grisly 5.60 ERA in 27 1/3 innings of bullpen work. The O's opted to stick with him rather than option him to Triple-A, however, and they're likely quite glad they did.
Baker threw his changeup less than 10% of the time in those first two-plus months but more than doubled his usage to 21.4% from late June through season's end. Meanwhile, he continued to up his fastball velocity, averaging 97.3 mph over the final few months after sitting just 95.2 mph through his first 27 1/3 innings. From June 24 through season's end, Baker posted a 2.13 ERA, 29.6% strikeout rate and 8.9% walk rate.
It's an open question whether he can sustain the velocity gains he picked up during the season, but his changeup was a devastating out pitch for him down the stretch. Baker finished off 48 plate appearances with a changeup in 2022, surrendering only two hits (both singles) and racking up 25 strikeouts in the process. Statcast credits him with a hearty 37.7% whiff rate on the pitch and gives his opponents credit for an expected wOBA of just .123. Hitters averaged just 83.1 mph off the bat when they put Baker's changeup in play — with 55% of those batted balls taking the form of grounders.
Neither Perez nor Baker will draw the fanfare of up-and-coming Baltimore stars like Adley Rutschman and Gunnar Henderson, but that doesn't mean they can't fill key roles as the team looks to continue its emergence from an arduous rebuild. Perez is controllable for another four seasons, and Baker can be controlled for five more years. There's some obvious volatility when it comes to year-over-year performance with relievers, so perhaps Perez and/or Baker will come crashing back to Earth at some point. For now, however, the O's have what looks like a pair of setup men they acquired for free — a quality lefty/righty combo that'll help to form a bridge to fellow out-of-the-blue breakout Felix Bautista.
Keep in mind that this is the same Orioles team that traded another waiver wire All-Star, Jorge Lopez, prior to the Aug. 2 trade deadline. Building quality bullpens has proven to be an Achilles heel for countless front offices, but at least for the 2022 season, the O's made it look downright easy. Their ability to continue doing so could well be as important to turning the tide as the arrival of many of the system's vaunted top prospects.