Mariners president of baseball operations Jerry Dipoto wasted little time making his first big splash on the trade market this offseason, as the Mariners announced Wednesday that they've acquired All-Star right fielder Teoscar Hernandez from the Blue Jays in exchange for setup man Erik Swanson and pitching prospect Adam Macko.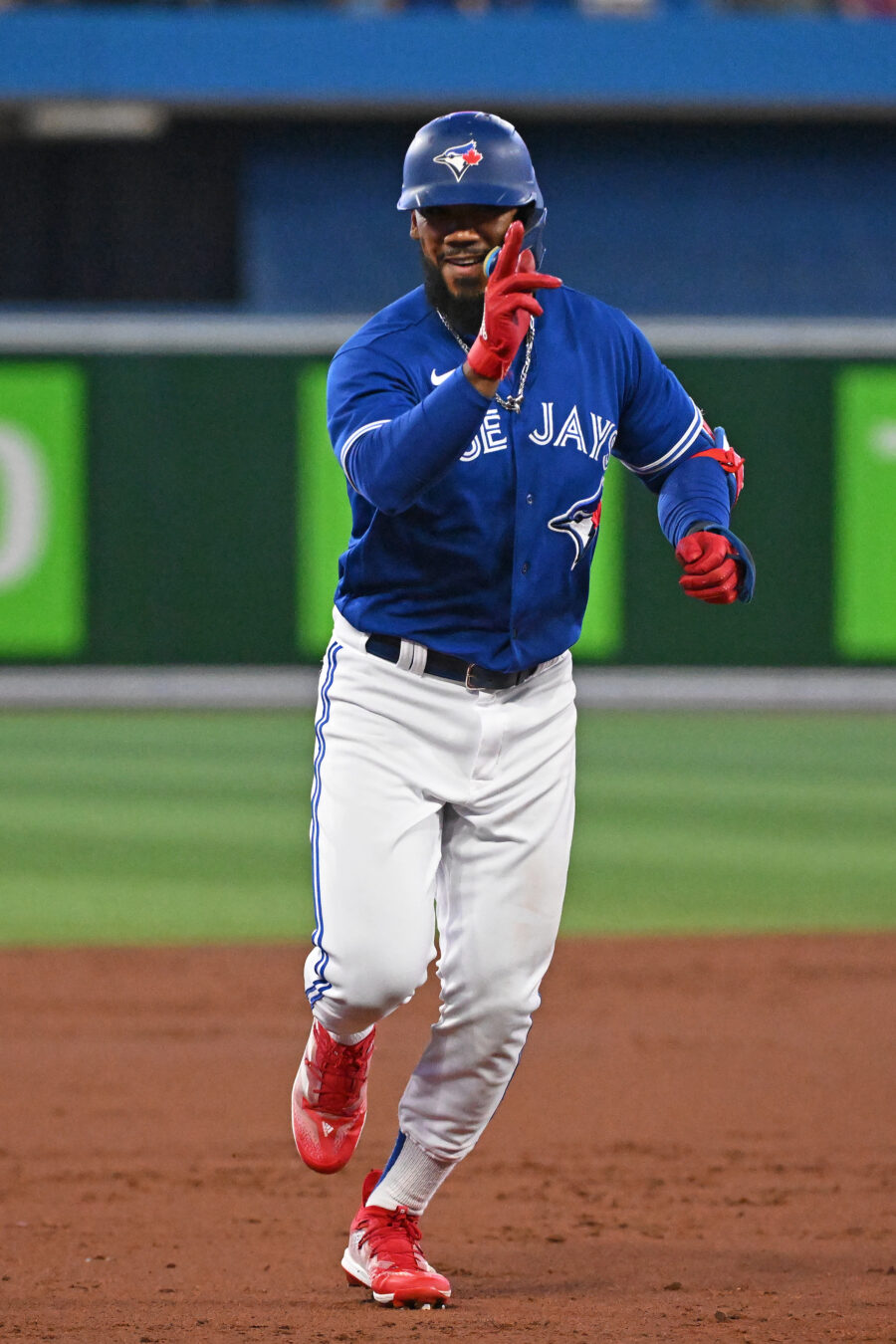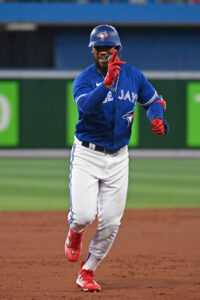 Hernandez, who turned 30 a month ago, will give the Mariners a heart-of-the-order slugger who's posted a stout .283/.333/.519 batting line with 73 home runs and 71 doubles through 1337 plate appearances over the past three seasons. Hernandez has been a Statcast darling since the time of his big league debut, regularly posting top-of-the-scale exit velocity and hard-hit rates; that was no different in 2022, when Statcast ranked him in the 94th percentile or better in hard-hit rate, average exit velocity, max exit velocity, barrel rate and expected slugging percentage.
That penchant for elite contact and plus power output from Hernandez comes at something of a cost. While he's curbed his once-sky-high strikeout totals to an extent, Hernandez still fanned in 28.4% of his plate appearances last season. He got the strikeout rate all the way down to 24.9% in 2021, so there's perhaps hope for some further gains, but as of right now that number is an outlier with regard to the rest of his career. His walk rate, meanwhile, has steadily clocked in between six and seven percent over the past few seasons — a good bit shy of league average.
Beyond the huge power, Hernandez possesses deceptive speed. He's only tallied 24 steals (in 32 tries) over the past three seasons, including just six in 2022, but Hernandez's sprint speed ranks in the 84th percentile of MLB players, per Statcast. With slightly larger bases expected to perhaps spur a bit more running in 2023, Hernandez is among the many players who could conceivably begin to take off with a bit more frequency. Hernandez is also known for having one of the game's strongest throwing arms. Despite that speed and arm strength, however, he draws consistently below-average grades for his glovework in right field; Defensive Runs Saved and Outs Above Average have pegged him as a negative defender in each of the past four seasons. In 2022, he tallied minus-3 DRS, minus-5 OAA and a minus-3.1 Ultimate Zone Rating.
Even if his speed and arm don't translate to plus right field defense, Hernandez has been a well above-average all-around player in recent years, when looking at the sum of his parts. Both FanGraphs and Baseball-Reference peg him right at eight wins above replacement in his past 324 games. Those 324 games have come across three seasons, though one was the shortened 2020 campaign. Generally speaking, Hernandez has avoided major injuries. He missed three weeks this season due to an oblique strain and was sidelined in 2021 by a positive Covid test (plus three games on the paternity list). Overall, however, he's played in 84.3% of his team's possible games since 2020.
Barring an extension, Hernandez will be a one-year rental for the Mariners — and a relatively pricey one, at that. Hernandez will reach six years of service time in 2023 and become a free agent next winter. MLBTR contributor Matt Swartz projects a sizable $14.1MM salary for him this season.
Dipoto said at last week's GM Meetings that he sought at least one outfield upgrade this winter, if not two. Hernandez should slot into right field alongside center fielder and AL Rookie of the Year Julio Rodriguez, but his presence in Seattle creates some additional questions. The club opted not to make a qualifying offer to Mitch Haniger, for instance, and while Hernandez's acquisition doesn't squarely rule out Haniger returning to rotate through the outfield corners and DH, today's trade inherently makes a reunion feel less likely.
The Mariners will have to determine whether they're comfortable with a combination of former top prospects Jarred Kelenic, Kyle Lewis and Taylor Trammell in left field. Jesse Winker is another left field/DH option, though as of yesterday, the Mariners were discussing trade packages involving Winker. It's easy enough to envision that group, with some help from utilitymen Dylan Moore and Sam Haggerty, holding down the fort in the corners and at DH, but further additions shouldn't be ruled out.
The Mariners, after all, are squarely in win-now mode. And even with Hernandez aboard, they have ample payroll capacity; acquiring Hernandez is an approximate $12.7MM net add to the payroll, as Swanson had been projected by Swartz to be paid $1.4MM. They're projected by Roster Resource for a $143.5MM payroll following the swap, and that's a ways shy of the $162MM peak they trotted out in 2018. A return to the playoffs has likely boosted revenue a bit, and MLB has agreed to various lucrative streaming deals that afford each team considerable annual payouts in the five years since that previously established record payroll.
Turning to the Blue Jays' side of the deal, they'll simultaneously add a much-needed power arm to the bullpen and shed that aforementioned (and approximate) $12.7MM in payroll. They're still projected for what would be a franchise-record Opening Day payroll in the $176MM range, but the trade gives them some more flexibility while adding a crucial arm to the relief mix. Swanson, originally acquired by the Mariners in the trade that sent James Paxton to the Yankees, struggled as a starter but has broken out as a powerhouse in the Seattle bullpen.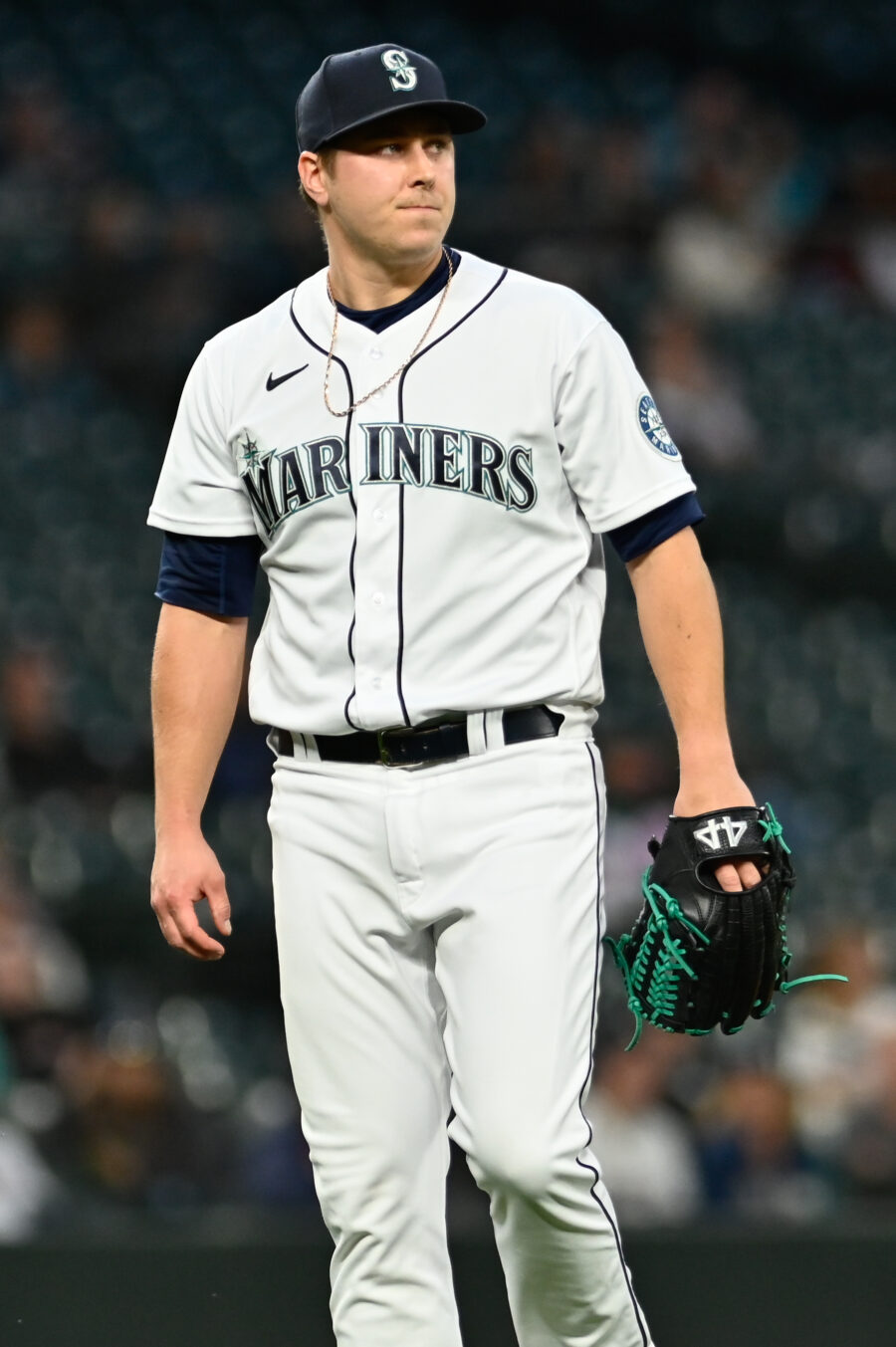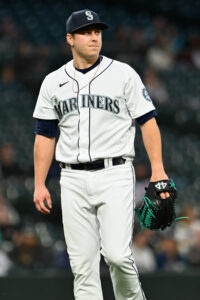 The 3.31 ERA, 24.3% strikeout rate and 6.9% walk rate Swanson logged in 35 1/3 innings during the 2021 season were a step in that direction, but it wasn't until this past season that he became a dominant late-inning force. Swanson's 2022 campaign resulted in 53 2/3 innings of 1.68 ERA ball with a massive 34% strikeout rate against just a 4.9% walk rate. In all, since establishing himself in 2021, Swanson owns a 2.33 ERA in 89 innings of relief — a mark that is largely supported by fielding-independent metrics (2.59 FIP, 2.87 SIERA).
Swanson is an extreme fly-ball pitcher, so some may have concern about his transition from a pitcher-friendly setting at T-Mobile Park to the homer-happy confines of Toronto's Rogers Centre, but the fact is that very few of the fly-balls he yields are hit with authority. Among the 385 pitchers with at least 80 innings over the past two seasons, Swanson has induced infield pop-ups at the sixth-best rate in MLB.
Swanson was also a batted-ball deity on the mound in 2022, ranking near the top of the league in terms of average exit velocity (98th percentile), hard-hit rate (96th), expected ERA and wOBA (97th), expected slugging percentage (94th), overall strikeout rate (96th) and opponents' chase rate on pitches off the plate (93rd). He may not be a household name, but for the 2022 season at least, Swanson can lay claim to legitimately being one of MLB's most dominant relievers.
Unlike Hernandez, who'll be a free agent next winter, Swanson is a relatively long-term piece for the Blue Jays. With three-plus years of Major League service time under his belt, he's controllable through the 2025 season. And, because his breakout was of the "late blooming" variety, he didn't build up the type of long track record that would reward him handsomely in his first trip through the arbitration process. The Jays will almost certainly pay Swanson less over the next three seasons than they'd have paid Hernandez in 2023 alone.
It's the same timeline to free agency shared by Toronto closer Jordan Romano, who's also controlled through 2025. Swanson figures to serve as the primary setup option to Romano, though he'll be joined by veterans Yimi Garcia, Anthony Bass, Adam Cimber and Tim Mayza in what already looks like a deeper and more formidable relief corps.
Also heading to Toronto in the trade is the left-handed Macko, a significant addition to the team's prospect base. Baseball America and FanGraphs both rated the 21-year-old as Seattle's eighth-best prospect, touting his curveball as anywhere from a plus pitch (60-grade, FanGraphs) to a plus-plus (70, Baseball America) offering on the 20-80 scale. His fastball is another above-average offering, climbing as high as 98 mph, and his slider gives him the potential for a third average or better pitch.
Injuries — most notably a shoulder issue — and spotty command have been red flags in Macko's development thus far. He pitched just 38 1/3 frames at High-A in 2022, logging a 3.99 ERA with a massive 35.9% strikeout rate but also a concerning 12% walk rate. It's a pair of major "ifs," but if Macko can get healthy and refine his command to even just shy of league average, the potential for a quality big league starter is present. Failing that, the fastball velocity and wipeout breaking pitch have obvious late-inning relief potential. Baseball America's scouting report on Macko notes that he was one of the Mariners' most sought-after targets in recent trade talks, too, and the Jays themselves could very well be asked about him in talks with other teams moving forward.
Overall, trading a popular and gregarious middle-of-the-order hitter for a reliever, even an ostensibly excellent one, could be a tough pill for Jays fans to swallow. That said, there's clear potential to come out ahead in the gambit, as they'll add three years of a bargain-priced, high-end reliever and a prospect with potential to quickly rise up national rankings with some better luck in the health department. The $12MM+ in payroll savings figures to be reallocated to free-agent pursuits or perhaps to additional targets on the trade market, too, so this will be but one step in a layered process that could ultimately benefit both teams.
As for the Mariners, they'll add a thunderous bat to the heart of a lineup that also includes Rodriguez, Ty France and Eugenio Suarez. Dipoto and his charges, however, figure to continue to add to the lineup as they seek to take the Mariners beyond the ALDS heights they reached in 2022. Parting with Swanson thins out the bullpen, though Seattle is deep in that regard. Parting with Macko subtracts yet another quality prospect from a farm system that has been depleted, but not emptied, by recent trade activity (Luis Castillo, most notably). That said, even if the M's can't extend Hernandez, he'll be a clear qualifying offer candidate next offseason, so they could potentially recoup a 2024 draft pick in the event that he proves to be a one-and-done case in Seattle. And for the time being, there's no denying that the team's 2023 lineup looks decidedly more formidable with Hernandez aboard.
ESPN's Jeff Passan first reported that Hernandez had been traded to Seattle (Twitter link). TSN's Scott Mitchell reported that the Jays were getting bullpen help, and Ryan Divish of the Seattle Times first reported the specific names involved.