The Reds announced that they have signed catcher Curt Casali to a one-year deal with a mutual option for 2024. In a corresponding move, infielder Mike Moustakas was designated for assignment. Mark Sheldon of MLB.com reports that Casali will be guaranteed $3.25MM, which takes the form of a $2.5MM salary and a $750K buyout on the option. There's also a $250K assignment bonus to be paid to him in the event he's traded. Casali is represented by the Beverly Hills Sports Council.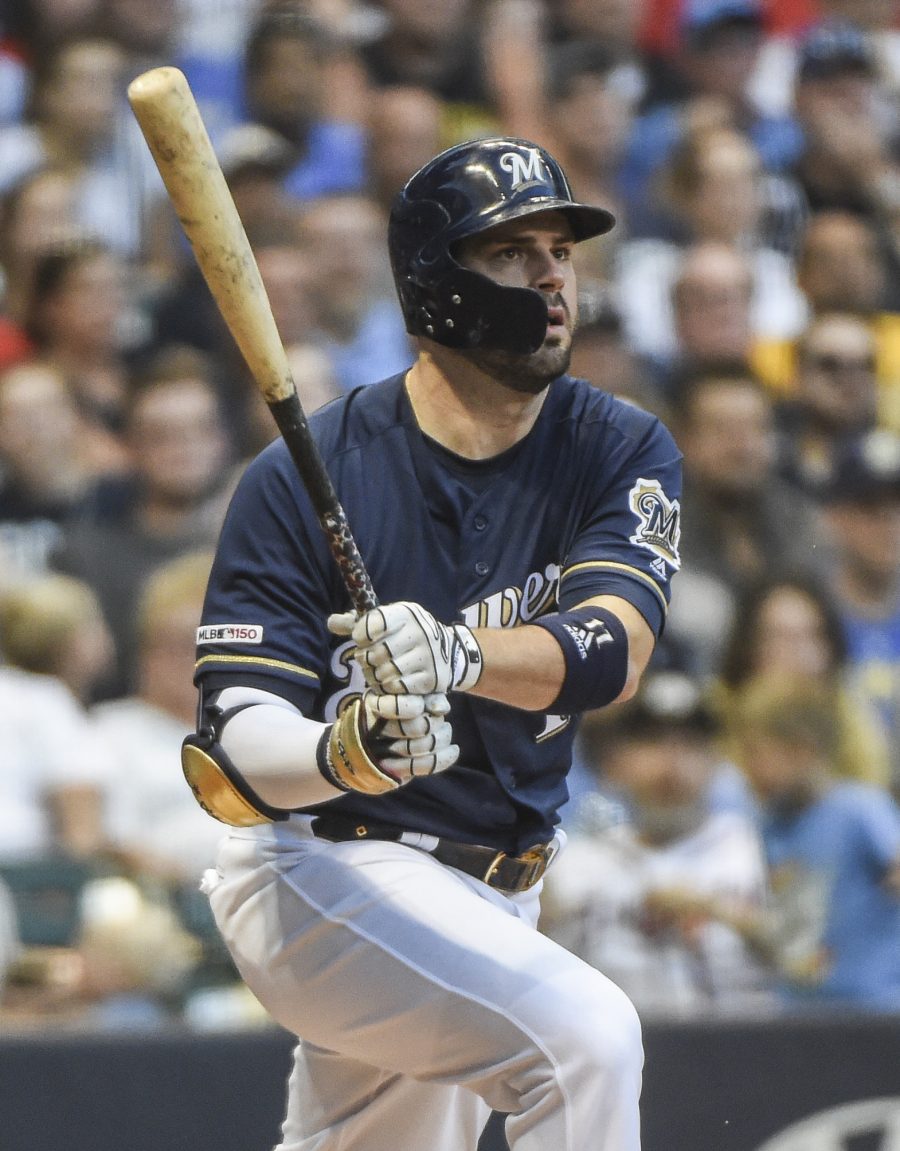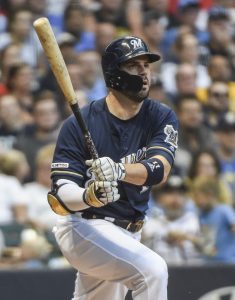 Moustakas, 34, signed a four-year, $64MM deal with the Reds going into the 2020 season. At the time, he was coming off a five-year stretch with the Royals and Brewers where he hit 130 home runs and produced a batting line of .264/.325/.491. That amounted to a 111 wRC+, indicating he was 11% better than league average in that time. He had also diversified his defensive abilities, playing 47 games at second base with the Brewers in 2019 after being a primary third baseman prior to that.
The first season of the deal went fine enough, as Moustakas hit .230/.331/.468 for a wRC+ of 105. However, the past two seasons have been disappointing, with Moustakas battling various injuries, including a heel contusion and a calf strain, and struggling to produce when on the field. He played just 62 games in 2021 and 78 in 2022, hitting .211/.289/.356 for a wRC+ of 73.
Though Moustakas has one year remaining on his deal, it seems the Reds weren't interested in letting him play it out. Over the past few years, they've seen Jonathan India take over the second base job and prospect Spencer Steer seems ready for an extended audition at third. Moustakas has also played a bit of first base, but the Reds have Joey Votto there and also added Wil Myers into the mix by signing him today. Catcher Tyler Stephenson could also factor in with the club now having three backstops. More on that below.
The Reds will now have a week to work out a trade or pass Moustakas through waivers but it's unlikely they will find a deal. Moustakas is still owed $22MM in the form of an $18MM salary and a $4MM buyout on a club option for 2024. Given that he's been injured and/or underperforming for a couple of years now, no team will want to take that on. The Reds could theoretically offer a prospect in a trade to sweeten the deal, but it wouldn't make much sense to do that as it would merely subtract young talent from the rebuilding club. The most likely scenario is that Moustakas is released and becomes a free agent. Any team could then be able to sign him and pay him the prorated league minimum for any time spent on their active roster, with that amount being subtracted from what the Reds pay.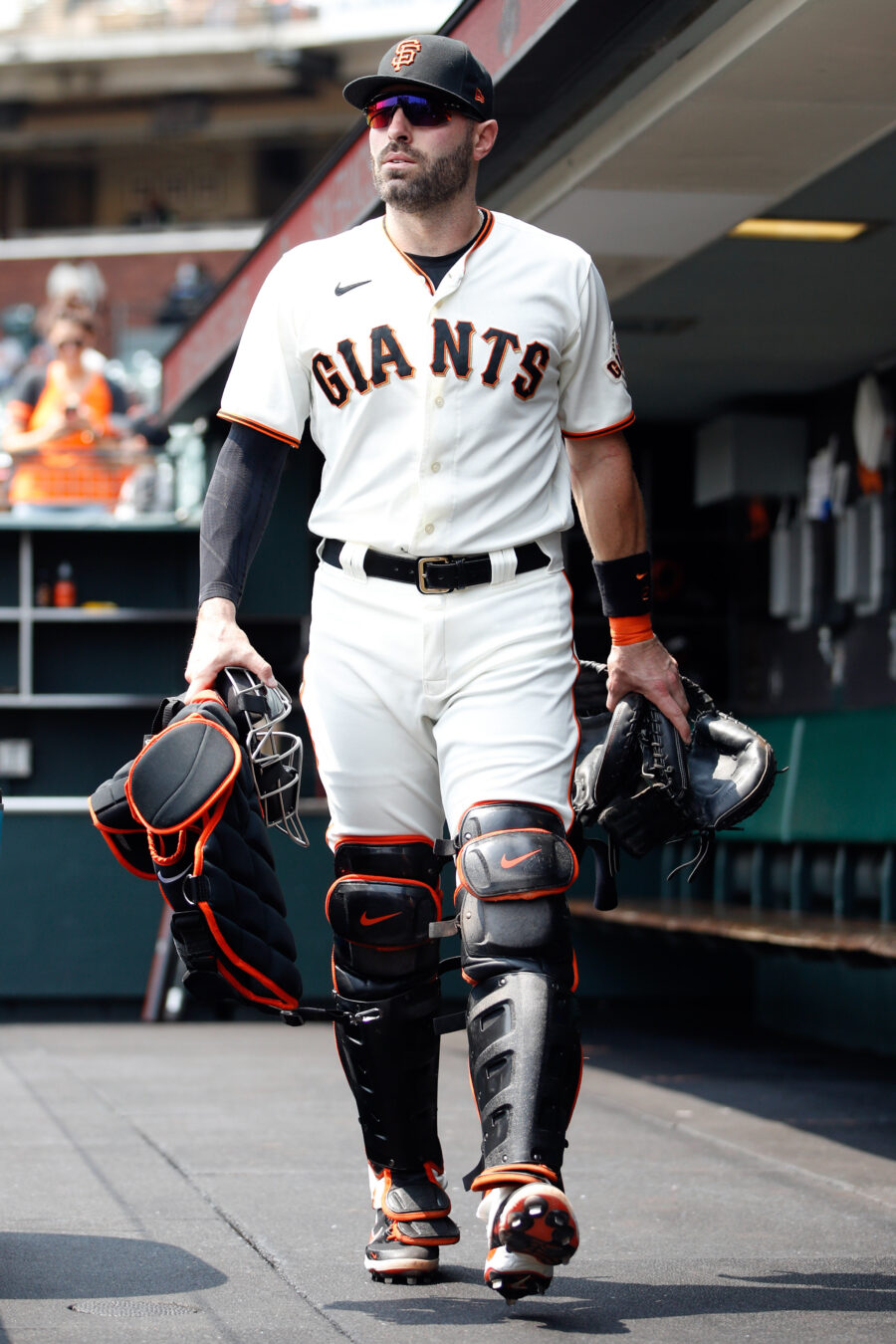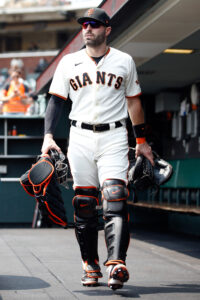 As for Casali, 34, he's a perfectly serviceable big league catcher, though he's never really been a club's primary option. Though he has 462 career games played, he's never tallied more than 84 in any individual season. He's generally been a strong defender behind the plate, having tallied 16 Defensive Runs Saved in his career and a slightly above-average mark in terms of framing. He's not a liability at the plate either, with a career batting line of .223/.316/.392. That amounts to a wRC+ of 92, which is 8% below league average overall but roughly average for a catcher. His 27.8% strikeout rate is definitely on the high side but he also has drawn walks at a strong 10.7% rate. He's also drawn interest from the Giants and Cubs this winter but will instead go to Cincinnati, where he spent the 2018-2020 seasons.
Casali is the second catcher signed by the Reds this offseason, as they've also added Luke Maile earlier. Those two will join Tyler Stephenson to give the club a three-headed catching corps. Stephenson seemed to emerge as the club's catcher of the future with a 2021 breakout that saw him hit .286/.366/.431 for a wRC+ of 110 along with solid defensive numbers. However, he was limited to just 50 games in 2022 due to a concussion, a broken thumb and a broken clavicle. He's also seen some time at first base and could theoretically do that more this year, yielding some of the catching time to Casali and Maile while keeping his bat in the lineup.
The club's payroll is now up to $81MM, per the calculations of Roster Resource. That's still well shy of their $114MM figure from Opening Day 2022, per Cot's Baseball Contracts, though the rebuilding club might not add much more. C. Trent Rosecrans of The Athletic relays word from general manager Nick Krall, who says they'd "have to great creative" to add more money.
Images courtesy of USA Today Sports.