Brian Anderson had a really solid run for the Marlins from 2018 through 2020. In that three-year period, he hit 42 home runs while walking in nine percent of his trips to the plate and striking out in 21.8 percent of them. His batting line in that stretch was .266/.350/.436, good enough for a wRC+ of 115, indicating that he was 15 percent better than the league average hitter.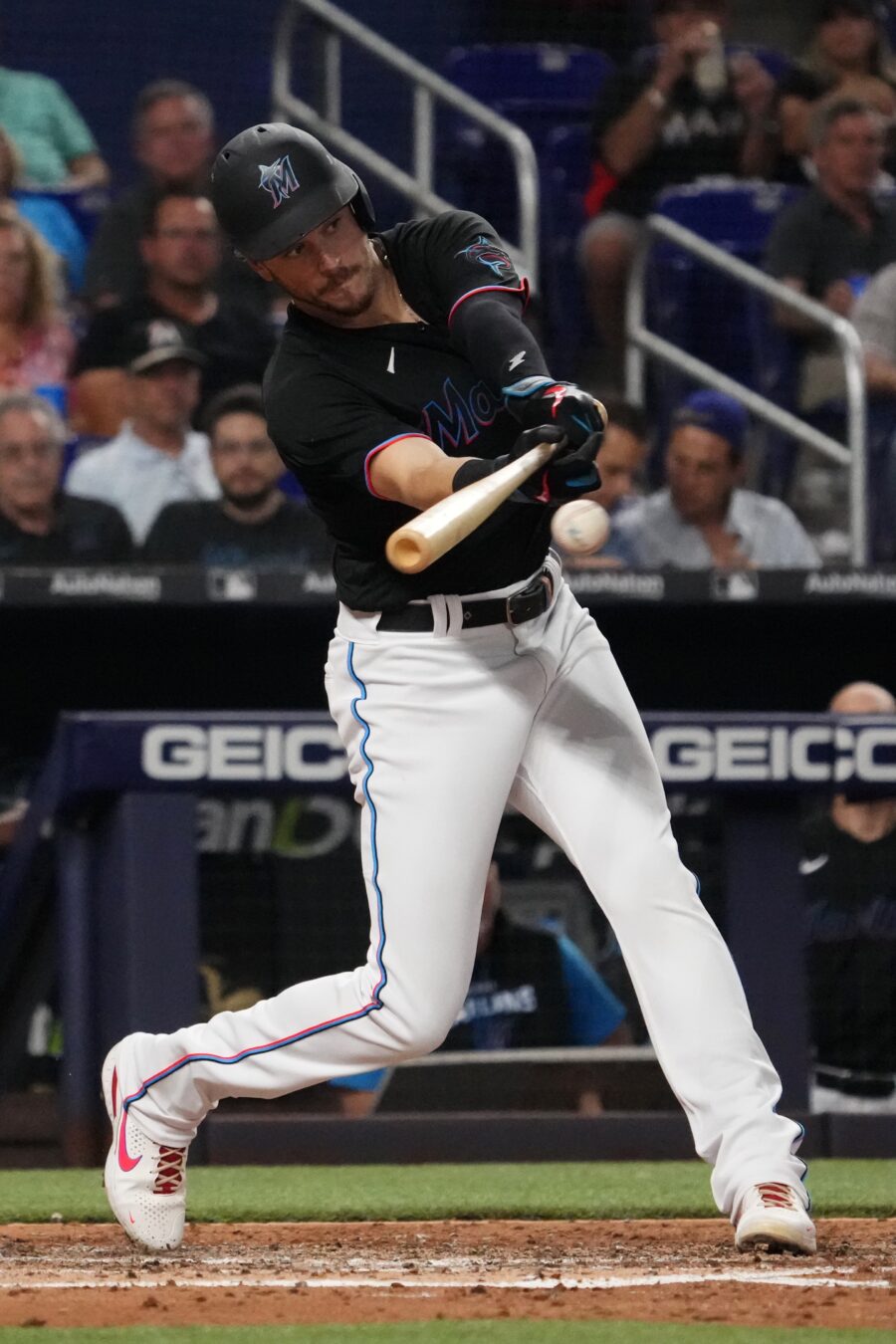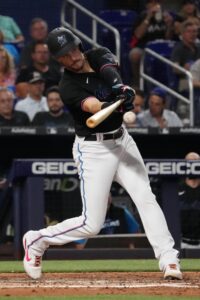 Defensively, Anderson had very brief appearances at first and second base but split most of his time between third base and right field. His work at the hot corner was graded well by advanced defensive metrics, as he posted five Outs Above Average and Defensive Runs Saved in that time, along with a 2.8 mark from Ultimate Zone Rating. In right field, OAA gave him a -4 mark, but he posted 6 DRS and a 7.2 UZR.
When his above-average offense was paired with that quality defense, he was worth 7.2 wins above replacement, according to the calculations of FanGraphs. That mark was in the top 60 among position players. For the Marlins, who were trading away their star players at this time, Anderson's 7.2 fWAR from 2018-20 was easily the best on the squad. In a distant second was J.T. Realmuto, who posted 4.8 fWAR in 2018 alone before getting traded to the Phillies prior to the 2019 campaign.
The last couple of years, however, have been a struggle for Anderson. Health has played a significant factor, as he's made multiple trips to the injured list in each of the two most recent seasons. In 2021, he only played 67 games while heading to the IL due to a left oblique strain and twice due to a left shoulder subluxation. His batting line slipped to .249/.337/.378 and a wRC+ of 98. Last year, he played 98 games, missing time due to a stint on the COVID-IL as well as going to the traditional IL for lower back spasms and a left shoulder sprain. His offense dipped even further, finishing the year at .222/.311/.346 (90 wRC+).
The Marlins could have retained Anderson for one more season via arbitration, with MLBTR contributor Matt Swartz projecting a salary of $5.2MM. But based on Anderson's diminished performance in the past couple of years, they non-tendered him instead. Presumably, the Marlins contacted the other 29 clubs before this move to see if anyone else was interested in acquiring Anderson at that price point. The fact that a deal didn't come together suggests that no club was willing to both pay Anderson a salary in that range and also give Miami something of value on top of that.
Even though he's been injured the past couple of seasons, there are still some good signs under the hood. Anderson's maximum exit velocity was 112 mph in 2022. That's a couple of ticks below 2018-19, when he was able to get into the 113-115 range, but it was still enough to get him into the 81st percentile among qualified hitters last year. He was also in the 65th percentile in terms of barrel rate and 61st in terms of hard-hit rate.
His strikeout rate has been on the high side over the past few years but his walk rate has stayed fairly steady. He has a 9.3% walk rate for his career and has been at 9.7% over the past couple of seasons even while struggling in other areas. While not a huge stolen base threat, his sprint speed was in the 53rd percentile in 2022, so he's at least an average runner. On Statcast's new arm strength leaderboard, Anderson is in the 99th percentile, with only five qualified players ahead of him. Even while banged up this year, he still demonstrated that there are some tools in his skill set.
That makes Anderson an interesting buy-low candidate at this late point of the offseason, with many of the top free agents having already signed. Yesterday, the Nats agreed to a deal with Dominic Smith, who was projected for a $4MM salary before being non-tendered by the Mets. Instead, he'll get $2MM from Washington with a further $2MM available in incentives. Like Anderson, Smith struggled over the past two years but showed plenty of potential in the prior seasons. Perhaps Anderson could find himself a similar type of deal in the coming weeks.
The Tigers stand out as a particularly strong fit, since they non-tendered Jeimer Candelario and haven't done anything to replace him at the hot corner thus far. They have some young players who could potentially take that spot, such as Ryan Kreidler, Kody Clemens or Zack Short. However, none of those players have really cemented themselves as surefire big leaguers yet, and Anderson could move to the outfield if they took a step forward this year. With Akil Baddoo and Austin Meadows looking to bounce back from frustrating seasons, Anderson could give them some cover in case either of those in-house options continue to struggle.
The Reds probably want to give Spencer Steer a chance to take over their third base job, but he has only 28 MLB games under his belt at this point. Anderson could provide a veteran alternative and also factor into their outfield mix if Steer takes off. It's a similar situation in Texas, where the Rangers have Josh Jung penciled in at the hot corner despite the fact he's played just 26 major league games. They also need help in left field and are about $12MM away from the lowest luxury tax threshold, making a low-cost addition like Anderson an intriguing solution. The Phillies have Alec Bohm at third, but he's generally considered a poor defender. With Bryce Harper recovering from Tommy John surgery and no longer taking up the designated hitter slot, perhaps Bohm could move to first and bump Rhys Hoskins into the DH role.
Anderson could also fit on most teams in a part-time role off the bench, though platooning might not be a perfect plan. Anderson hits from the right side and was better against lefties in 2022, posting a 111 wRC+ against them compared to an 85 versus righties. However, he has reverse splits for his career, with a 93 wRC+ against southpaws and a 112 otherwise.
Health will likely be a big factor in Anderson's market, since that has seemingly been hampering him over the past couple of years. But if he's able to overcome his ailments and get back to the kind of player he was in 2018-20, there could be great value for a team paying him $5MM or less. Anderson was essentially on a three-WAR annual pace in that period, since he accrued 7.2 fWAR over two full seasons and the shortened 2020 campaign.
Image courtesy of USA Today Sports.