Nick Ahmed was drafted by the Braves in the second round of the 2011 draft out of the University of Connecticut after playing alongside George Springer and Matt Barnes.  After his first season of minor league ball, evaluators started recognizing his excellent shortstop defense, but Nick had the misfortune of being in an organization that employed Andrelton Simmons at the big league level.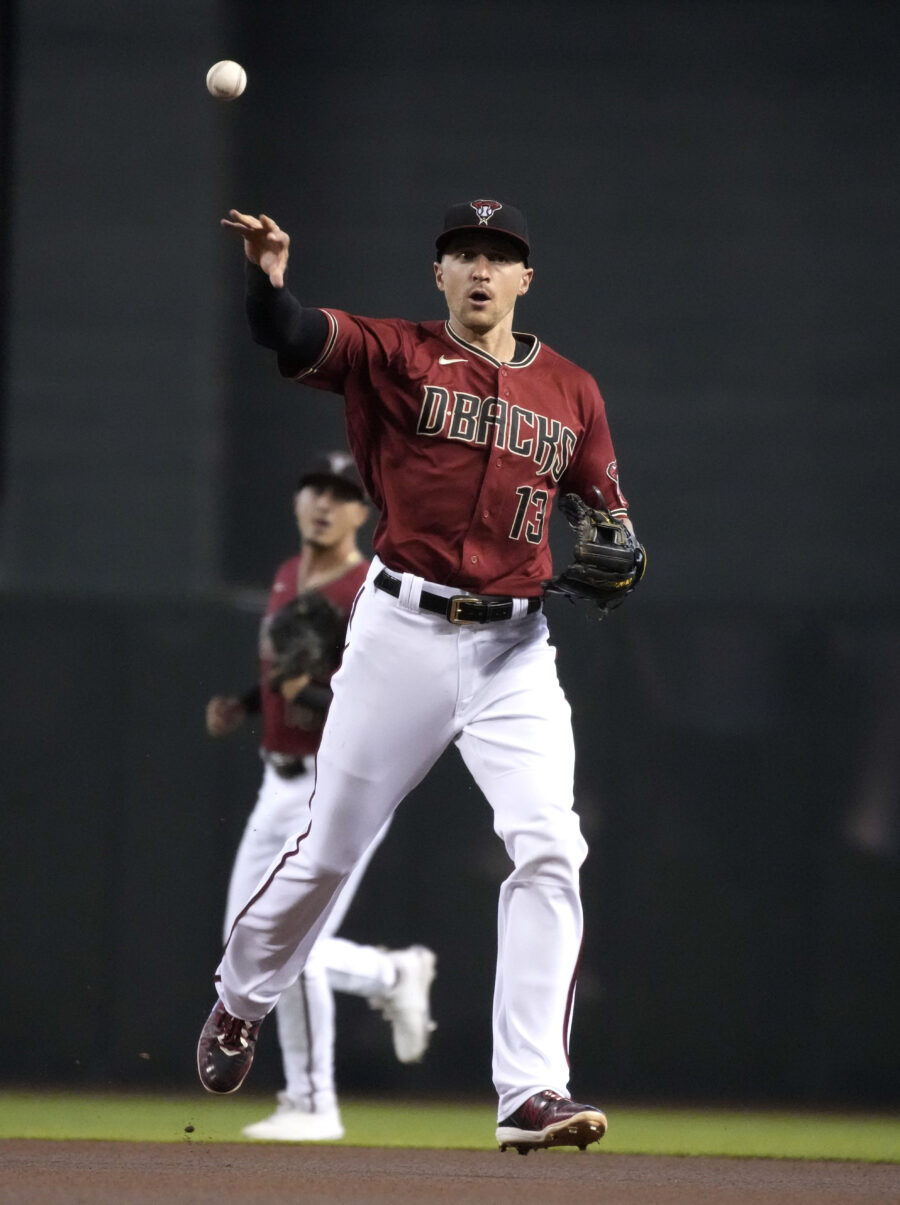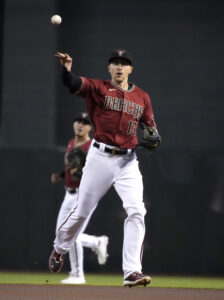 In January 2013, the Braves traded Ahmed to the Diamondbacks as part of the seven-player Justin Upton deal.  The D'Backs used Didi Gregorius at shortstop primarily in 2013 and '14, but then traded him in another big three-team deal in December of 2014.  Finally, the path was clear for the defensively-gifted Ahmed to compete for the club's starting shortstop job.
Ahmed took hold of the Diamondbacks' shortstop position in 2015, but endured hip surgery in 2016 and then suffered a fracture in his hand and wrist separately in 2017.
Known for his defense and leadership, Ahmed once again took hold of Arizona's starting shortstop job in 2018, and he hasn't let go since.  Ahmed broke out with 3.7 WAR in 2018, winning the Gold Glove award.  He nearly replicated the performance in '19, picking up another Gold Glove while hitting a career-high 19 home runs.
In February 2020, Ahmed signed a four-year extension with the Diamondbacks, which runs through the upcoming season.
In each individual season from 2018 to 2021, Nick led the Diamondbacks in innings at the shortstop position.  That string was broken in 2022, as a nagging shoulder injury led to June surgery.  Last Friday, Nick Piecoro of The Arizona Republic reported that Ahmed is at Salt River Fields, getting ready for the start of spring training.  Ahmed will celebrate his 33rd birthday in March.  According to Piecoro, "He does not expect to be limited when spring training begins."
Ahmed's defense remained the best in the game at shortstop in his most recent healthy season.  In the 2021 season, Ahmed ranked fifth among shortstops in the Statcast Outs Above Average metric.  And while defense is his calling card, Nick has 68 career home runs, including bombs off Max Scherzer, Jon Lester, and Stephen Strasburg.
Nick recently launched a new platform called 7 Pillar Health and Performance.  He explains, "Within this new platform I will be sharing everything I've learned about optimal health and peak performance on and off the field."  You can check that out here, and follow him on Instagram and Twitter @NickAhmed13.
Nick took questions from MLBTR readers for over an hour today, talking about his faith, handling trade rumors, training to play defense, the elimination of the shift, and much more.  Read the transcript here!
If you're a current or former MLB player, we'd love to host you for a live chat!  It's fun and easy and you get to choose which questions to publish and answer.  Click here to contact us.