There's a "strong belief among MLB teams" that the Orix Buffaloes of Japan's Nippon Professional Baseball will post ace Yoshinobu Yamamoto following the 2023 season, reports Joel Sherman of the New York Post. If that indeed comes to pass, he'd be the second high-profile player set to be posted from the top professional leagues in Asia next offseason; the Kiwoom Heroes of the Korea Baseball Organization are also expected to post reigning KBO MVP Jung Hoo Lee, as covered here last month.
Yamamoto will command more attention between the two. The 24-year-old Yamamoto is already a four-time NPB All-Star and has taken home both the Pacific League MVP Award and the Sawamura Award (Japan's equivalent to MLB's Cy Young Award) in each of the past two seasons. It's not hard to see why.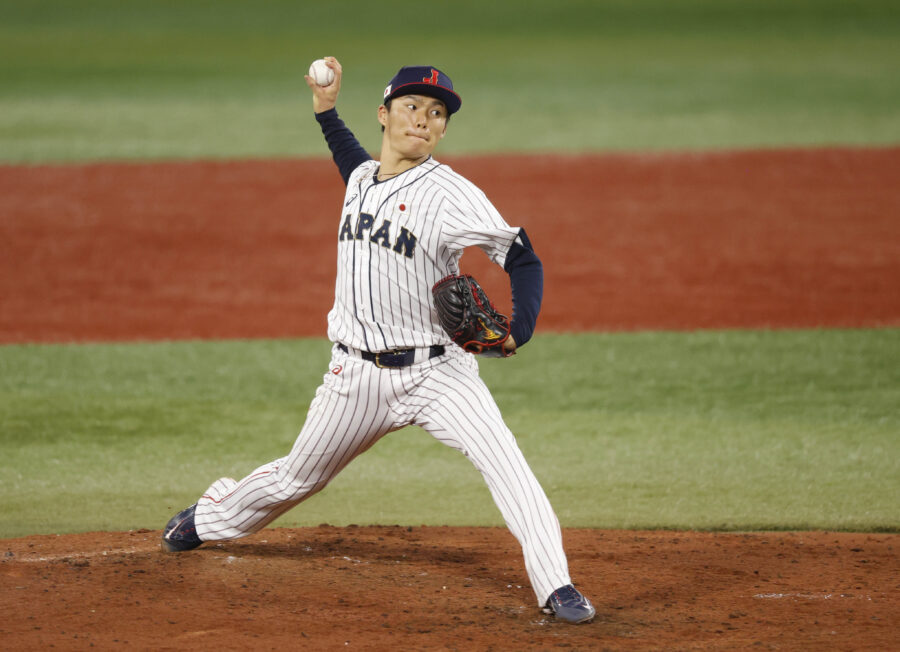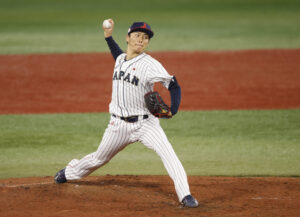 Dating back to Opening Day 2021, Yamamoto has compiled a comical 1.54 ERA while striking out 27.7% of his opponents against a tiny 5.5% walk rate. He's averaged better than 7 1/3 innings per start along the way, hurling 10 complete games and six shutouts, and only yielded an average of 0.30 home runs per nine innings pitched. One of those shutouts was a no-hitter this past June. In just shy of 800 career innings in NPB, Yamamoto possesses a 1.84 ERA that already looks inhuman on the surface and becomes all the more impressive when you factor in his age. He debuted as an 18-year-old back in 2017, and that season's 2.35 ERA is the highest mark of his career.
Scouts to whom Sherman spoke raved about Yamamoto's potential in the big leagues, touting a heater that sits mid-90s and reaches the upper-90s, a "plus-plus" (i.e. 70-grade) splitter, a "world class" curveball, a quick delivery to the plate and the athleticism to field his position well. One evaluator speaking to Sherman tabbed him a "full [scouting] grade" (on the 20-80 scale) ahead of right-hander Kodai Senga, who signed a five-year, $75MM deal with the Mets this offseason.
Brandon Tew of Sports Info Solutions took a deep dive into Yamamoto's no-hitter back in June, profiling the right-hander's "electric" arsenal, highlighting some of his pitch grips and release points while providing some general scouting insight into the tantalizing young righty. The Athletic's Keith Law wrote back in December that Yamamoto "might be a No. 1 starter in MLB and doesn't have any of the reliever concerns that Senga carries," suggesting that he could more than double Senga's guarantee when he's eventually posted.
That all depends on health and performance in 2023, of course. Yamamoto has been healthy and dominant to this point in his career, but all players (pitchers, in particular) are one major injury away from changing their outlook. Any scouting report on Yamamoto will point out that his slight frame — he's listed at 5'10" and 170 pounds — is of at least come concern to big league scouts. There's simply very little track record for pitchers of this size both holding up physically with a starter's workload and performing at an elite level. That's not to say Yamamoto can't be an exception, of course; the general consensus seems to be that he has a very good chance of doing just that.
Yamamoto is expected suit up for Team Japan in next month's World Baseball Classic, just as Lee is likely to be on South Korea's team. MLB fans looking ahead to next offseason might want to keep an extra-close eye on the pair and on the WBC in general, as the tournament provides North American fans some rare access to not only see foreign talents of this caliber, but also to see them against high-end opposition.
If Yamamoto is indeed posted for MLB teams, he'll be subject to the NPB-MLB posting system, which grants all 30 teams equal rights to negotiate with the player but subjects the signing team to what, in the case of Yamamoto, could be a particularly steep posting fee. The MLB club that eventually signs Yamamoto would need to pay the Buffaloes a fee that is equal to 20% of the contract's first $25MM, plus 17.5% of the next $25MM and 15% of any dollars committed thereafter.
On, say, a $150MM contract — a purely speculative number for the sake of this example, and one that could ultimately prove low — that'd come out to a $24.375MM posting fee that needs to be paid out to the Buffaloes in addition to the money guaranteed to Yamamoto. Any additional earnings that come via contractual mechanisms like performance incentives, club options, etc. would also be subject to that 15% once the money becomes guaranteed.
If the Buffaloes opt not to post Yamamoto next winter, they could do so again following the 2024 season as well. NPB players aren't eligible for unrestricted free agency until they've compiled nine years of service time. Yamamoto, despite his youth, is entering his seventh season in NPB.