The Padres announced Thursday they've signed free-agent righty Michael Wacha. The CAA client will reportedly receive a $3.5MM signing bonus and a $4MM salary in 2023. After the upcoming season, the Padres will have to decide whether or not to pick up successive $16MM options for 2024 and 2025 — essentially a two-year, $32MM deal. If the club declines that option, Wacha will have a series of player options, respectively valued at $6.5MM in 2024 and then $6MM in 2025-26. Unlike the team option, Wacha's options are a series of one-year decisions he'll be able to make each offseason.
Since player options are considered guaranteed, all this amounts to a $26MM guarantee over four years, combining this year's money with the three options. Additionally, Wacha can earn an extra $500K for reaching 20 and 25 starts and $1MM for 30 starts this season and any year under a player option. The incentives would not be available for 2024-25 if the club triggers its option. In a corresponding 40-man roster move, the Padres placed infielder Eguy Rosario on the 60-day injured list. It was reported a couple of weeks ago that Rosario suffered a broken ankle and would be out until "midsummer."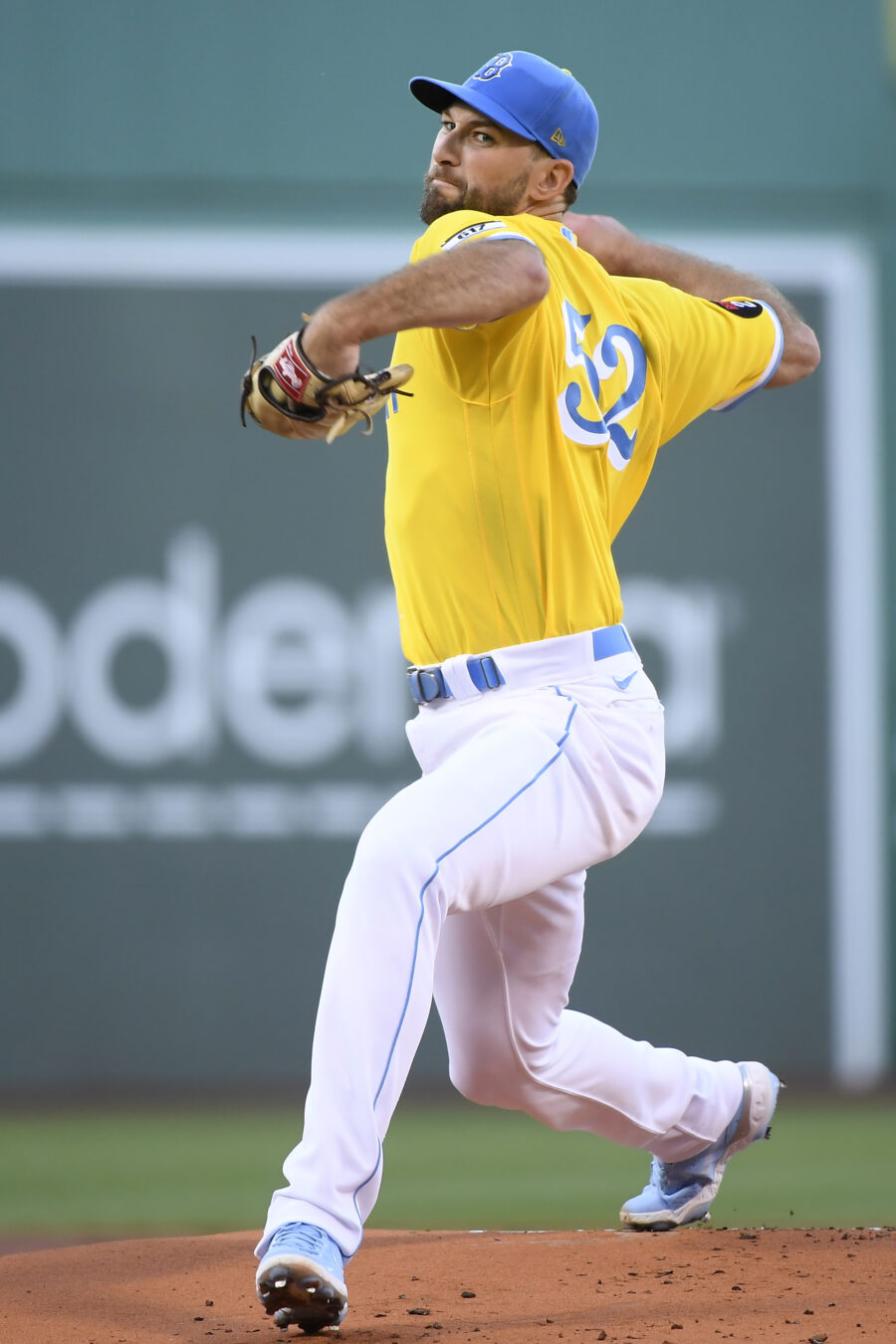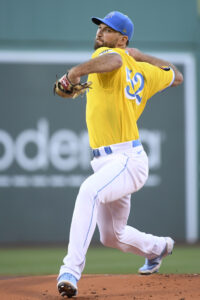 Wacha, 31, was the best remaining starting pitcher on the market and arguably the best free agent left standing overall. The right-hander turned in 127 1/3 innings of 3.32 ERA ball in 2022 — a fine rebound showing after a tough three-year stretch from 2019-21. Wacha's 6% walk rate in 2022 was particularly sharp, and he scaled back his home run rate quite a bit in 2022 (1.83 HR/9 from 2019-21; 1.27 HR/9 in 2022). He was better than average at limiting hard contact from his opponents, surrendering an 88.2 mph average exit velocity and 35.4% hard-hit rate.
The 2022 performance, however, wasn't without its red flags. A pair of trips to the injured list, one for an intercostal strain and another for shoulder inflammation, limited him to 23 starts. That shoulder issue was his fourth IL placement due to shoulder trouble since 2014. Wacha's 20.2% strikeout rate and 41% ground-ball rate were below the league average, albeit by a matter of a couple percentage points each.
Ultimately, Wacha had a solid season but can't reasonably be expected to replicate that shiny 3.32 ERA. Beyond some of last year's under-the-hood numbers, it should be pointed out that from 2019-21, Wacha pitched 285 1/3 innings with a 5.11 ERA between the Cardinals, Mets and Rays. Wacha's strikeout, walk and ground-ball rates in that stretch all compare favorably to his 2022 work, however, and the main culprit for his struggles in that stretch could well have been an anomalously high home-run rate that trended back toward his career levels in 2022.
In all likelihood, Wacha's true talent level lies somewhere between the extremes of that 2019-21 stretch and his sharp 2022 output. Fielding-independent marks pegged him around 4.00 last year (4.14 FIP, 3.99 xFIP, 4.07 SIERA). That'd make him a solid option closer to the back end of a big league rotation, which is just where he's likely to slot in with his new club in San Diego. Joe Musgrove, Yu Darvish and Blake Snell are slotted into the top three rotation spots, but Wacha will give the Friars a solid No. 4 option.
Both Nick Martinez and Seth Lugo have been expected to be utilized as starters with the Padres in 2023, but it's not a given that Wacha will push either to the bullpen. There's been talk of a six-man rotation in San Diego, which is only sensible given that Martinez and Lugo both worked primarily out of the bullpen in 2022. Martinez made 10 starts for the Padres but 37 relief appearances, finishing out the season at 106 1/3 innings. Lugo has been exclusively a reliever in 2021-22, with his last start coming for the 2020 Mets. Both righties will likely see their workloads monitored in 2023, so bringing Wacha into the mix both gives the Padres some sorely needed depth and gives them an organic mechanism with which to manage the innings counts for Martinez and Lugo.
Even looking beyond the possible six-man rotation, the Padres are now simply better positioned to withstand an injury to one of their top five arms. That's of particular importance, as recent trades have thinned out the system's depth. Gone are MacKenzie Gore, Chris Paddack, Luis Patino, Cal Quantrill and Robert Gasser, who were traded in the respective packages that netted Juan Soto, Taylor Rogers, Snell, Mike Clevinger (who departed as a free agent) and Josh Hader.
The top depth options behind Martinez and Lugo on the 40-man roster had been Adrian Morejon (57 1/3 innings in 2022), Ryan Weathers (6.73 ERA in Triple-A), Reiss Knehr (6.88 ERA in Triple-A), Pedro Avila (13 1/3 MLB innings) and Jay Groome (zero MLB experience; 67 innings in Triple-A). Non-roster veterans in camp include Julio Teheran, Wilmer Font and Aaron Brooks. Suffice it to say, any serious injury to the starting staff pre-Wacha would've stretched the depth; two might have been disastrous. Wacha helps to lessen such risks.
Wacha's deal was surely structured with care, in an effort to keep the team shy of the third luxury tax barrier. The convoluted option sequence serves to tamp down the deal's average annual value. Wacha's deal comes with a $6.5MM hit for competitive balance tax purposes, with the 2023 money and three player options all treated as guaranteed years from a CBT angle.
San Diego had been estimated less than $7MM away from the third tier of luxury penalization, which kicks in at $273MM. If the Friars exceed that point, they'll begin to be taxed at a 75% rate for any money spent up to $293MM (rather than the 45% rate at which they were taxed on the previous $20MM spent). That's a small slap on the wrist by itself, but stepping into the third bracket of luxury penalties also pushes a team's top pick in the next year's draft (i.e. 2024) back by ten places. The team's league-allotted bonus pool is also inherently reduced, in conjunction with the diminished slot value of that pick.
The Padres are a team in all-out win-now mode, but they've ostensibly been unwilling to pass the $273MM threshold and incur the associated draft penalties. Even this agreement with Wacha would likely not have been possible had the team not signed the aforementioned Darvish to an extension that tamped down the AAV on his own contract, giving them a couple million dollars of extra wiggle room with regard to the tax.
The apparent unwillingness to step into tier three of the luxury tax is understandable, to an extent, given that the front office surely wants to recoup some of the minor league talent that was lost in trades for Soto, Hader and others. That said, it's still possible that in-season needs will prompt the team to make a tough decision on that front, as the trade deadline could come down to a matter of taking on salary (and crossing into that tax bracket anyway) or persuading trade partners to pay down the salary of any players being sent to San Diego, which would likely require the Padres to surrender additional minor league talent anyhow. There's an argument that the Padres should've just barreled past the tax line in the offseason, but it seems they'll continue trying to thread the needle of fielding the strongest possible club while preserving the strongest possible 2024 draft. Whether that path remains tenable come July remains to be seen.
Ken Rosenthal of the Athletic was first to report the agreement, financial terms and incentive breakdown.