The Cardinals have locked up one of their starters beyond this season. St. Louis announced Friday afternoon they've signed Miles Mikolas to an extension that runs through 2025. The deal reportedly tacks on two years and $40MM in guarantees and comes with potential awards bonuses.
Mikolas had been set to make $15.75MM this season, the final of a four-year extension he signed back in 2019. The new deal tacks on some money up front. He'll receive a $5MM signing bonus to be paid by July 1 and sees his 2023 salary jump to $18.75MM. The Octagon client will then earn consecutive $16MM salaries in 2024-25.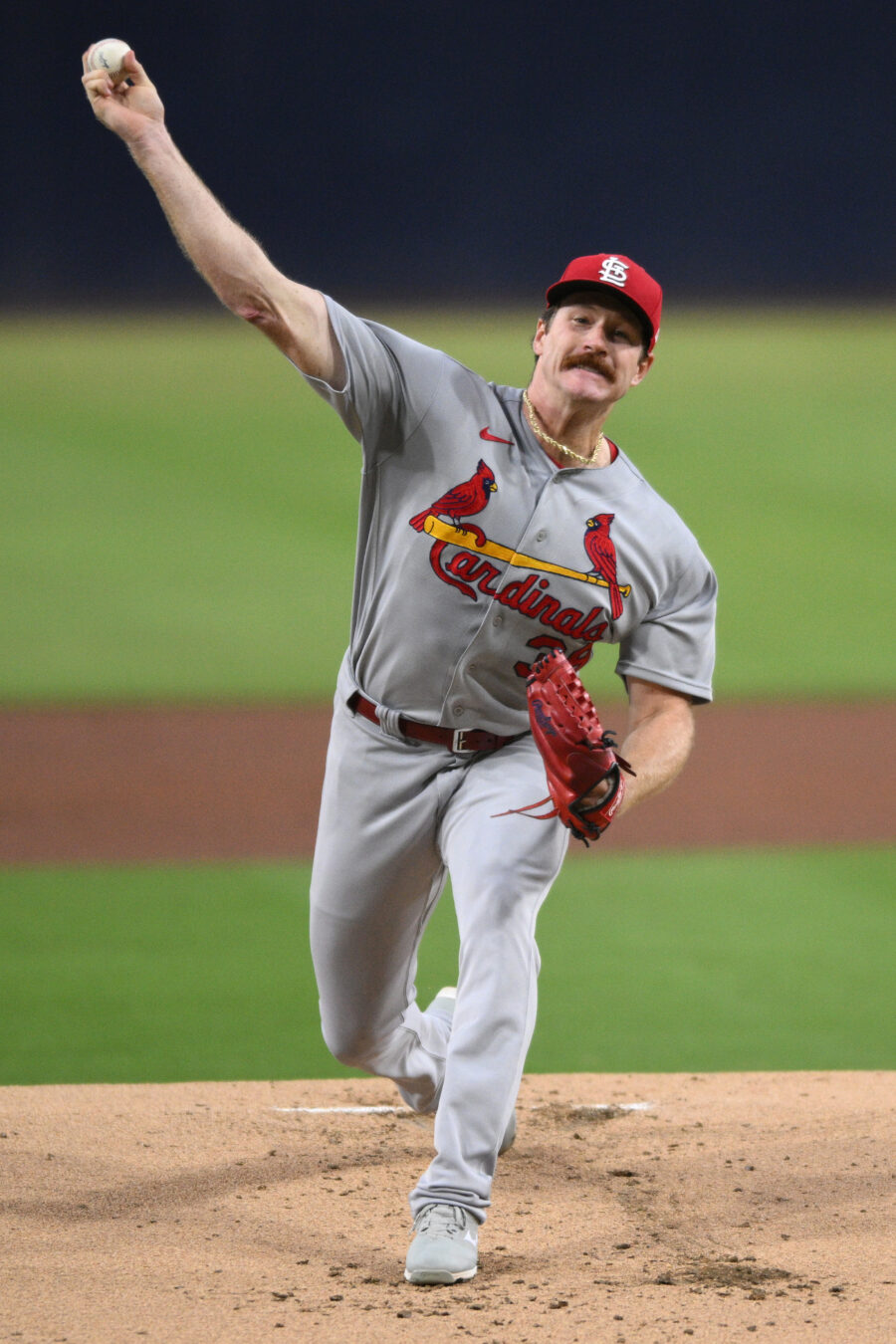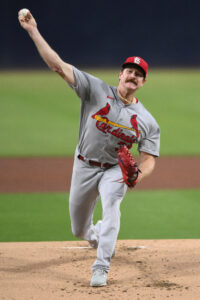 The 34-year-old Mikolas is coming off one of his finest seasons, having logged a career-high 202 1/3 innings with a 3.29 ERA. His 19% strikeout rate was well below average, but the right-hander offset that with an exceptional 4.8% walk rate and a 45% ground-ball rate that checks in a bit above average. He also limited hard contact at a better-than-average rate, evidenced by an 87.8 mph average exit velocity and 35.4% hard-hit rate, which landed in the 65th and 66th percentile of MLB pitchers, respectively.
Locking up Mikolas is of particular importance for the Cardinals given the long-term outlook of their rotation. Adam Wainwright has already announced his intention to retire after the 2023 season, and Mikolas was set to be joined by Jordan Montgomery and Jack Flaherty in free agency. That would've left Steven Matz as the only established starter under contract or club control beyond the 2023 season.
The Cardinals surely have hopes that some combination of young pitchers and prospects — Matthew Liberatore, Jake Woodford and Gordon Graceffo among them — will step up and stake their claim to rotation spots when opportunities present themselves this year. That's a big bet for a team to make when facing the possibility of losing 80% of its rotation, however. Keeping Mikolas in the fold lessens some of the pressure on those young arms, retains a staff leader and proactively fills one 2024 rotation spot — health permitting, of course.
That last note shouldn't simply be written off. While Mikolas was one of just eight MLB pitchers to reach 200 innings last year and has made 32 starts in three of the past five seasons, he's had his share of recent injury troubles as well. He missed the entire 2020 season due to a torn flexor tendon that required surgery, and discomfort in that surgically repaired forearm/flexor area limited Mikolas to just nine starts in 2021.
The extension is a clear bet that those forearm issues are behind him and that he's back to his workhorse ways. All signs since Opening Day 2022 have pointed to that being the case, and with Wainwright slated to open the season on the injured list, Mikolas has been announced as the Cardinals' Opening Day starter in his place.
From a payroll vantage point, there was ample room for the Cards to make this move. They'll open the 2023 season with a payroll of nearly $188MM (including Mikolas' signing bonus and 2023 salary bump) but had just shy of $107MM on next year's books prior to this deal. That doesn't include their arbitration class, but it's a relatively small group of eight players: Tyler O'Neill, Dakota Hudson, Tommy Edman, Ryan Helsley, Andrew Knizner, Genesis Cabrera, Dylan Carlson and Anthony Misiewicz. No one from that group is making even $5MM in 2023, and there are a handful of plausible non-tender candidates in the group as well.
A $16MM salary for Mikolas next season will bump that 2024 commitment to about $123MM. Overall, the contract's $20MM average annual value is a bump over the $17MM AAV of his current four-year, $68MM contract — an increase that's reflective of the contract's shorter nature, the rising price of starting pitching on the open market and of Mikolas' strong results in 2022. The $20MM AAV on the deal is comparable to that of fellow mid- or even late-30s veterans like Chris Bassitt ($21MM) and Charlie Morton ($20MM).
The new contract covers Mikolas' age-35 and age-36 seasons. He'll have the opportunity to return to the market in advance of his age-37 season, and as pitchers like Morton and Zack Greinke have illustrated in recent years, there's still ample earning power for non-ace pitchers at that juncture of a career so long as they remain healthy.
Derrick Goold of the St. Louis Post-Dispatch first reported the Cardinals and Mikolas had agreed to an extension. Jesse Rogers of ESPN reported it was worth $40MM over two years, as well as the salary structure. The Associated Press reported the bonus was to be paid by July 1 and the presence of award bonuses.