Right-hander Jordan Yamamoto took to Twitter today to announce his retirement. "I have decided to walk away from the game I love," his post reads. "It's definitely bittersweet. As I sit on my flight back home, there are so many emotions I'm feeling but none is regret. This has been an amazing journey and nothing short of unbelievable. A little kid from Hawaii with a dream. A dream to play in the MLB. If you would have told me at 10 years old that I would go on to be a big league pitcher and hold a franchise record, I would have never believed you. It is crazy and only right that I end my career the same way it started. On a back field game in Arizona. It's poetry if you ask me." He then goes on to thank all of the many people who have been a part of his journey, including his family, agents, teammates, coaches, staff members and fans.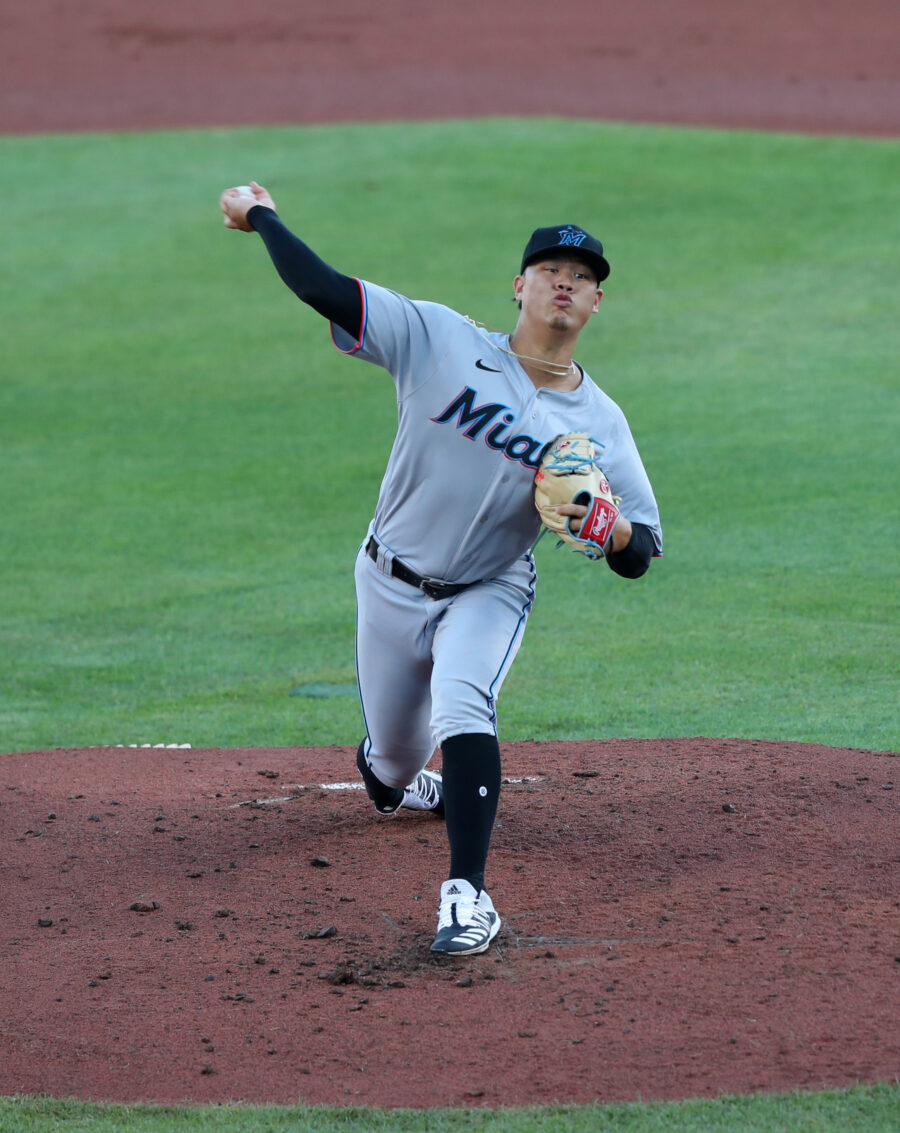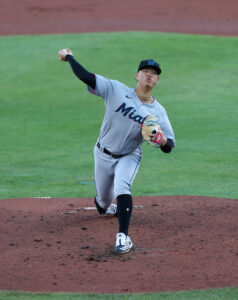 Yamamoto, who turns 27 in May, was a 12th round draft pick of the Brewers in 2014. Despite that modest draft stock, he impressed in his first professional seasons, including a 2017 season where he posted a 2.51 ERA in 111 innings at Class-A Advanced. That performance was strong enough to get the attention of the Marlins, as Yamamoto was one of four players they acquired in the trade that sent Christian Yelich to Milwaukee.
Things continued to go well for Yamamoto in 2018, despite a few trips to the injured list. He made 13 starts with a 1.83 ERA at three different levels, finishing the year in Double-A. He then made another six starts in the Arizona Fall League with a 2.08 ERA in that time. The Marlins added him to their 40-man roster in November to protect him from being selected in the Rule 5 draft and Baseball America ranked him as the club's #18 prospect going into 2019.
He was able to make his major league debut in 2019, making 15 starts with a 4.46 ERA, as well as 12 more Double-A starts with a 3.58 ERA. He seemed to be part of a wave of young rotation talent in Miami, alongside guys like Sandy Alcantara, Pablo López and others. Unfortunately, things wouldn't continue on that trajectory in the seasons to come, largely due to injury. Yamamoto landed on the injured list late in 2019 and had diminished velocity in 2020, getting tattooed for an ERA of 18.26 in 11 1/3 innings that year.
Prior to the 2021 campaign, the Marlins designated him for assignment and then flipped him to the Mets. That would go on to be another frustrating season for Yamamoto, as he spent the beginning of the year being shuttled between Triple-A and the majors before a shoulder injury sent him to the IL from May until September. He was designated for assignment in April of 2022 and cleared waivers, sticking with the Mets but without a roster spot. He made 24 appearances in the minors last year with an ERA of 6.00. He reached free agency at season's end and signed a minor league deal with the Dodgers in January but was recently reassigned to minor league camp.
Yamamoto has now decided it's time to hang up his cleats and start the next phase of his life. He appeared in 21 major league games, tossing 96 2/3 innings in that time with a 6.05 ERA. He struck out 98 batters and earned five wins. The franchise record that he referenced in his statement was that he started his career with 14 scoreless frames for the Marlins. We at MLB Trade Rumors salute Yamamoto on achieving his dream of making it to the majors and wish him the best in his post-playing endeavors.
Image courtesy of USA Today Sports.