The Brewers have announced a blockbuster deal to acquire outfielder Christian Yelich from the Marlins. Outfielders Lewis Brinson and Monte Harrison, infielder Isan Diaz, and righty Jordan Yamamoto make up the return for Miami.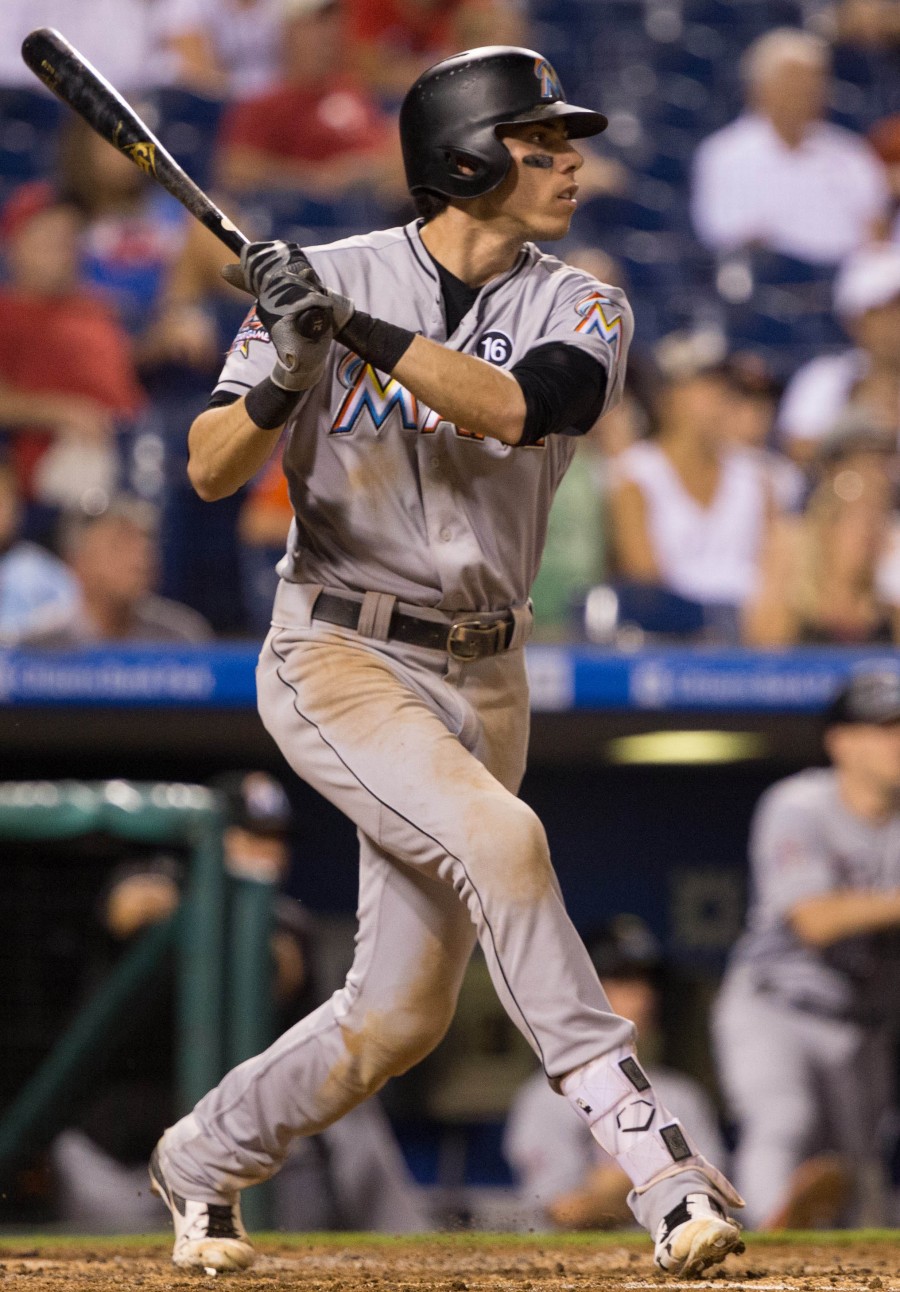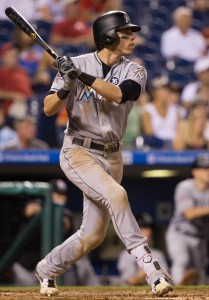 Milwaukee entered the winter with numerous quality young outfield options. Indeed, speculation has centered on the possibility that the organization would deal from its surplus, making this move all the more surprising. On the other hand, the Brewers were relatively unsettled in center field — where Yelich would presumably line up as things stand at present — and were reported recently to have made an offer for the quality young outfielder. The Brew Crew ended up improving an area of strength by sending out two prospects originally acquired via trade (in their recent round of veteran-paring swaps) along with a pair of 2014 draft picks.
What's most interesting about this swap, perhaps, is that it could set Milwaukee up for yet further moves, perhaps helping to facilitate a move to deepen the organization's rotation. The organization could still deal other outfielders if it so chooses after parting with Brinson to add Yelich. Keon Broxton and Brett Phillips are among the other players on hand that could be dangled. Interestingly, per Rosenthal (via Twitter), the club will not give up its  pursuit of top center fielder Lorenzo Cain despite today's move; in that scenario, presumably, Domingo Santana could even be dealt. Given that the Brewers also won't be taking on much in the way of near-term salary in adding Yelich, the team could also still set out onto the open market to find a starter.
Yelich, who only recently turn 26, is guaranteed a manageable $43.25MM over the next four seasons, with a $15MM club option (or $1.25MM buyout) for the 2022 campaign. That's a bargain rate for a player who has steadily produced at an above-average rate in all areas of the game ever since he cracked the majors in 2013.
In three of the past four seasons, Yelich has racked up exactly 4.5 fWAR. He has done that in different ways, too. Yelich has always hit at an above-average rate, but only once — 2016, when he posted a 132 wRC+ — turned in a truly superlative season at the plate. In 2017, he slashed a productive but hardly world-beating .282/.369/.439 with 18 home runs, but added greater value on the basepaths (a 6.8 BsR grade that ranked sixth in all of baseball). And it was top-notch corner outfield defense that was most noteworthy about Yelich's performance in 2014.
Perhaps, then, there's reason still to hope that Yelich can produce even more than he already has in a given campaign. Some also have suggested that his power could still develop, particularly if he spends more time away from Marlins Park. There are a few areas of concern — for instance, Yelich owns a mediocre career .272/.331/.373 batting line against lefties and graded poorly (-6) in center field last year in the view of Defensive Runs Saved. On the whole, though, he's clearly one of the better young outfielders in baseball.
The price paid reflects the asset acquired here for the Brewers. By consensus, Brinson was the team's best prospect. Though hardly considered a sure thing, the soon-to-be 24-year-old outfielder — acquired from the Rangers in the Jonathan Lucroy swap — is widely considered one of the 25 or so best pre-MLB assets in baseball. Last year, he slashed a robust .331/.400/.562 with 13 home runs and 11 steals in 340 plate appearances at Triple-A. He's also considered a top-quality up-the-middle defender. Having briefly touched the bigs for the first time in 2017, Brinson will likely enter camp as the odds-on favorite to start in center for the new-look Marlins.
There's depth in this prospect package, too. Harrison is likely the second-best asset heading to Miami. He hit on both ends of a promotion from Class A to High-A in 2017, compiling a .272/.350/.481 batting line on the year. Diaz, also a '14 second-rounder, came to Milwaukee in the Jean Segura trade. He cracked top-100 prospect lists last winter.  He ended up scuffling in his first attempt at High-A — .222/.334/.376 with 13 home runs but also 121 strikeouts in 455 plate appearances — but is just 21 and still viewed as a high-quality middle infield prospect. Yamamoto is also a 21-year-old who played last year at High-A. He had an emergent campaign, compiling a 2.51 ERA with 9.2 K/9 against 2.4 BB/9 over 111 frames.
Yelich becomes the third excellent outfielder (joining Giancarlo Stanton and Marcell Ozuna) to depart Miami this winter. The organization has loaded up on interesting young talent and drastically reduced its payroll commitments, but may well not yet be done with the dealmaking. Several higher-priced veterans could still be moved and top remaining assets like J.T. Realmuto, Dan Straily, and Justin Bour could still be discussed in trade talks.
Ken Rosenthal of The Athletic reported the deal (via Twitter). Jon Heyman of Fan Rag reported the inclusion of Brinson and Diaz (via Twitter).
Photo courtesy of USA Today Sports Images.