The Guardians have informed reporters, including Mandy Bell of MLB.com, that pitching prospect Logan Allen is the planned starter for Sunday's game, weather permitting. Allen isn't currently on the 40-man roster and will require a corresponding move.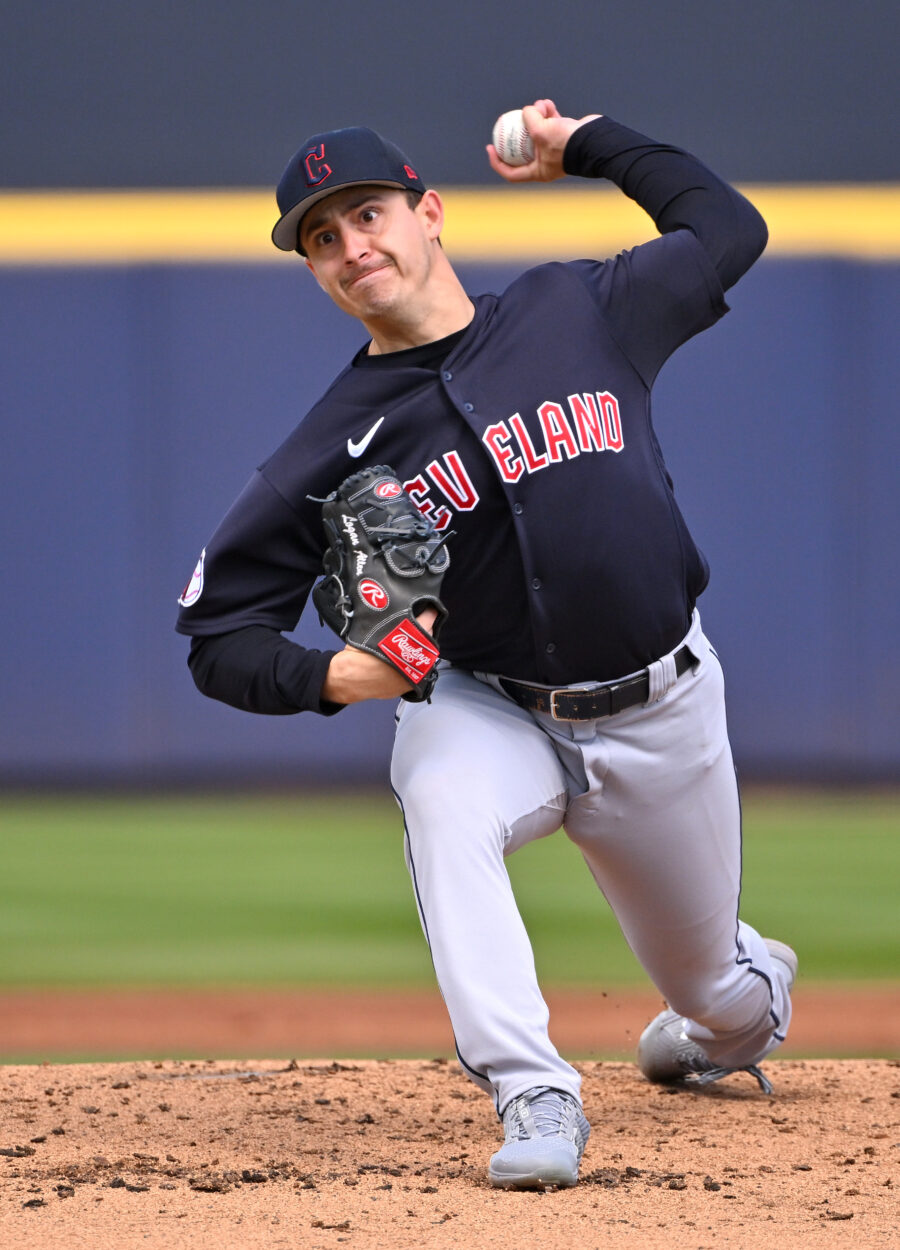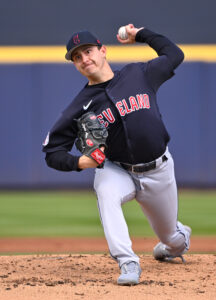 The 24-year-old Allen, not to be confused with former Guardian Logan Allen, was selected by the Guards in the second round of the 2020 draft. He has since shot up through the minor leagues, racking up huge strikeout totals along the way. In 2021, he pitched in High-A and Double-A, posting a 2.26 ERA in 111 1/3 innings. He struck out 33.2% of batters faced while walking just 6% of them. Last year, he tossed 132 2/3 innings between Double-A and Triple-A. His 4.75 combined ERA doesn't look especially impressive, but the under-the-hood numbers are much nicer. He punched out 31.5% of opponents while giving free passes 9.1% of the time. The ERA was likely inflated by a .335 batting average on balls in play and 68.5% strand rate, both of those being on the unlucky side of typical averages.
Coming into the season, he was ranked the #85 prospect in the game at Baseball America, though he's since moved up to #80. FanGraphs had him at #57 and ESPN at #53, though he didn't crack the list at MLB Pipeline. He's made three starts at Triple-A so far this year with a 1.26 ERA, 34.5% strikeout rate, 8.6% walk rate and 57.6% ground ball rate.
The Guardians have been dealing with a few injuries to their rotation this year, with Triston McKenzie on the 60-day injured list due to a teres major strain and Aaron Civale on the 15-day IL due to a strained oblique. That pushed Peyton Battenfield and Hunter Gaddis into the mix, though the latter posted a 7.64 ERA in four starts and was optioned to the minors this week. The Guardians have a seemingly never-ending supply of intriguing pitching prospects and will give Allen a shot at taking that open rotation spot this weekend as long as Mother Nature cooperates.
Since Allen is getting promoted a few weeks into the season, he can't earn a full year of service time the traditional way. A major league season is 187 days long but a player needs 172 days in the big leagues, or on the injured list, to earn a full year. Allen would fall short of that even if he were to remain in the majors the rest of the way. However, there is one way he could still earn that full year of service, courtesy of the latest collective bargaining agreement. Any player with less than 60 days of MLB service coming into the season who was on at least two of the preseason top 100 prospect lists at Baseball America, ESPN or MLB Pipeline receives a full year if they finish in the top two in Rookie of the Year voting. This already happened once when Adley Rutschman finished second in the Rookie of the Year voting to Julio Rodríguez last year. Rutschman had missed the start of the season on the injured list but was able to get a full year of service regardless.
As mentioned, Allen didn't crack the MLB Pipeline list but was on the BA and ESPN lists, making him eligible for that full year. But doing so would require him not only sticking on the roster, but thriving enough to earn those votes at year's end.
Image courtesy of USA Today Sports.