With the trade deadline now less than two months away, we at MLBTR are setting our sights backwards for a bit to highlight past trades. With an arbitrary cutoff point of 2017, we're counting down the top 10 returns that a team got when selling a rental player in recent years. We've already rounded up a few honorable mentions and highlighted the #10 entry. Now let's move on to #9, with eight more still to come. If you disagree with our rankings, let us know! It's all part of the subjective fun!
In 2018, the Blue Jays were in between eras. The previous core that took them to the ALCS in 2015 and 2016 was essentially gone. José Bautista bounced from Atlanta to the Mets to the Phillies in what would eventually be his final season. Edwin Encarnación was with Cleveland. Josh Donaldson was still technically on the team but spent most of the year on the injured list and eventually got flipped to Cleveland in a waiver trade as the season was winding down. The Jays leaders in WAR at Baseball Reference and FanGraphs were Justin Smoak and Randal Grichuk, respectively. The club and its fans were looking forward to a new core formed by prospects like Vladimir Guerrero Jr. and Bo Bichette though they wouldn't debut until the following season.
As the Jays got to June 29, they were sporting a record of 38-43. Though that was just a few games below .500, they were already well back in the postseason race. The Yankees were at 53-26 while the Red Sox were 55-28, leaving the Jays 16 games back in the AL East. One of those clubs was also a lock for a Wild Card spot, of which there were only two at the time. With the Mariners and Athletics also off to good starts, the Jays were already 13 games back in the Wild Card race.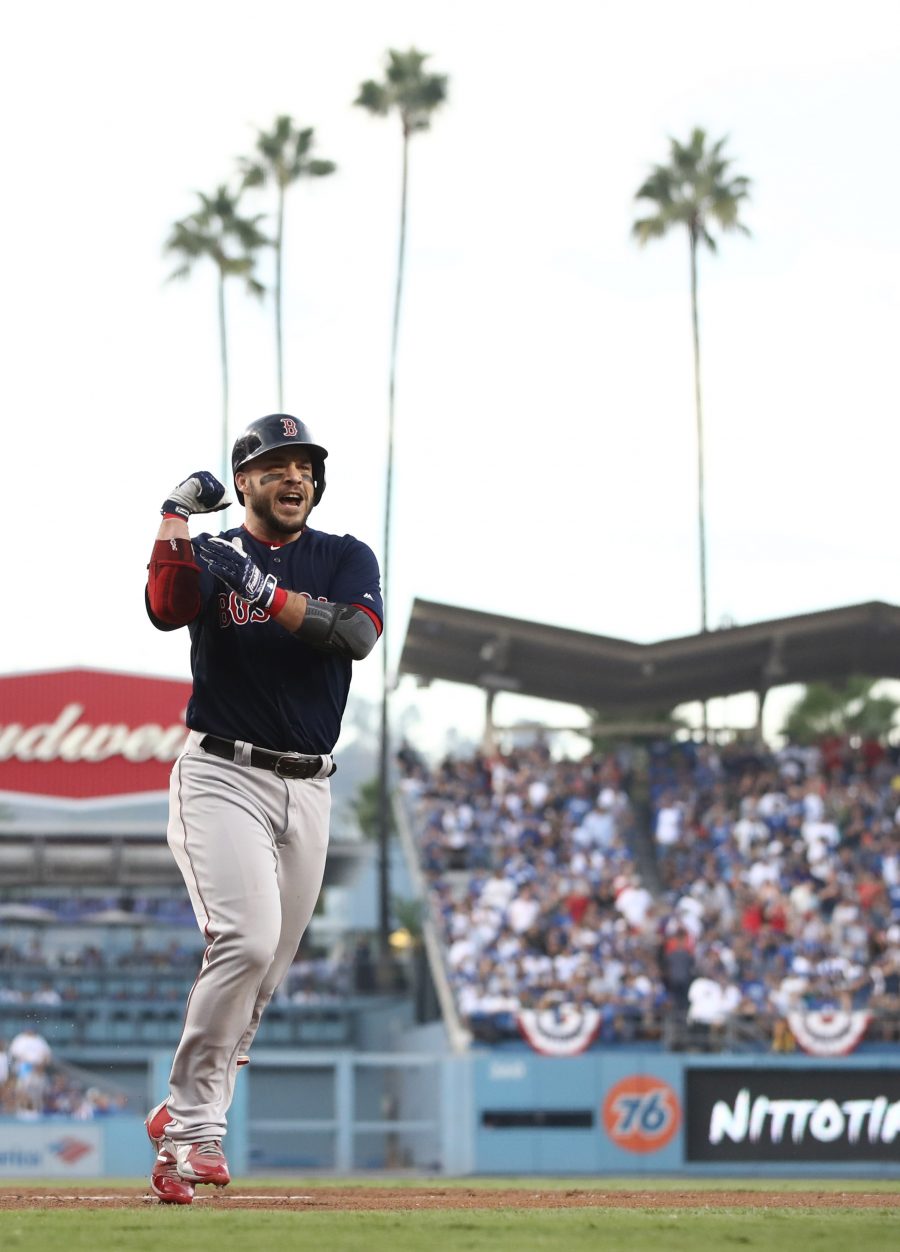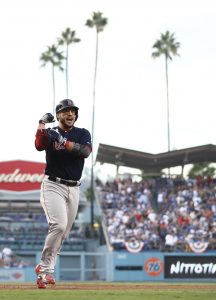 The trade deadline was still a month away but there was little reason for the Jays not to consider selling. Steve Pearce was an obvious candidate to move, as he was an impending free agent in his age-35 season. The Jays had signed him to a two-year, $12.5MM deal going into 2017. Pearce had long been an effective role player in the majors, carrying himself well at the plate while also having enough defensive versatility to play first base or the outfield corners. He had also had brief spells at second and third base, though 2016 was the last year for him at either of those spots.
Of course, as a role player, there were weak points to his game as well. For one thing, he was best utilized in the weak side of a platoon, as a right-handed hitter who fared much better against lefties. He eventually finished his career with a robust .264/.347/.491 line against southpaws that translated into a 126 wRC+. His output against righties was .247/.324/.410 for a 100 wRC+, or league average.
Another issue with Pearce was health, as he had made frequent trips to the injured list for various ailments in his career. The 102 games he played with the Orioles in 2014 were the most he ever tallied. Those injury concerns continued into his time with the Blue Jays, as he only played 92 games in 2017 thanks in part to a calf injury that cost him over a month. In 2018, he landed on the IL in early May with an oblique strain and didn't return until June 22.
Nonetheless, the Red Sox were intrigued enough by Pearce to acquire him just a week after he came off the injured list. The Jays included $1.66MM in the deal, a bit more than half of what Pearce was still owed for the remainder of the campaign. That was surely important to the Sox at the time as it kept them from going more than $40MM beyond that year's luxury tax line, as doing so would have meant their top draft pick in the 2019 draft was pushed back by 10 spots. The club did eventually go over that line by acquiring Nathan Eovaldi and Ian Kinsler at the deadline, but the Jays eating some money in the Pearce deal kept the Sox shy of that line for the time being as they contemplated their options.
In exchange for giving up Pearce and a bit of money, the Jays received infielder Santiago Espinal. A 10th-round draft pick of the Sox in 2016, his prospect stock was on the rise at the time of the deal. In 2017, he had hit just four home runs in 123 Single-A games, slashing .280/.334/.358 for a wRC+ of 102. In the first half of 2018, he already had seven home runs in 65 High-A games, leading to a .313/.363/.477 slash and 136 wRC+.
Espinal then went through Double-A and Triple-A in 2019 before making his major league debut in the shortened 2020 season. His .267/.308/.333 line that year wasn't especially impressive, but he got strong defensive grades playing mostly shortstop, as Bichette spent close to a month on the injured list with a knee sprain.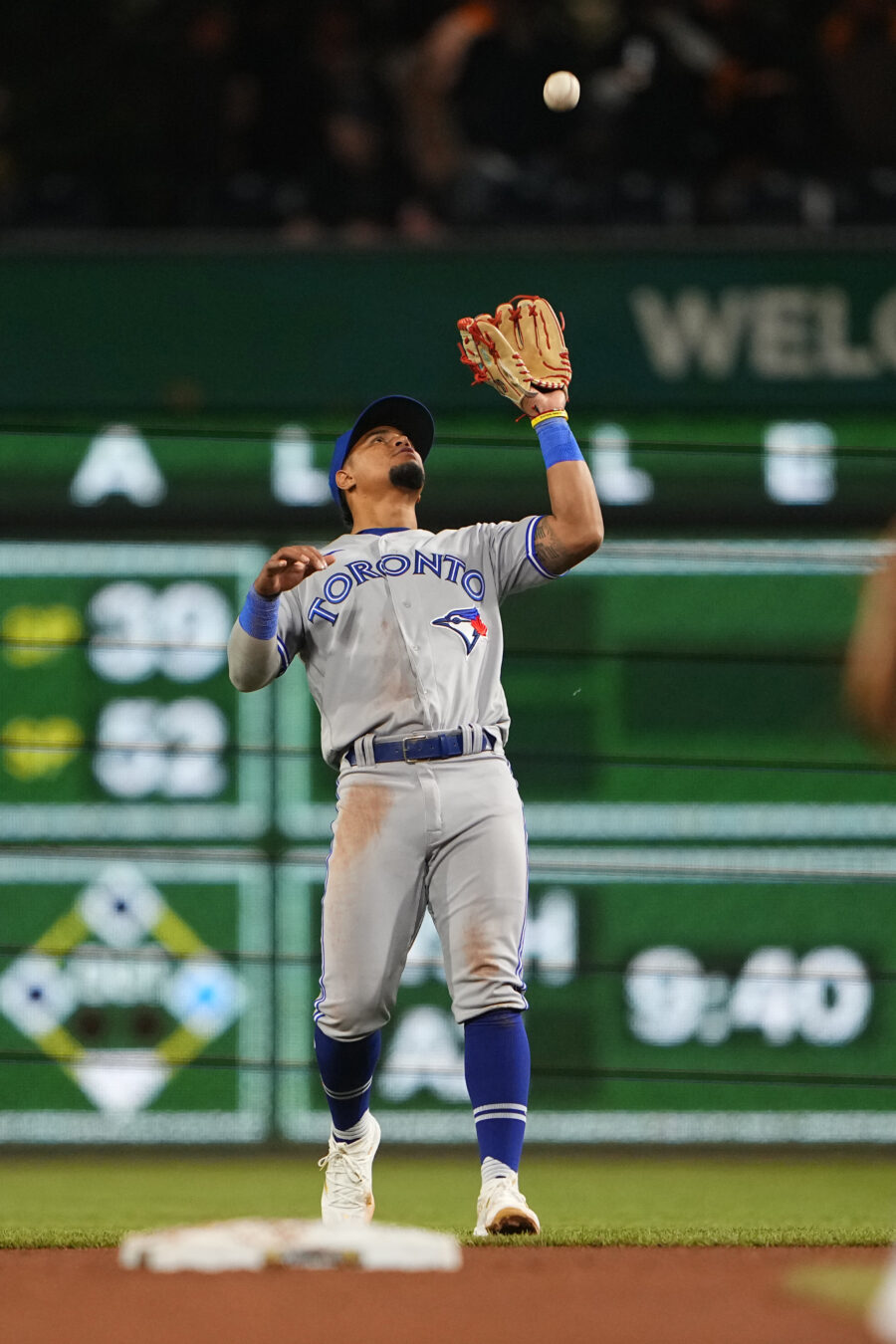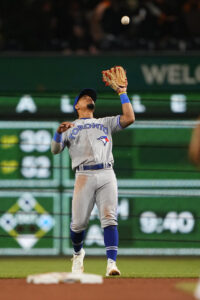 At the very least, Espinal seemed like a solid depth piece but he moved a bit beyond that in the next two seasons, earning fairly regular playing time. In 2021, he was frequently optioned to the minors and also spent close to a month on the injured list due to a hip flexor strain but still got into 92 games. The club had signed Marcus Semien to play second base and bumped Cavan Biggio to third, but Biggio made multiple trips to the IL due to back issues. Espinal filled in admirably with a .311/.376/.405 line, stealing six bases and getting good defensive grades at the hot corner. He finished that year with 1.9 wins above replacement in the eyes of FanGraphs and 2.4 according to Baseball Reference.
Going into 2022, Semien signed with the Rangers and the Jays acquired Matt Chapman to play third, moving the Espinal/Biggio tandem over to second base. Espinal ended up essentially as an everyday player, getting 491 plate appearances in 135 games. His .267/.322/.370 line amounted to a wRC+ of 99 while he also swiped another six bags and continued to be graded very well on defense. He was selected to the All-Star team that summer and eventually tallied 2.3 fWAR and 2.2 bWAR.
Espinal started 2023 slow and just came back from the injured list this evening, but the Jays have to be quite happy with how the trade turned out. They exchanged a 35-year-old role player and impending free agent for a prospect who has become a valuable supporting member of their new competitive window. He has already tallied 4.3 fWAR for his career and 5.0 bWAR and can be retained via arbitration through 2026.
Of course, the Red Sox have no regrets about their end of the deal. Pearce stayed healthy for the remainder of 2018 and went on a tear. He hit seven home runs in 50 games for the Sox down the stretch, slashing .279/.394/.507 for a wRC+ of 143 as Boston went 108-54, their best record in franchise history. They then cruised through the postseason, beating the Yankees 3-1 in the ALDS, the Astros 4-1 in the ALCS and the Dodgers 4-1 in the World Series. Pearce hit four home runs in that postseason run and produced a line of .289/.426/.658. Three of those home runs came in the World Series, including two in the final game, leading to Pearce being named MVP of the series.
The Sox re-signed Pearce for 2019, but he got into just 29 games while dealing with back spasms in what ultimately proved to be his final season. Nonetheless, this looks like a trade that worked out extremely well for both sides. The Sox got a complementary player who caught fire at the right time and helped them win a title. The Jays, meanwhile, weren't in a position to take advantage of that explosion but turned it into a solid piece of their future.