The Dodgers and Guardians swapped veterans at positions of need. Los Angeles announced they've traded starter Noah Syndergaard and cash considerations to Cleveland for infielder/outfielder Amed Rosario. It's reportedly a cash-neutral transaction, indicating L.A. is sending roughly $1.9MM to cover the difference of what remains on the players' respective $13MM and $7.8MM salaries.
Essentially, it's a change of scenery trade between two clubs hoping to balance their rosters for the stretch run. Each of Rosario and Syndergaard will be free agents at season's end. Neither player was a candidate to receive a qualifying offer — Syndergaard is ineligible for the QO having previously received one in his career, while Rosario simply wasn't playing well enough.
Rosario's time in Cleveland wraps up after two and a half seasons. Cleveland acquired the former top prospect from the Mets in the Francisco Lindor blockbuster going into the 2021 campaign. Andrés Giménez has been the best part of that deal for Cleveland, but Rosario has capably held down shortstop for a couple seasons.
The right-handed hitter posted average offensive numbers in each of his first two seasons with the Guardians. He connected on 11 home runs in both years while hitting around .280, though meager walk totals kept his on-base percentage right around league average. Over the two-year stretch, he combined for a .282/.316/.406 line in over 1200 trips to the plate.
Rosario's third season with the Guardians hasn't been as productive. In 94 games, he's hitting .265/.306/.369. That's largely attributable to a frigid start, as he put up a .233/.280/.327 slash through the end of May. Since the calendar flipped to June, he owns a much more impressive .301/.335/.415 line.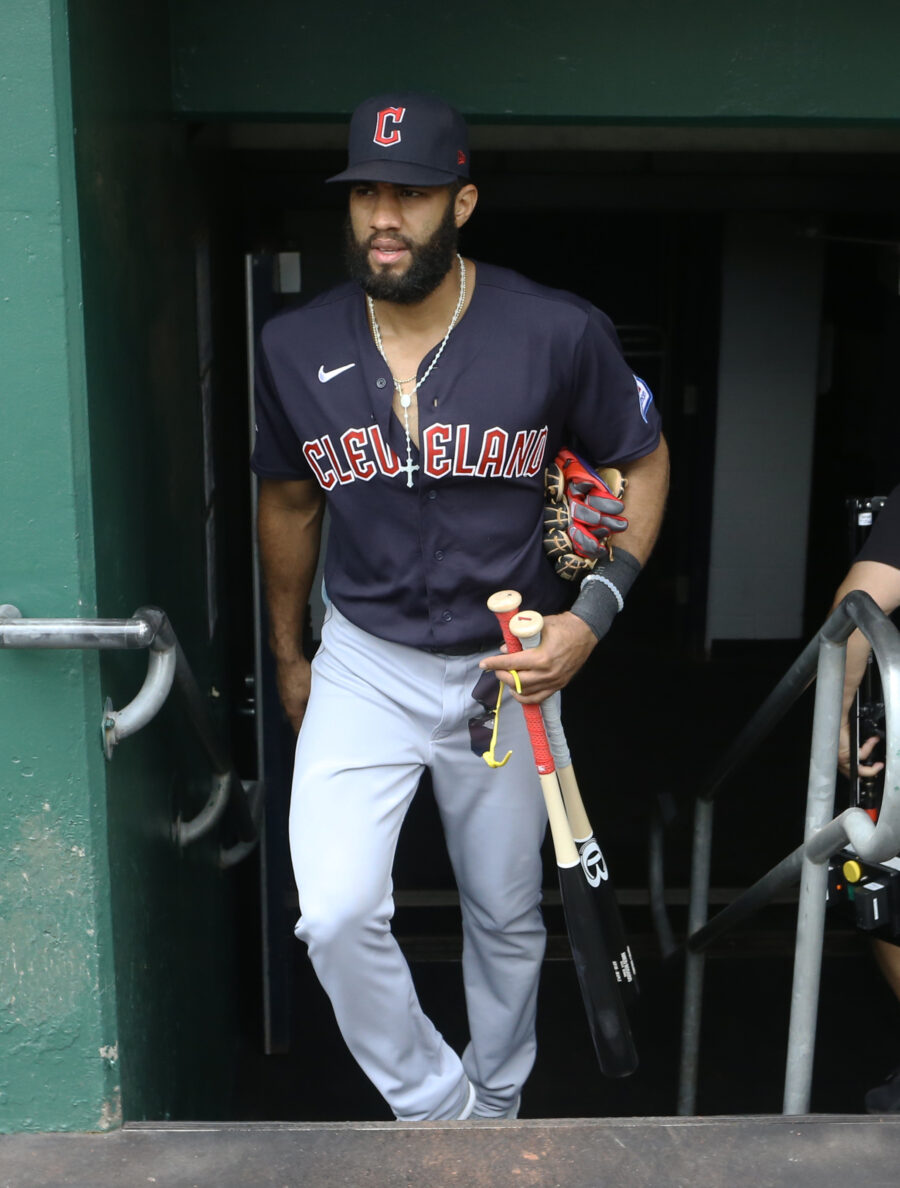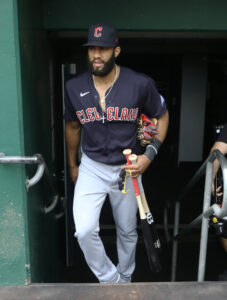 By and large, Rosario's underlying marks align with his career trajectory. His 5.3% walk rate and 18.7% strikeout percentage are right in line with his career averages. His 42.1% hard contact rate and 88.6 MPH average exit velocity are at the higher end of his overall marks. Middling start aside, Rosario seems mostly the same offensive player he's been throughout his time in Cleveland — a high-contact hitter with an aggressive approach and fringe power.
That hasn't been the case on the other side of the ball. Rosario's defensive ratings have cratered this year. Both Defensive Runs Saved and Statcast have rated him as the worst shortstop in the majors, pegging him somewhere between 12 and 15 runs below average. He has committed the sixth-most errors (11) at the position.
Public defensive metrics have generally pegged Rosario as a below-average defender throughout his career. This year's marks are a personal-worst, though, and it seems likely the Dodgers will bounce him around the diamond. Rosario has brief experience in the outfield. He's never played an infield position aside from shortstop, but the majority of shortstop-capable players can kick over to second or third base without issue.
As with Enrique Hernández, whom the Dodgers acquired from the Red Sox last night, Rosario adds a flexible right-handed bat to Dave Roberts' roster. He has an excellent .304/.346/.475 slash in 463 plate appearances against left-handed pitching dating back to the start of 2021. The Dodgers have been clear about their desire to add some balance to a lineup in which incumbent righty-swinging middle infielders Miguel Rojas and Miguel Vargas have underperformed offensively.
Vargas' struggles pushed him back to Triple-A. Rojas remains the favorite for shortstop playing time on the strength of his glove. Rosario offers a bat-first alternative at the position who could cut into the playing time for utility types like Chris Taylor and Yonny Hernández. Adding a couple righty-swinging infielders also enables the Dodgers to use Mookie Betts more frequently in the outfield than at second base against lefty pitching, further limiting David Peralta's and James Outman's exposure to same-handed arms.
Cleveland figures to turn shortstop over to one of a number of younger players in the upper levels of the organization. Tyler Freeman, Gabriel Arias and Brayan Rocchio are all fairly recent highly-regarded prospects who have reached the big leagues. Freeman, who is currently on the MLB roster, might be the first choice thanks to an excellent .329/.468/.482 showing in Triple-A. He's a stellar contact hitter who has experience throughout the infield. He's perhaps better suited for second base, but Giménez could kick across to the left side of the infield.
Arias is also currently on the big league club. He's viewed as a plus defensive option at shortstop but hasn't produced much offense in a multi-positional role. In 162 trips to the plate, the right-handed hitter owns a .179/.290/.300 line while striking out more than 32% of the time. Rocchio is in Triple-A, where he has a solid .295/.385/.419 slash over 83 games.
The Guardians are comfortable enough with that group of youngsters to relinquish Rosario in exchange for a buy-low roll of the dice on Syndergaard. The right-hander hasn't managed to recapture his All-Star form since undergoing Tommy John surgery in advance of the 2020 season. He missed almost all of 2020-21, then returned with a fine but unexceptional 3.94 ERA in 25 appearances between the Angels and Phillies last year.
Los Angeles took a shot on a rebound in free agency. The Dodgers inked Syndergaard to a one-year, $13MM guarantee and installed him into the season-opening rotation. The move didn't pan out, as he had a rather forgettable 12-start stint in Dodger blue. Through 55 1/3 innings, he posted a 7.16 ERA. A blister on his right index finger sent him to the injured list on June 8 and marked the end of his L.A. tenure.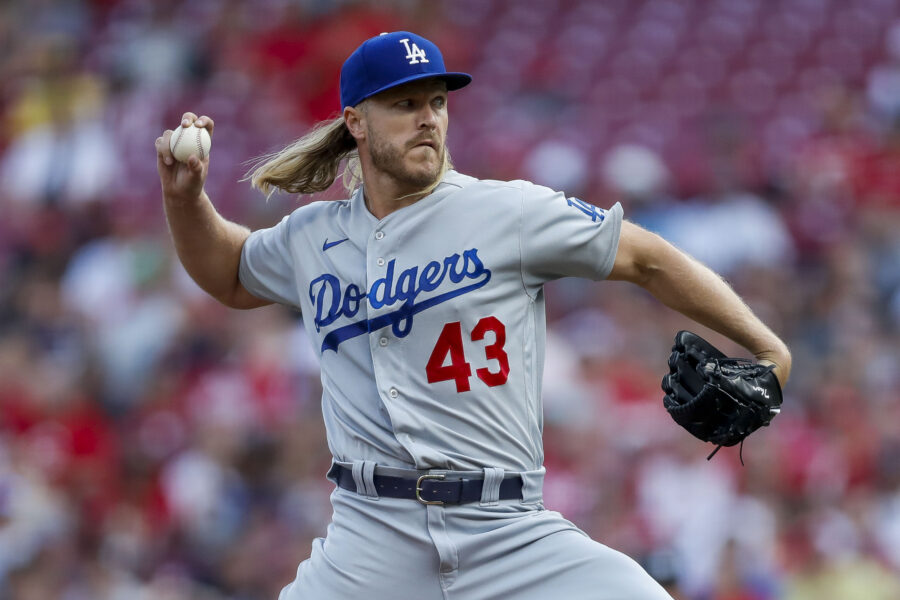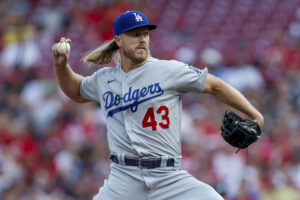 Syndergaard began a minor league rehab stint two weeks ago. He's made a couple Triple-A appearances, reaching 77 pitches in a start last Friday. It stands to reason he'll be able to make a return to a big league rotation in the near future.
A few months ago, the notion of the Guardians trading for a short-term rotation upgrade would've seemed far-fetched. Cleveland has been hit hard by injuries, though, losing each of Shane Bieber, Triston McKenzie and Cal Quantrill to extended issues. That leaves Aaron Civale and the rookie trio of Gavin Williams, Logan Allen and Tanner Bibee starting games for now.
The Guardians become the latest team hoping to get Syndergaard back on track. He still boasts excellent control, walking fewer than 4% of opposing hitters. Yet the high-octane arsenal that earned him the 'Thor' moniker at his peak has dwindled. Syndergaard's fastball is averaging 92.6 MPH this season, nowhere near the upper-90s of his pre-surgery days. His cutter isn't missing bats the way his slider once had. Syndergaard has punched out only 15.4% of opposing hitters, a career-low mark that's more than six percentage points below league average for starters.
The Dodgers hold a 3 1/2 game lead over the Giants in the NL West. Cleveland sits two games behind the Twins in the AL Central. There are presumably more moves on the horizon for both, but they'll each roll the dice on a veteran having a down year in hopes of getting a spark for the final couple months.
Jeff Passan and Jesse Rogers of ESPN first reported the Dodgers were nearing a deal for Rosario. Ken Rosenthal of the Athletic confirmed a Rosario trade was in place, pending medical reviews. Pat Ragazzo of Sports Illustrated reported the Guardians were receiving Syndergaard in return. Jon Heyman of the New York Post was first to report the Dodgers were including cash, which Zack Meisel of the Athletic specified made the deal a wash financially.
Images courtesy of USA Today Sports.