The Marlins and Twins have swapped right-handed relievers, with Dylan Floro heading to the Twins and Jorge López going to the Marlins, per an announcement from the Twins. Craig Mish of the Miami Herald reported the deal prior to the official announcement.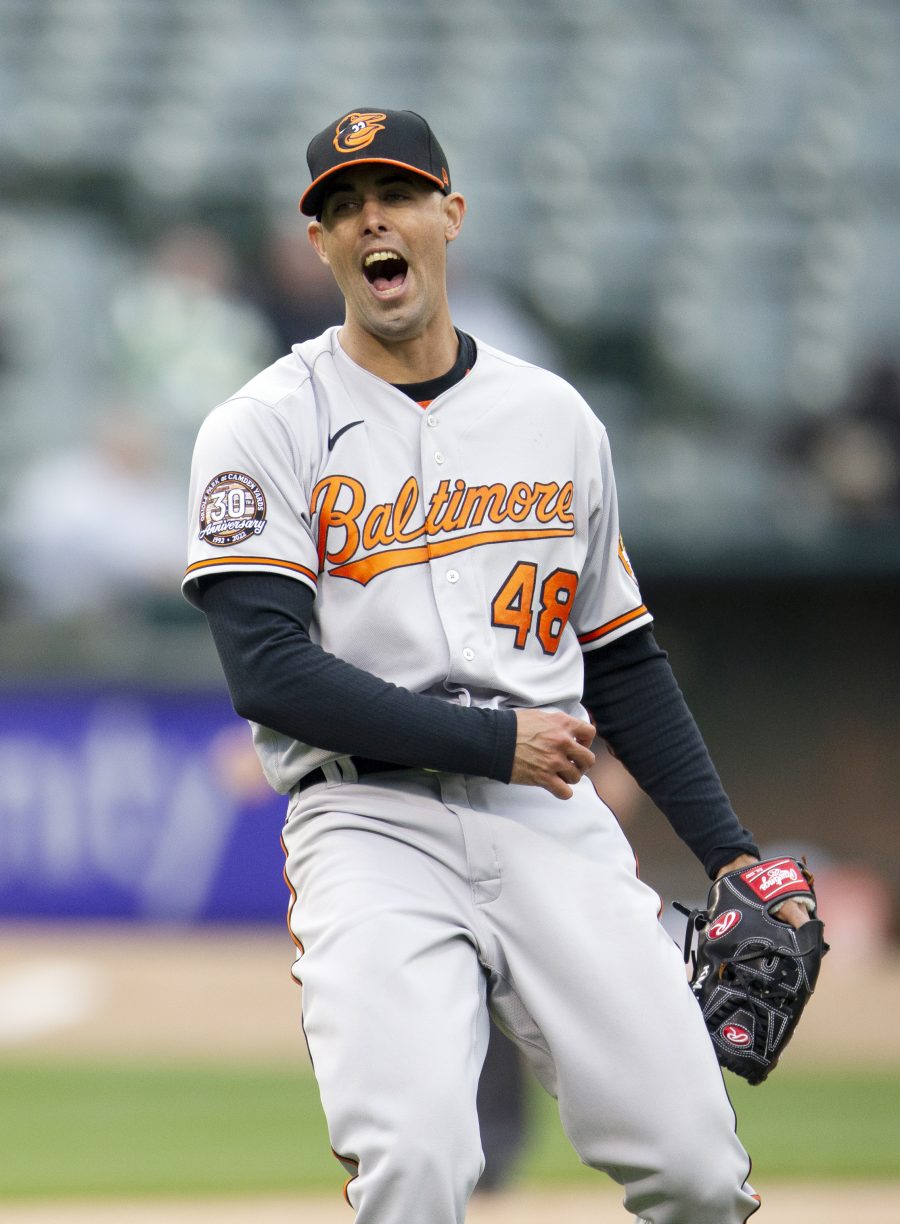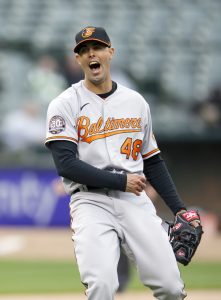 This appears to be something of a "change of scenery" deal on each end, as both pitchers are having poor results this year compared to their previous bodies of work. López, 30, had been a fairly mediocre starter for many years but thrived in a move to the bullpen with the Orioles last year. He tossed 48 1/3 innings with a 1.68 earned run average, striking out 27.6% of opponents while walking 8.7% and getting grounders on 60% of balls in play.
The O's still had two and a half years of club control over López at last year's deadline but decided to sell high, flipping him to the Twins for four young pitchers. That was a questionable move at the time from Baltimore's perspective since they were above .500 and flirting with contention, yet traded away one of their most effective relievers. But in retrospect, it looks like a big win for the Orioles since one of the four pitchers they got back was Yennier Cano, who's having a breakout season with a 1.82 ERA through 44 appearances this year.
López, meanwhile, has not been able to maintain his own Baltimore breakout. After the deal last year, he had a 4.37 ERA for the Twins, with all of his peripherals moving in the wrong direction. Things have gotten even worse here in 2023, as has a 5.09 ERA through 35 1/3 innings. His 7.1% walk rate is fine and his 48.6% grounder rate is still solid, but he's only getting strikeouts at a 17.4% rate. The long ball has also become a problem, as he's let seven go over the fence already this season after just four last year.
He can still be retained via arbitration for another season but it seems the Twins didn't have much faith in getting him back on track, as they've now swapped him for another struggling reliever, but one who is an impending free agent.
Floro, 32, had a 3.15 career ERA coming into this year, working exclusively as a reliever for the Rays, Cubs, Reds, Dodgers and Marlins. In 277 1/3 innings prior to this year, he struck out 21.2% of opponents, walked 7.5% and kept the ball on the ground at a 51.1% clip. That even included some high-leverage work, as he notched double-digit saves with the Fish in each of the past two seasons.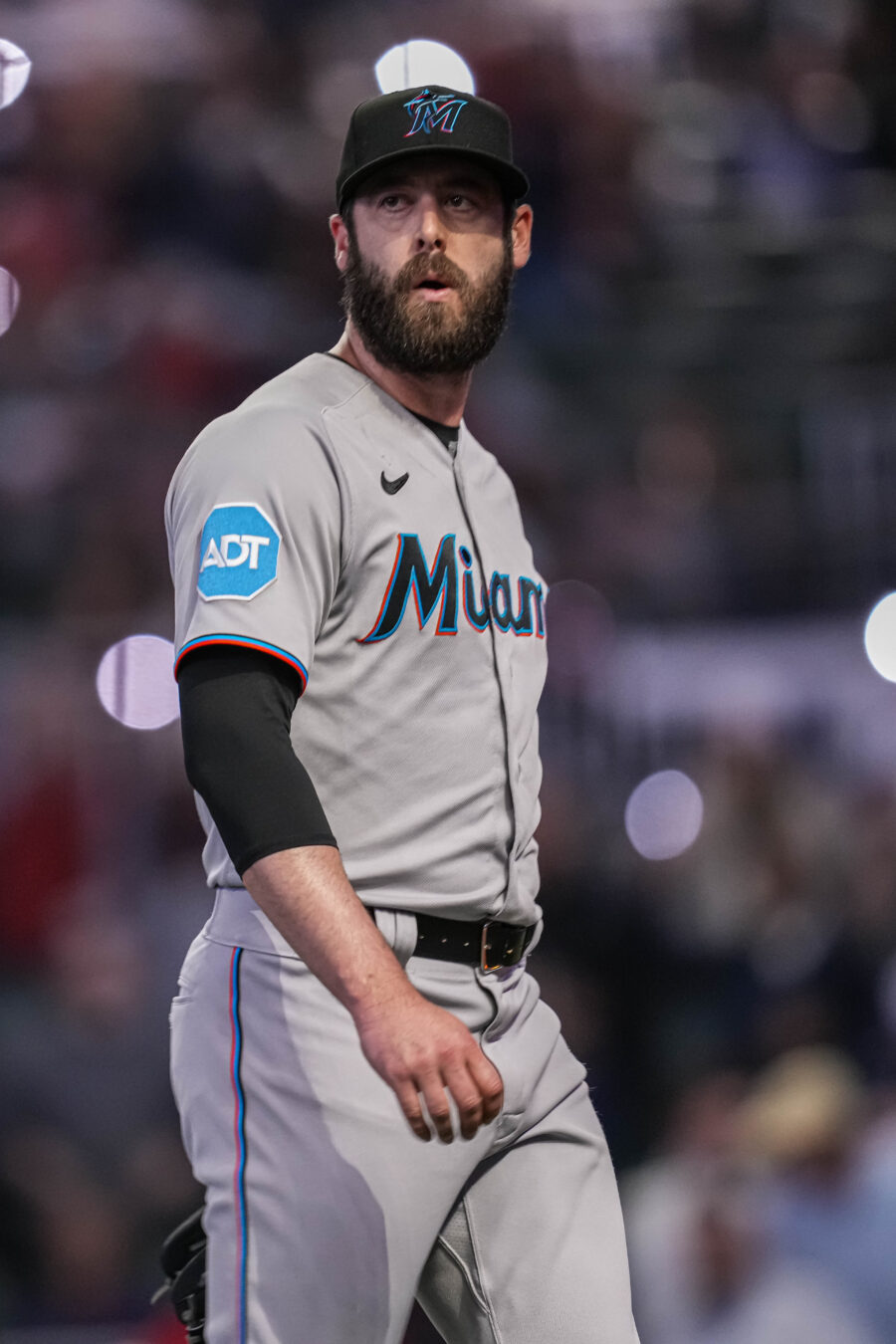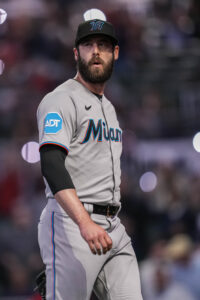 The results haven't been as good here in 2023, as his ERA has jumped up to 4.54. It's possible there's some bad luck to blame, as his peripherals are actually better than his career marks. He's striking out 24% of hitters, walking just 6.4% and keeping the ball in the dirt 55.1% of the time. His 2.78 FIP and 3.15 SIERA suggest he's actually been pretty close to the pitcher he's always been, with a .397 batting average on balls in play and 62.9% strand rate pushing some extra runs across this year.
Both clubs are contenders this year. The Twins 54-50 and currently hold a two-game lead over the Guardians in the AL Central. The Marlins, meanwhile, are 55-48 and half a game back in the NL Wild Card race. It seems each club feels they can get more out of their new pitcher than they were getting from the old one.
Financially, there's not a huge difference between the two, though López has an extra year of control. Floro is making $3.9MM this year and is slated for the open market in a few months. López is making $3.525MM and can be retained via arbitration for next year.
It's been speculated by many observers that this year's trade deadline might be unique, with the expanded playoffs and some tight divisional races making few clearcut sellers. It's been suggested that this summer might see more "baseball trades" wherein two contenders swap win-now pieces. This appears to be one such example, with each club relinquishing a struggling reliever in order to take a shot on a different one.
Images courtesy of USA Today Sports.