4:00pm: The Brewers have now officially announced the deal.
2:06pm: The Brewers and Pirates are in agreement on an intra-division trade that'll send first baseman Carlos Santana from Pittsburgh to Milwaukee, reports Jason Mackey of the Pittsburgh Post-Gazette (Twitter link). Minor league infielder Jhonny Severino is headed back to the Pirates in the deal.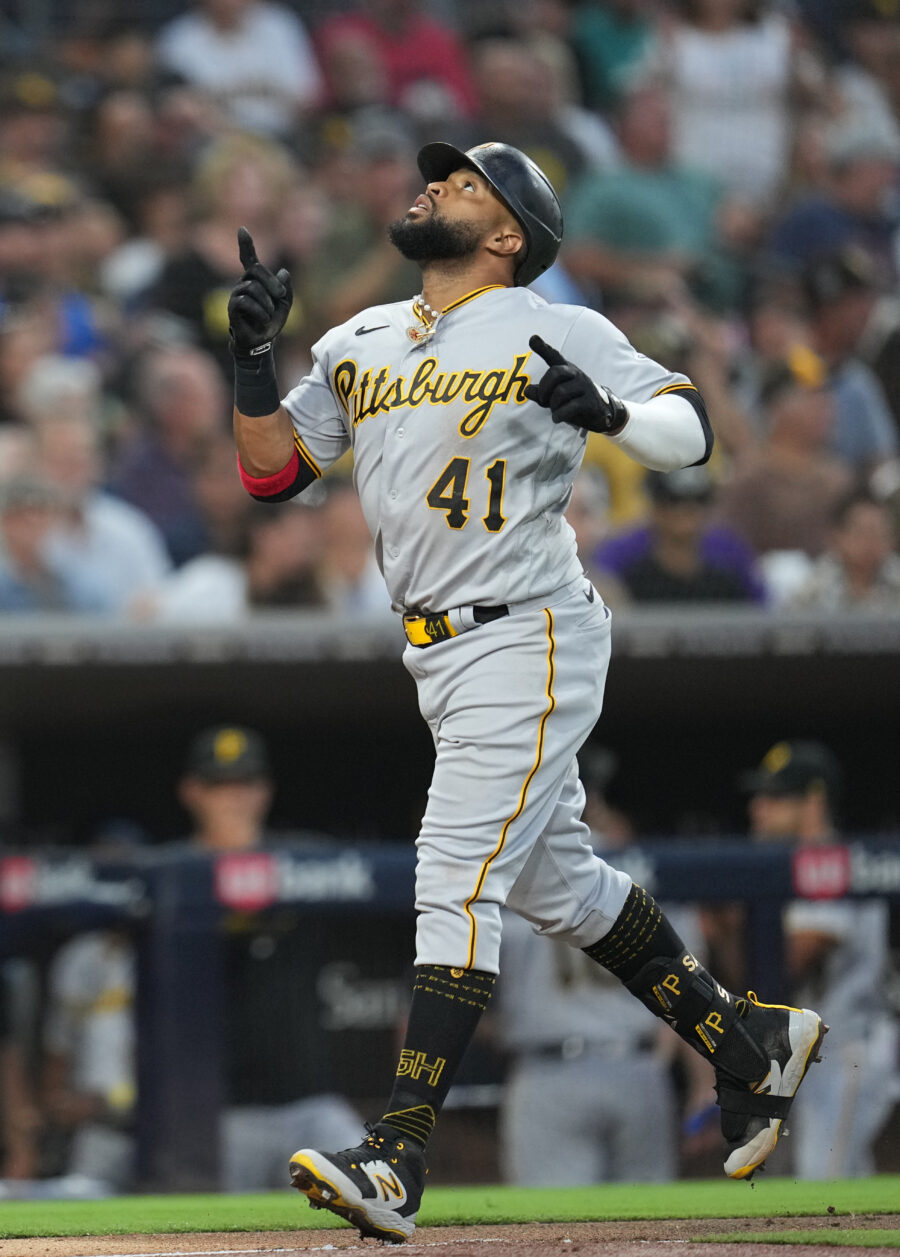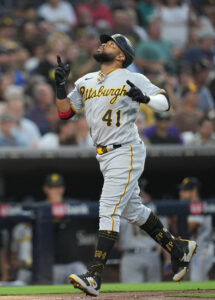 Santana, 37, signed a one-year deal worth a guaranteed $6.725MM in Pittsburgh over the offseason. He's still owed about $2.42MM of that sum between now and season's end. Milwaukee has a need at first base with Rowdy Tellez on the injured list, and the veteran Santana has outplayed Tellez this season anyhow.
In 393 trips to the plate, the switch-hitting Santana is batting .235/.321/.412 with a dozen homers, 25 doubles and six stolen bases. He's been almost exactly league average at the plate (99 wRC+), whereas Tellez has struggled to a .213/.285/.388 batting line in 288 trips to the plate. Santana is also one of the game's top defensive first baseman; despite the fact that he's never won a Gold Glove, he's amassed 17 career Defensive Runs Saved and 20 Outs Above Average at first base — including respective marks of plus-6 and plus-2 in 2023. Tellez has graded below average (-1 DRS, -3 OAA).
Santana has been particularly productive at the plate as the season has shifted to summer. Dating back to June 1, he's hitting .244/.319/.470 with nine of his 12 homers and 11 of his 25 doubles. He's sporting a characteristically strong walk rate (11.5%) against a lower-than-average strikeout rate (17.6%) and has nearly identical platoon splits on the season. Brewers general manager Matt Arnold spoke this week about not wanting to subtract from the team's defense in order to improve the lineup, and acquiring Santana gives the Crew a solid bat and improved defense at one of their weakest positions this season.
In Tellez's absence, Milwaukee has been deploying utilityman Owen Miller at first base. The right-handed-hitting Miller has performed reasonably well, batting .266/.305/.378 with above-average defense at multiple positions. The acquisition of Santana will allow him to revert to a multi-position role, slotting in at second and third base in addition to occasional time around the outfield.
In return for the final few months of Santana's 2023 season, the Pirates will acquire the 18-year-old Severino — one of Milwaukee's top signings during the 2021-22 international free agency period. Severino has played in parts of two minor league seasons since signing, turning in a combined .264/.324/.432 batting line with seven homers, 13 doubles, a pair of triples and 15 stolen bases. He's walked at a six percent clip in his young professional career and fanned in 26% of his plate appearances — most of which have come against older and more advanced competition. He opened the 2023 season with the Brewers' affiliate in the Arizona Complex League, where he's about two years younger than the average player.
Both Baseball America and MLB.com ranked Severino among the top 30 prospects in the 2021-22 international class, and the Brewers accordingly paid him a $1.23MM bonus at the time of his signing. BA's Ben Badler touted the switch-hitting Severino as an offensive-minded infielder who'd likely end up moving off shortstop but has plus raw power from both sides of the dish and an advanced hit tool as a right-handed bat. MLB.com's report on him noted his above-average arm strength and strong frame, all of which could point to a third base profile. Of course, as a teenager who's just now getting going in Rookie ball, Severino is years away from having any sort of impact at the MLB level. He'll add some power potential to the lower tiers of the Pirates' farm system.
With Santana now in Milwaukee, the Bucs figure to give Ji-Man Choi and/or Connor Joe increased reps at first base — although both Choi and Joe themselves are trade candidates. Should the Pirates move one or both players, it'd open more opportunity for the Pirates to get top catching prospects Endy Rodriguez and Henry Davis into the lineup on the same day. They could also conceivably take another look at former Yankee Miguel Andujar, whom they've twice passed through waivers since acquiring him. Andujar isn't currently on the 40-man roster but has obliterated Triple-A pitching, slashing .343/.405/.545 in 333 plate appearances. He can be controlled another two years if he's added back to the roster.