Shortly before the start of last offseason, the Braves checked off a key part of their winter checklist. Atlanta agreed to preemptively exercise a $20MM option on Charlie Morton at the end of September. In exchange, the veteran righty gave the club a matching option for the '24 campaign.
It was a fairly typical move for an organization that has both been very aggressive on doling out in-season extensions and adept at securing future option years. At the same time, the decision was met with a fair bit of skepticism from a chunk of the fanbase (as evidenced by the comment section on MLBTR's post). It was a relatively lofty salary — albeit on just a one-year commitment — for a pitcher who carried a 4.29 ERA during his age-38 campaign at the time of signing.
The Braves bet on Morton's more impressive peripherals and sustained mid-90s velocity in projecting his ERA to improve this year. They've been proven right in that evaluation, as the 16-year veteran is turning in one of the better seasons of his career. Morton carries a 3.37 ERA across 141 2/3 innings over 25 starts. He's averaging 5 2/3 frames per appearance, a bit better than last season, and is on his way to a fifth sub-4.00 showing in the seven years since his late-career breakout for the 2017 Astros.
Morton has been particularly good of late. In 10 starts dating back to the beginning of July, he owns a 2.70 ERA across 56 2/3 innings. He's reeled off three straight scoreless outings in his last trio of appearances, fanning 25 hitters in the process. Those starts have admittedly come against the plummeting New York offenses, but it's still a promising sign for Atlanta as they set their pitching staff for October.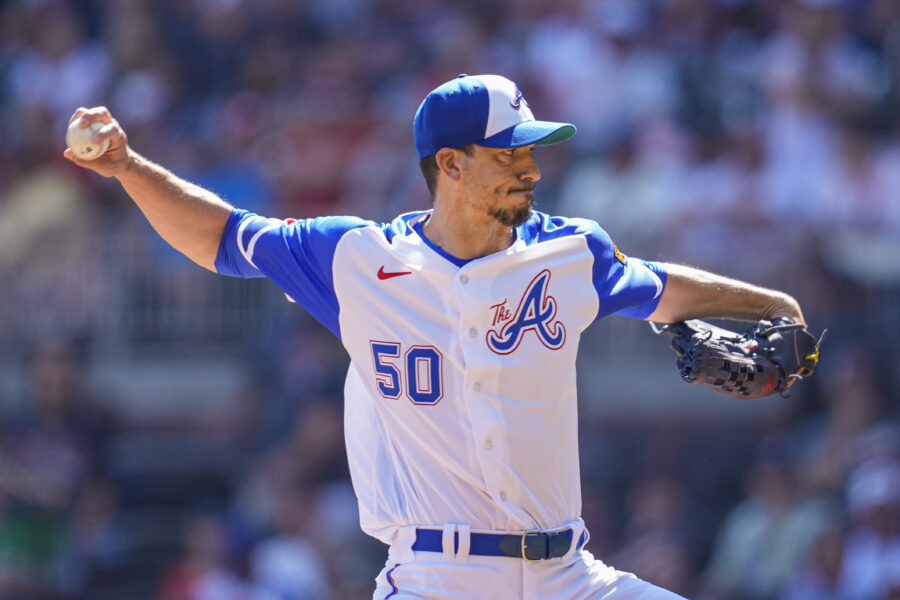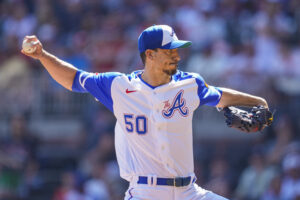 On the whole, the two-time All-Star has performed as the front office had envisioned. His strikeout rate has taken a slight step back, dipping from 28.2% a season ago to 25.5% this year. That's still a couple points above the 22.1% league mark for starting pitchers. Morton has compensated for the slight dip in punchouts with a few more grounders.
His repertoire looks as strong as it had been. Morton's 94.9 MPH average four-seam fastball speed exactly matches last year's mark. His curveball velocity is up a tick. He's getting whiffs on both those offerings at a similar clip as he did in 2022. Morton's overall swinging-strike rate is trending to land between 12% and 13% for a fifth consecutive season.
The only quibble with his performance has been spotty command. The righty has battled walks intermittently throughout his career, particularly since finding the velocity surge that has enabled his productive second act as a power pitcher. He's walking just under 11% of opposing hitters this year, which would be his highest full-season rate since his 2008 rookie campaign. No National League pitcher has plunked more batters than Morton, who has hit 10 opponents. That's a decent amount of free passes, but he hasn't had any issue working around those extra baserunners thanks to his strikeouts and general lack of authoritative contact allowed.
Keeping Morton has taken on extra importance for an Atlanta team that has needed to tap into its rotation depth more than it did a year ago. The Braves had nine players log at least 10 innings out of the rotation in 2022; they're already at 12 such arms this season. Extended absences for Max Fried and Kyle Wright have left the Braves rotating a number of players through the two spots not locked down by Spencer Strider, Morton and Bryce Elder. Fried is back and Wright is on a minor league rehab stint, so things are trending up with a month to go before the postseason, but Morton's durability was key for Atlanta in building their essentially insurmountable NL East lead.
As the season winds down, president of baseball operations Alex Anthopoulos and his front office are faced with an identical decision on Morton as they had last summer: whether to bring him back for another season at $20MM. There's a strong case for them doing so. If the Braves (correctly) felt Morton would live up to that sum last September, they could make a similar calculation this time around. His stuff looks the same and he's been better at keeping runs off the board. Even with a few more walks, it's easy to argue Morton is a comparable or better pitcher than he was at this time a year ago.
His age is a relevant factor for any contract questions. Morton turns 40 next offseason. At some point, as happens to almost every player, his performance will fall off. There's nothing beyond the general risk of any 40-year-old pitcher to suggest Morton is nearing a cliff, though. If he decides to suit up for a 17th season, he'd enter next year again looking like a quality mid-rotation arm.
Atlanta has control over every starting pitcher on the roster. Fried and Wright are eligible for arbitration. Strider is already signed through 2028 (plus a 2029 option) under last year's extension, while Elder and their host of younger rotation options (AJ Smith-Shawver, Jared Shuster, Dylan Dodd) are in their pre-arbitration seasons. Roster Resource projects the club's 2024 guaranteed commitments around $133MM, roughly $70MM south of this year's franchise-record Opening Day payroll. Exercising Morton's option would bring them to approximately $153MM, while an arbitration class including Fried, Wright and A.J. Minter tacks on something in the $25-30MM range. Exercising Morton's option and a $9MM option for Eddie Rosario — which could be a borderline call — would leave the Braves within $20MM of this year's payroll entering the offseason.
Of course, they'd also virtually be retaining the entirety of what looks to be the best team in the majors. The Braves did almost nothing in free agency last winter and have excelled regardless thanks to their incredible internal core and the Sean Murphy trade acquisition (and subsequent six-year extension). The organization could be content with a similar approach during the upcoming winter.
Assuming Morton wants to continue playing, will the Braves bring him back at another $20MM price point?
(poll link for app users)
Image courtesy of USA Today Sports.