The Padres acquired reliever Scott Barlow from the Royals for prospects Jesus Rios and Henry Williams, according to a team announcement.  The Friars also designated infielder Brandon Dixon for assignment to clear a spot for Barlow.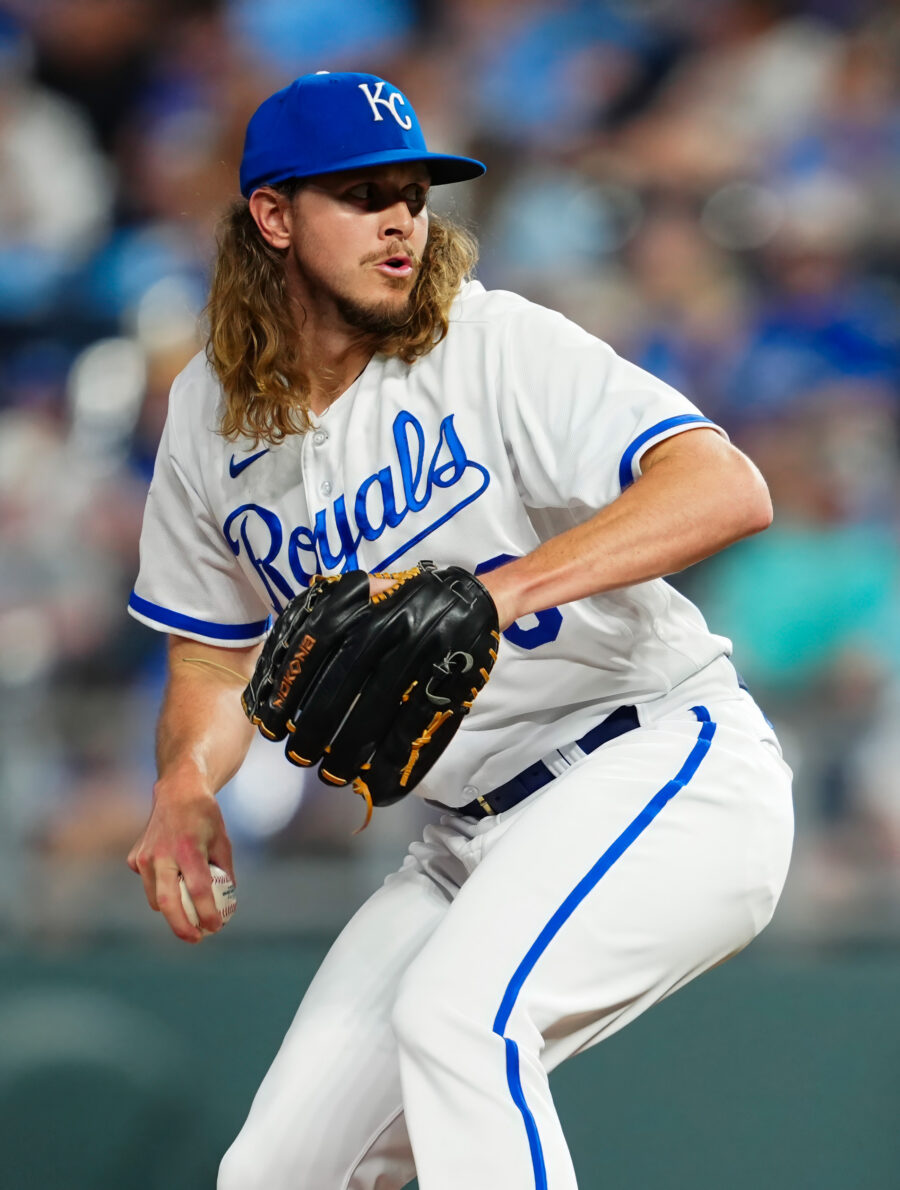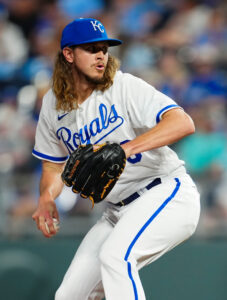 Barlow, 30, owns a 5.35 ERA, 26.7 K%, 12.5 BB%, and 45.2% groundball rate this year in 38 2/3 innings.  He's saved 13 games for the Royals along the way.
The Dodgers drafted Barlow in the sixth round out of high school back in 2011.  He signed a split free agent contract with the Royals way back in December 2017.  Barlow started to find his footing in the Royals' bullpen in the shortened 2020 season, working his way into a closer role the following year.
Barlow has had a couple of trips through arbitration, and decent save totals have led to a $5.3MM salary this year.  Barlow competed with Aroldis Chapman for the Royals' late-inning work earlier this summer, though Chapman was traded to the Rangers in late June.
Since June 10th, Barlow has an 8.04 ERA, 17.0 K%, and 13.4 BB% in 15 2/3 innings, causing him to fall out of favor with manager Matt Quatraro.  Carlos Hernandez and others have leapfrogged Barlow on the depth chart, and now he'll get a chance for a fresh start in San Diego.  Barlow can be controlled for 2024 through the arbitration process, but he'll have to bounce back for the Padres to get tendered a contract.
Josh Hader continues to pitch well atop the Padres' bullpen, and Robert Suarez made his season debut on July 21st after recovering from an elbow injury.  Nick Martinez and Steven Wilson have been key pieces as well.
Barlow is an aggressive pickup for a Padres team that enters play tonight five games out of the wild card.  The club entered the day with an estimated luxury tax payroll above $280MM, meaning they are in the 95% tax bracket.  FanGraphs still gives the Padres playoff odds of about 35%, and they also added Garrett Cooper, Rich Hill, and Ji Man Choi today.  Padres GM A.J. Preller chose to supplement his club with veterans, rather than cash in impending free agents such as Blake Snell and Hader.
As for the Royals' return, Williams is a 21-year-old righty starting pitcher who was drafted in the third round out of Duke last year and signed for an above-slot $800K while rehabbing from Tommy John surgery.  The 6'5″ starter has struggled thus far in 12 Low-A ball starts, but before the season he was seen as a 45 or 50 grade prospect with a three-pitch mix and mid-rotation upside.
Rios, 21, has worked as a reliever this year in the rookie-level Dominican Summer League.  He's posted a 6.38 ERA in 18 1/3 innings.
Dixon, 31, saw most of his big league time with the Reds and Tigers in 2018-19.  He spent 2021 with the Rakuten Golden Eagles and returned stateside on a minor league deal with the Padres.  He's been up and down from the Major League club this year, picking up 86 plate appearances in 33 games.
Mark Feinsand was first to report the Padres' acquisition of Barlow.