The Reds have claimed outfielder Harrison Bader off waivers from the Yankees, reports Jeff Passan of ESPN. The Reds also claimed outfielder Hunter Renfroe from the Angels, per Jesse Rogers of ESPN. By joining the Reds prior to September 1, each will be eligible to participate in the postseason if the club eventually makes it.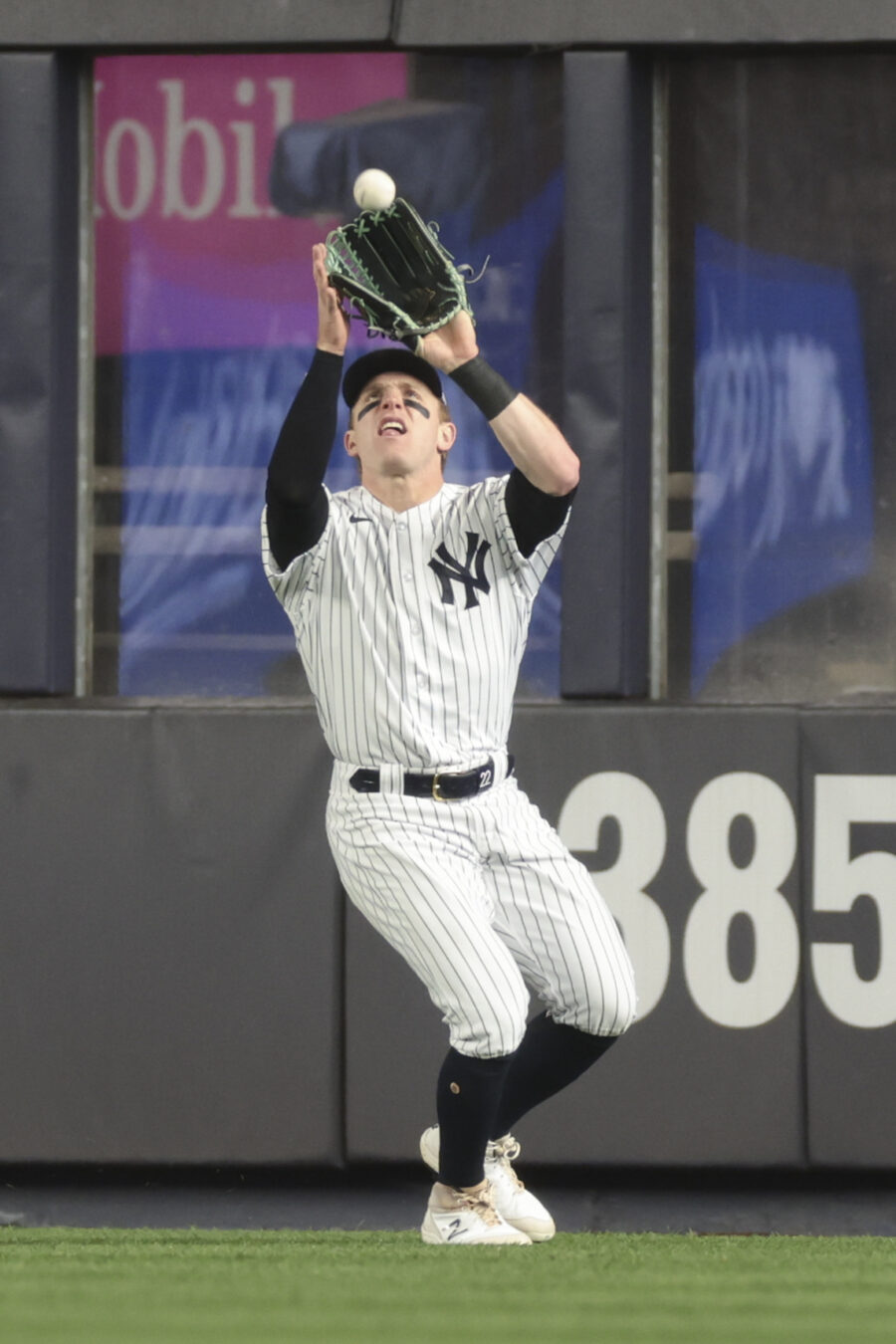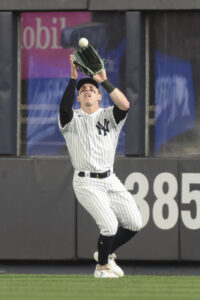 Bader, 29, and Renfroe, 31, were two of several veteran players placed on waivers this week. There were many clubs who were still hovering around contention at the trade deadline but slipped back in the standings in the month of August. But the opportunity to trade impending free agents for any kind of return had passed by, leaving them little recourse but to place those players on waivers. By doing so, they could perhaps at least save themselves some money since the claiming team takes on the remainder of the contract, while allowing the player to move somewhere with a chance to contend and perhaps make the playoffs.
Both Bader and Renfroe will do just that, jumping from their respective clubs to the Reds, who have emerged from their rebuild in amazing fashion this year. Several rookies have been called up and have been able to hit the ground running, allowing the club to currently find themselves just one game out of a National League Wild Card spot with a record of 69-66. They will now add a couple of veteran players into the mix for their stretch run, for nothing but a financial cost.
Bader has long been an excellent fielder in center, starting with the Cardinals and continuing with the Yankees after a trade last year. In 621 career games, he's tallied 53 Defensive Runs Saved, 67 Outs Above Average and a grade of 46.7 from Ultimate Zone Rating. Injuries have been an ongoing issue, however, with Bader only twice playing in more than 103 games in a season. Those instances were back in 2018 and 2019, with multiple IL trips in the seasons since.
At the plate, he's been less impressive than in the field, usually hovering around league average. His career batting line is .244/.312/.399, which translates to a wRC+ of 93, but he's hitting just .240/.278/.365 this year for a 76 wRC+. But his speed has allowed him to steal 74 bases in his career, including 17 already this season.
Renfroe is effectively the inverse to Bader, as his bat his generally his best trait, with his speed and defense considered subpar. Though his offense is his standout trait, he's inconsistent in that regard, with his production oscillating between either side of league average. Over 2021 and 2022, he hit 60 home runs and produced a batting line of .257/.315/.496, amounting to a wRC+ of 118. But this year, he's down a bit to .242/.304/.434 and a 98 wRC+.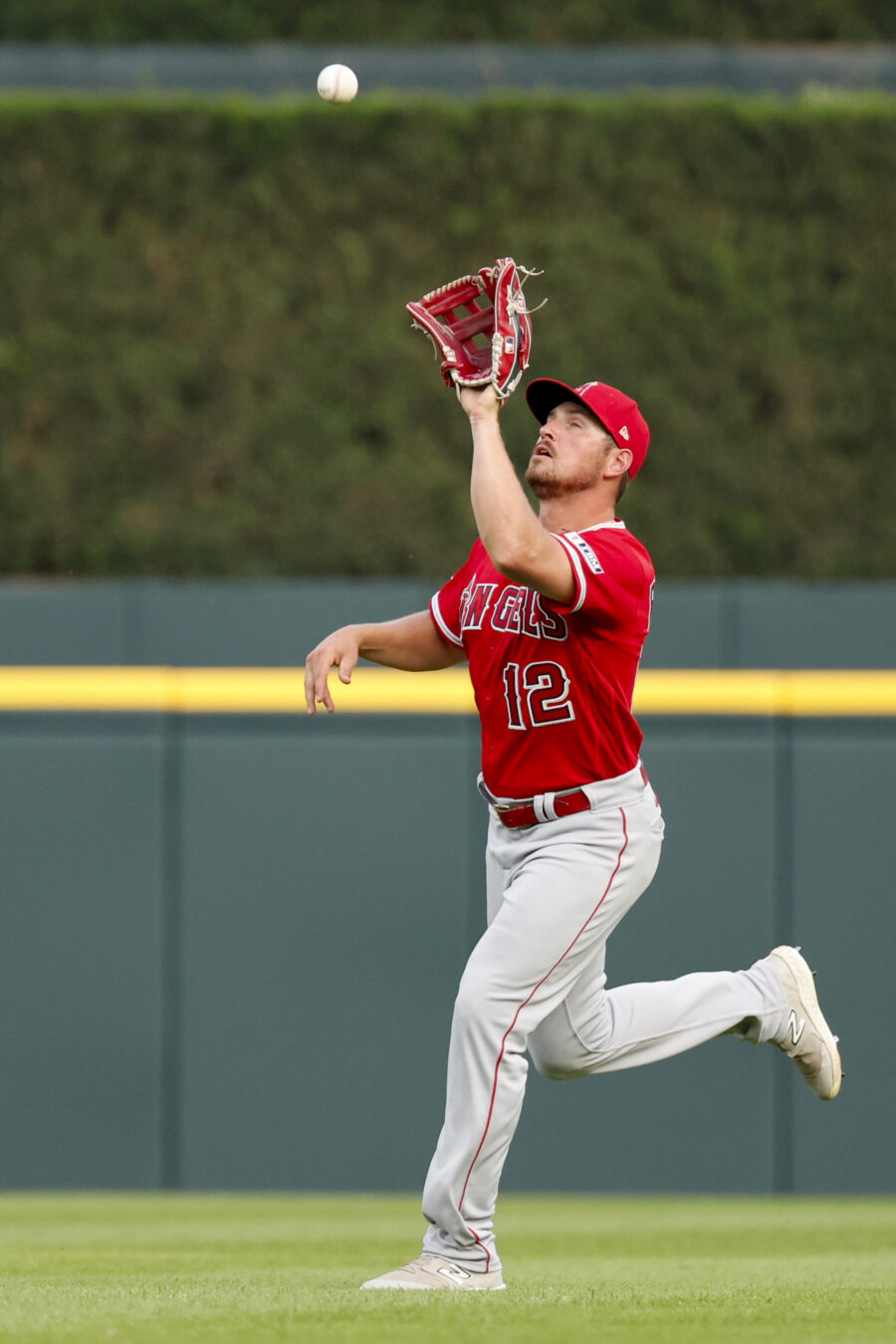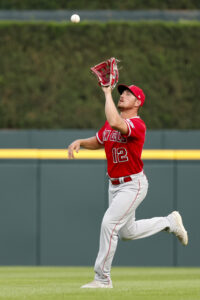 Despite each player's value, the Yankees and Angels fell back in the standings in August and gave up on their hopes of contending. Both of these players are impending free agents and neither would warrant a qualifying offer at season's end, so their respective clubs placed them on waivers in the hopes that another team would put in a claim and take the remainder of the contract off their hands.
The waiver priority order is the reverse of the standings, with the worst clubs having first dibs. But non-contending clubs would have no incentive for claiming these players, so they have naturally skipped to a contender. In this case, some other fringe contenders like the Guardians and Marlins passed on Bader and Renfroe, though the Reds benefited by being in the playoff race but with a worse record than some of the clubs they are battling.
By adding Renfroe and Bader into the mix, the Reds have further crowded their outfield picture. In recent days, they have had TJ Friedl in center, with Will Benson and Nick Senzel getting regular work in the corners, backed up by Stuart Fairchild and TJ Hopkins. There's also Jake Fraley, who is on the injured list but currently on a rehab assignment. Spencer Steer has been covering second base with Matt McLain on the IL but could end up back in the outfield if McLain returns.
There's a lot of moving parts there but the Reds will likely figure out a way to make it work. Senzel is hitting just .219/.289/.371 this year and could be bumped from the regular lineup by Renfroe. Friedl was hitting .313/.379/.486 through June but has slumped to a line of .221/.278/.352 since the calendar flipped to July, perhaps leading to Bader taking some of his playing time. There's also the designated hitter slot, which has been used by Nick Martini of late. He's been red hot but in a small sample of just nine games.
However it plays out, the Reds are taking on some money to try to push themselves into the postseason. Bader is making $4.7MM this year with around $783K left to be paid out, while Renfroe has about $1.98MM left on his $11.9MM salary. That leaves the Reds taking on close to $2.76MM in these moves, though the savings for the other clubs will be greater.
The Yankees are set to pay the luxury tax for a second straight year and have been hovering around the fourth CBT tier. That means they will be paying a 75% tax on any spending over the $273MM line and a 90% tax on any spending over the $293MM line. By having Bader claimed on waivers, they will save the remainder of his contract and also reduce their tax bill.
For the Angels, they were narrowly over the lowest CBT threshold and may be able to duck below. In addition to the Reds claiming Renfroe, the Guardians claimed Lucas Giolito, Matt Moore and Reynaldo López while the Mariners claimed Dominic Leone. In addition to the straightforward cost savings, those claims could potentially push them out of payor status, though that won't be officially known until the offseason. If they did successfully avoid the tax, that would impact the draft pick they receive in the event Shohei Ohtani signs elsewhere after rejecting a qualifying offer. A team that pays the luxury tax sees their compensatory draft pick moved back from just before the third round to just after the fourth, moving from around pick 75-80 to around 140. There are also compounding penalties for repeat payors, meaning that getting below the line here in 2023 could have impacts for the Halos into the future as well.
Images courtesy of USA Today Sports.