In a swift retooling of the pitching staff, the Guardians have claimed right-handers Lucas Giolito and Reynaldo Lopez and lefty Matt Moore off waivers from the Angels, Jeff Passan and Kiley McDaniel of ESPN report. It's a sudden, jarring final push to salvage a postseason appearance by Cleveland — one that would have seemed impossible just 72 hours ago.
The Angels' decision to place roughly a quarter of their roster on waivers — Hunter Renfroe, Randal Grichuk and Dominic Leone all hit waivers on Tuesday as well — stunned the industry, though the rationale behind it is at least sound. The Angels aggressively pushed for a postseason berth at the deadline, acquiring Giolito, Lopez, Grichuk and C.J. Cron, but have since lost two-thirds of their games and fallen from postseason contention in a stacked AL West. (Somewhat amusingly, their 64-70 record is the same as the Guardians, though the AL Central is the sport's weakest division.)
That slate of trades pushed the Halos over the luxury tax threshold, which would reduce their draft compensation in the event that Shohei Ohtani signs elsewhere after rejecting a qualifying offer. They'd also face steeper penalties in 2024 in the event that they exceeded the tax barrier next year. But, by waiving this slate of players and seeing each of Giolito, Lopez, Moore, Renfroe (Reds) and Leone (Mariners) all come off the books, the Angels will duck back under the tax threshold. Their theoretical comp pick for Ohtani's departure would come prior to the third round of the draft rather than between the fourth and fifth rounds. They also won't face any escalating penalties in the event that they wind up as a luxury tax payor next season.
It's a bad look for MLB to see such a brazenly non-competitive move by a team that just four weeks ago energized its fanbase and clubhouse with a bold win-now push. At the same time, the Angels can't really be faulted for the decision at this juncture, given the manner in which things have played out. They're merely taking advantage of the rules that have been collectively bargained between the league and the Players Association. None of the players they waived would've been eligible or considered for a qualifying offer anyhow, so there's quite literally no incentive for the Angels to hold onto them and strong incentive for them to engage in this tactic now that their playoff hopes are all but mathematically dashed.
While Major League Baseball perhaps ought to look into ways to prevent mass roster purges of this nature in future Augusts, there's little to be done about it now — and the Guardians stand to benefit. Cleveland has spent the entirety of the year looking up at the Twins in the American League Central standings, and after taking two of three from Minnesota in their just-completed series now faces only a five-game deficit. It's worth wondering what might've happened if the Twins had swept or at least won the series — Minnesota was within one strike of winning yesterday's game, but the bullpen couldn't hold the lead — though perhaps Cleveland would've made the claims even if facing a six- or seven-game deficit.
A firm answer to that hypothetical probably can't ever be known, but it's a moot point anyhow; the Guardians' comeback win yesterday brought them within striking distance of the Twins in the division, and they'll now add three high-caliber arms to their pitching staff. Giolito, of course, is the most notable of the bunch and perhaps the most vital, given the extent of the pitching injuries that have ravaged the Cleveland rotation this year. Each of Shane Bieber, Triston McKenzie and Cal Quantrill has been out more seven weeks. The Guardians, acknowledging that their playoff hopes had slipped, traded Aaron Civale to the Rays prior to the deadline.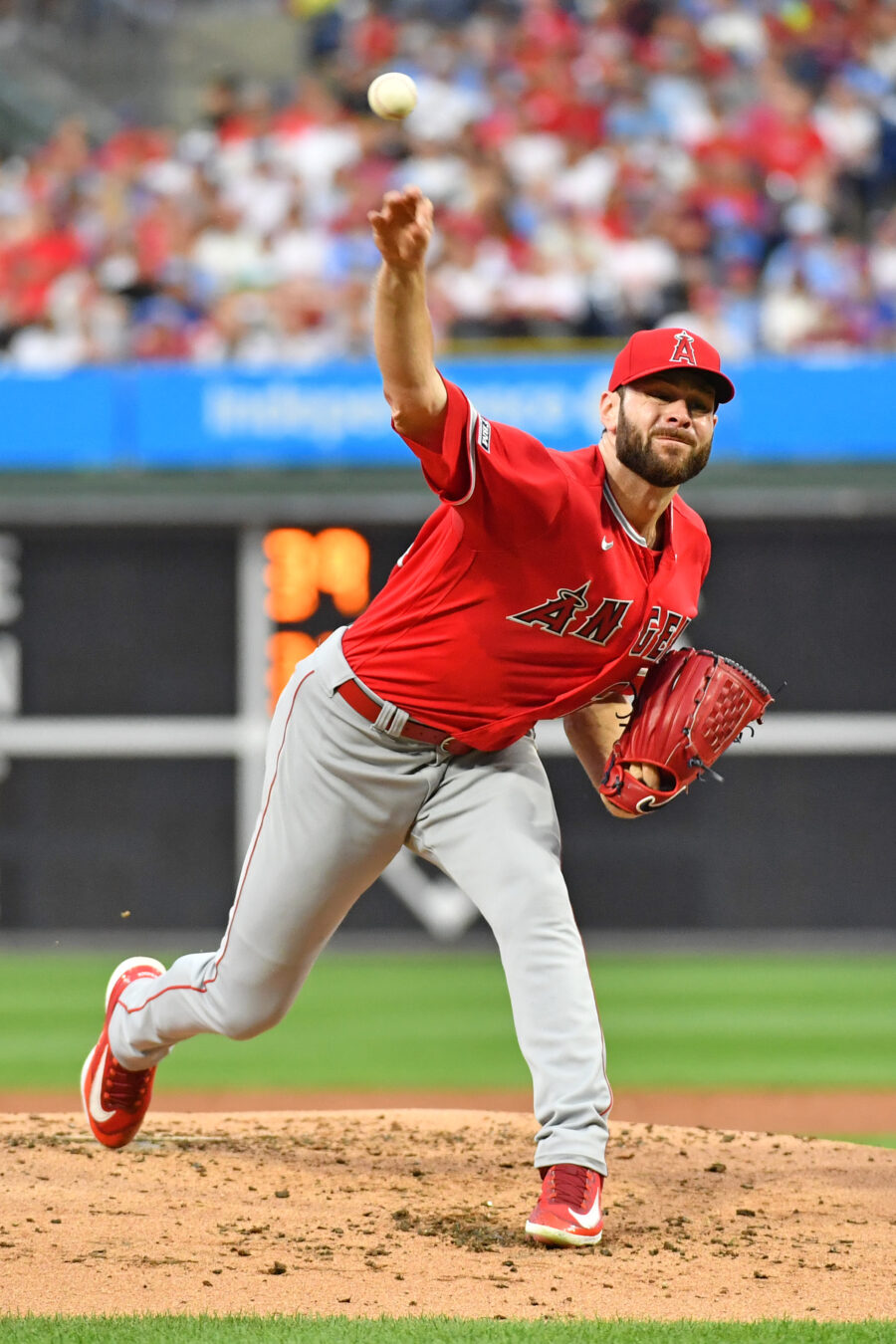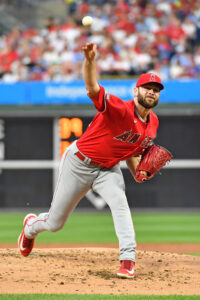 Giolito joins a rookie-laden rotation, adding a veteran arm to stand alongside the impressive trio of Tanner Bibee, Gavin Williams and Logan Allen. The expectation is that Quantrill will soon be ready to join that group, and the club has also expressed optimism that Bieber could return late in the month.
While the 2023 season has been Giolito's worst in recent memory, that's largely due to poor results with the team that just waived him. After pitching to a 3.79 ERA with a 25.8% strikeout rate and 8.3% walk rate in 121 innings with the White Sox, Giolito was torched for a 6.89 ERA with worse strikeout (22.8%) and walk (10.3%) rates as a member of the Halos. Most dramatically, an already too-high home run rate of 1.49 per nine innings pitched spiked to 2.76 as an Angel.
Looking at Giolito's track record as a whole, however, it's easy enough to see why he was claimed by several teams (the others all having lower waiver priority than Cleveland). Dating back to 2019, Giolito sports a 3.99 ERA in 743 innings. His strikeout rate has dipped over the past two seasons, but he's still averaging 93-94 mph on his heater, punching out about a quarter of his opponents, and has generally shown good command throughout his MLB career. The Cy Young-caliber breakout many expected perhaps never came, but Giolito is a durable mid-rotation arm who misses bats, limits walks and is a playoff-caliber arm.
Meanwhile, an already excellent Cleveland bullpen will now add two formidable arms in Lopez and Moore. Guardians relievers already rank fifth in the Majors with a 3.48 ERA, and the addition of two veterans just in time for rosters to expand will put them in the conversation for best relief corps in baseball.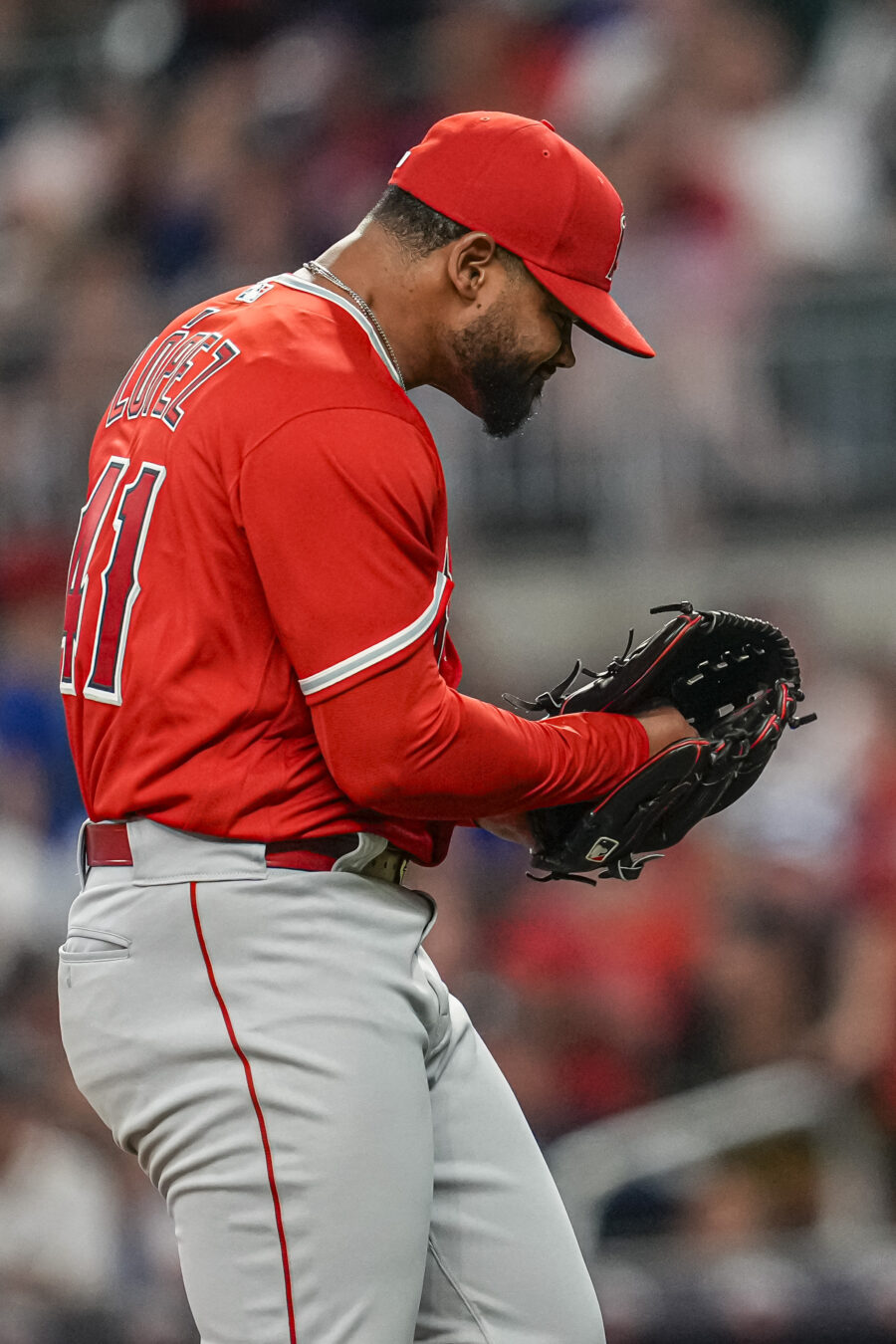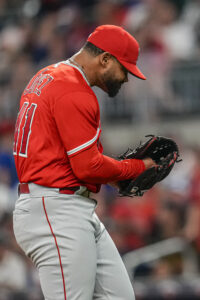 Lopez, 29, is one of MLB's hardest throwers, averaging a blistering 98.4 mph on his heater this year. He's seen his previously strong command erode in 2023, walking a career-worst 12.6% of his opponents, but he's also fanning a career-best 29.8% of hitters and boasting a career-high 14.1% swinging-strike rate. In 55 innings of relief, the former top prospect has a 3.93 ERA. Lopez is limiting hard contact at the best levels of his career as well and throwing his blazing fastball more often than ever before — generally at the expense of his third and fourth pitches (curveball, changeup). He's primarily been a fastball/slider pitcher this year, and while the results have been a bit mixed, he'll add a power arm capable of missing bats in droves to Terry Francona's bullpen.
Moore, meanwhile, gives Francona a second lefty alongside Sam Hentges. The 34-year-old has found new life in his career since moving to a full-time relief role last year. He's pitched 44 innings for the Angels in 2023, working to a 2.66 ERA with a career-high 28% strikeout rate and a very strong 6.9% walk rate.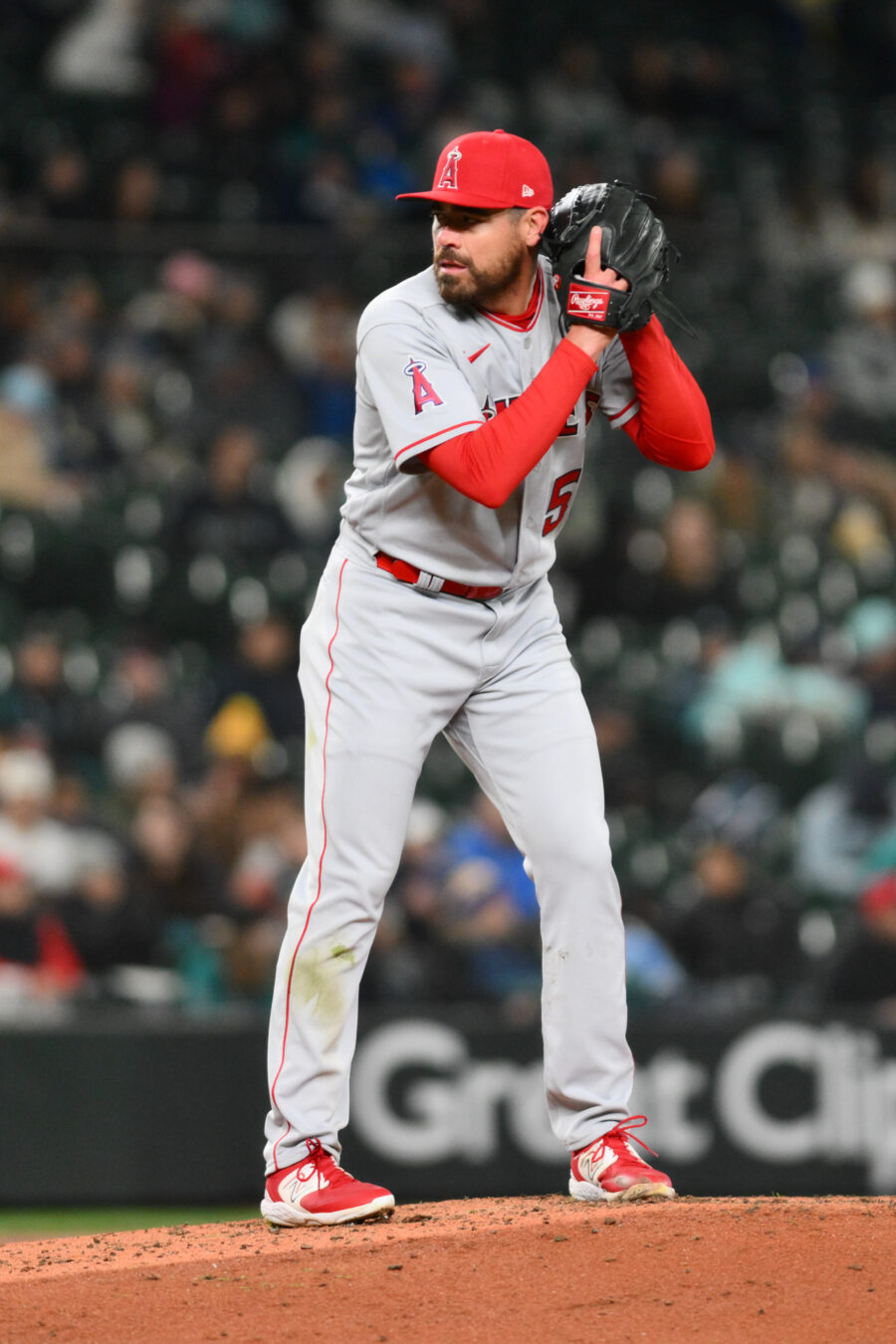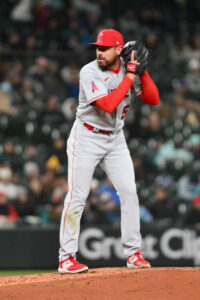 Once the game's consensus top pitching prospect, Moore impressed early on with the Rays before Tommy John surgery derailed his career. The left-hander never seemed to fully recover. After pitching to a 3.53 ERA from 2011-14, he missed most of the 2014-15 seasons recovering from that surgery, and posted a 5.26 ERA over his next 620 2/3 innings post-surgery.
Moore had a one-year stop in Japan along the way and pitched fairly well there, but it wasn't until signing a minor league deal with Texas last year that he became a pitcher of note at the big league level again. Moore's 1.95 ERA set the stage for a $7.55MM deal with the Angels this year, and he's now logged a combined 2.21 ERA in his career's second act as a late-inning reliever.
All in all, it's a borderline unheard-of boon to a Major League pitching staff at this stage of a season — and all it will cost the Guardians is the collective $3.727MM that remain on the trio's 2023 contracts. Each of Giolito, Moore and Lopez will be a free agent after the season, and the Guardians won't receive any compensation if and when they enter free agency. They're still a long shot to erase that five-game gap in the standings, particularly with the Twins still having series against the A's, Rockies, White Sox, Mets and a now-depleted Angels team. But the Guardians were presented an opportunity to do everything they could to boost their slim playoff odds, and just like the Angels did one month ago, they took their shot.