Luis Robert Jr. has seemed like a staple of the White Sox for a long time now, having debuted back in 2020. However, he wasn't able to have a full, healthy season in any of his first three campaigns. He avoided the injured list in 2020, but played only 56 games that year due to the schedule being shortened by the pandemic to just 60 contests. He would then miss significant time due to a right hip flexor strain in 2021, getting into just 68 games that year. That was followed by a 98-game season last year, with IL trips due to COVID-19, blurred vision and a wrist sprain.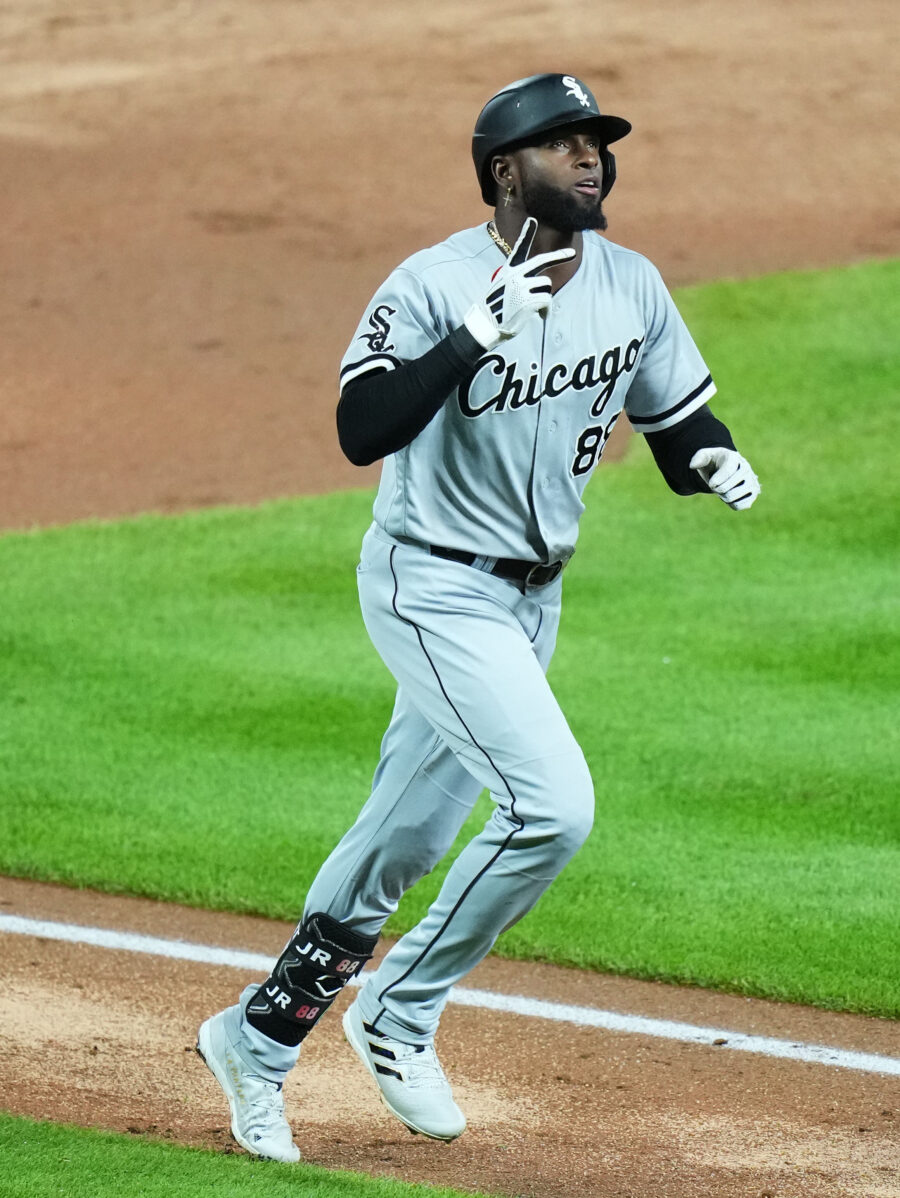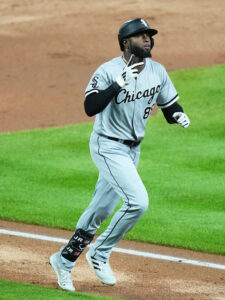 By the end of 2022, he had certainly been able to showcase his talent. He came into this year with 36 home runs in 222 games and a batting line of .289/.334/.474, which translated to a wRC+ of 122, indicating he was 22% better than league average in that time. He had also stolen 26 bases and been given strong grades for his center field defense. FanGraphs calculated him as being worth 6.7 wins above replacement in that time, a strong tally on a per-game basis but a limited output in terms of volume.
The 2023 campaign has finally allowed us to see what Robert can do over a full, healthy season. He dealt with some quad cramping over the weekend and is still out of the lineup today, but hasn't been placed on the injured list at any point this year. He's appeared in 128 games with almost a month still remaining on the schedule. His 5.3% walk rate and 28.4% strikeout rate are both worse than league average, but he's doing significant damage when he connects, with 35 home runs and 33 doubles. His .272/.324/.560 batting line amounts to a 135 wRC+.
Defensively, Robert has continued to shine as well. He as 7 Defensive Runs Saved this year, a figure bested by just five center fielders around the league. Outs Above Average is even more enthused, with Robert's tally of 12 in that category tops at his position, tied with Brenton Doyle of the Rockies. Robert also has 17 steals in 21 tries, helping him put up 5.2 fWAR on the year already. If it weren't for the amazing two-way exploits of Shohei Ohtani, Robert would be in the American League Most Valuable Player conversation alongside players like Corey Seager, Julio Rodríguez and Bobby Witt.
It's been a dismal season for the White Sox overall, with the club sporting a record of 53-84. Those poor results promoted a deadline selloff, with players like Lucas Giolito, Lance Lynn and others getting sent out of town for prospects. That was followed by a front office shakeup that saw both president Ken Williams and general manager Rick Hahn relieved of their duties last month.
But the shining star of Robert has been a bright spot in the otherwise-gloomy season and perhaps a key reason why the club is hopeful of a quick return to contention. Assistant general manager Chris Getz was recently promoted to general manager, with owner Jerry Reinsdorf saying that part of the reason for staying in-house was that Getz is already familiar with the organization and will perhaps be able to deliver a quick turnaround, as opposed to an outsider who might take time before making bold moves.
Though the Sox sold some players at the deadline, they were mostly limited to those nearing free agency, holding onto more controllable pieces like Robert, Dylan Cease, Eloy Jiménez and Andrew Vaughn. There are still plenty of holes to fill on the roster and it will be a challenge to patch them all in one winter, but the club has a couple of things in its favor. One of them is the incredibly weak division, where the 66-71 Guardians are still in the playoff hunt in September this year, meaning the path back to contention isn't quite as steep as it would be elsewhere. The second thing is that core of solid players, headlined by Robert.
Robert has two more guaranteed years on his contract, followed by a pair of $20MM club options that each come with $2MM buyouts. Those look bargains right now and will certainly be triggered, even if Robert were to drop back slightly from his MVP-caliber performance.
That puts something of a long-term target in front of the Sox, who should be able to bank on Robert being on the team through 2027 at least. Jiménez and Vaughn can be controlled through 2026 and Cease through 2025. That gives them at least two more years with that core four, three years with the Robert-Jiménez-Vaughn triumvirate and another year of Robert after that. Time will tell whether or not they can build on that in the years to come, but Robert has shown that they have a strong foundation to work with.
Image courtesy of USA Today Sports.