John Baker, former Major League catcher for the Marlins, Padres, and Cubs, makes his MLBTR debut today. John, a veteran of seven big league seasons, was hired by the Cubs in December in the role of baseball operations assistant. You can follow him on Twitter here.
To most of the population, early February is a pretty regular time. Children fall back into the rhythm of school and afternoon activities, the weather warms, and we await the prescient actions of a groundhog. In the baseball world, we sit on the eve of Spring Training, excited for the launch of a new season.  Internationally, players are making their final arrangements at home, shipping cars, signing spring training leases and getting ready to say goodbye to their families.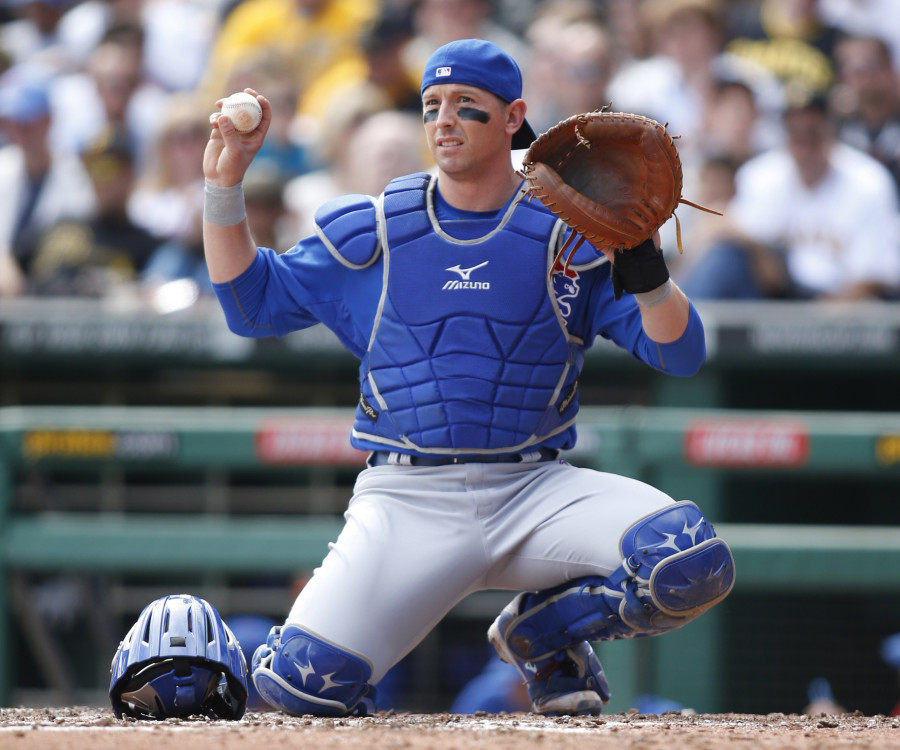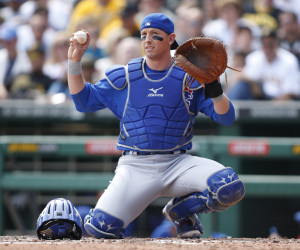 For many players, report day is like Christmas in February. Boxes of equipment are stacked like presents in front of their lockers. New uniforms, pants, and team issue gear are hung neatly like stockings on a mantel. Players sniff their new gloves and take dry hacks with new bats in their underwear. In baseball, grown men are allowed to act like children, and children love holidays. Spring training is also one big family reunion, complete with fascinating characters from all corners of the earth united by the international brotherhood of baseball.
For others, Spring Training can be a source of great anxiety. The entire organization is in one place, watching. Baseball's full attention turns to two states. Younger players are vying to replace veterans while simultaneously trying to learn from them. Much of the clubhouse is constantly checking MLB Trade Rumors, searching for some clarity about their future. The cliché that baseball is a game of adjustments rings truer in spring training than during any other time. Only a select few players (usually less than 80% of the 25 man roster) truly know where they will be starting the season. Everyone else must adjust. Unless your face is on the cover of the media guide, your certainty about your future is unfounded.
I have experienced spring training from every angle; starting catcher for the Florida Marlins, upstart minor leaguer with the Oakland A's, backup catcher with the San Diego Padres. I have known I was going to make teams, known I wasn't, and been completely uncertain. The last two springs of my career were positional competitions battling for one of the last roster spots. I was successful in Chicago, unsuccessful in Seattle. I learned through each new experience and used every obstacle as a chance to test my mental toughness. The game always forced me to adjust.
This year I will be looking at baseball from a new angle. I get to observe and learn from some of the best minds in the game, both on and off the field. I will also be learning about our players, from the bottom to the top of the organization. Instead of sitting behind the plate, I'll be sitting in meetings. Playing baseball defined much of who I was, and now, how well I'm able to pass on what I've learned will determine who I become. Sitting behind a plate is only one item on the long list of things I will miss about being a Major League Baseball player during spring. Mostly I'll miss the competition, and the drama.
Spring training gently eases us into to the drama and tension of a long baseball season. We have the fear of injury, the uncertainty of pitch count management, the danger of sliding practice gone awry. There is always hope that a heralded prospect finally makes the leap forward that everyone has been expecting. The thrill of seeing a star player in his new uniform is finally realized. The tension builds as games begin and the level of competition gradually increases until opening day, when it all actually counts again.
Organizations are also making their final preparations. Arbitration cases will be settled, last minute roster additions completed, and the focus will turn inward. A tidal wave of optimism is about to hit Sloan Park in sunny Mesa, Arizona. We believe this will be the year we celebrate a world championship in Chicago. The sentiment across baseball is the same. Nearly every team thinks 2016 will be its year. The best part is that now we get to watch it unfold on the field. Finally, it's time to compete.
Photo courtesy of USA Today Sports Images.