Jeff Keppinger greatly improved his stock in 2012, going from a non-tender a year ago to a three-year, $12MM contract that the White Sox announced today.  A break in Keppinger's right fibula suffered last month didn't deter his suitors, which also included the Yankees, Marlins, Diamondbacks, and Cubs.  
Keppinger, who is represented by CSE, scored the first multiyear deal of his career and a larger guarantee than Maicer Izturis received from Toronto.  He will earn $3.5MM in 2013, $4MM in 2014 and $4.5MM in 2015 under the terms of the three-year contract.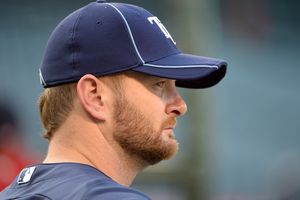 Keppinger, 32, is a career .288/.337/.396 hitter, and is coming off an excellent season with the Rays in which he posted an .806 OPS in 418 plate appearances. He spent time at first base, second base, and third base in Tampa Bay last year.  Keppinger, who rarely strikes out, figures to see ample playing time at third base for Chicago. 
So far this offseason, the White Sox also signed Jake Peavy to a two-year, $29MM deal and picked up Gavin Floyd's $9.5MM option.
Jon Heyman of CBS Sports first reported the agreement, with Ken Rosenthal of FOX Sports adding the dollar amount.