One-day leagues are one of the most exciting ways to play fantasy baseball.  For any given day of the MLB schedule, you can create a fantasy team and win huge cash prizes.  If you have $22 and love Major League Baseball, draft a one-day fantasy baseball team at DraftStreet.com for the games this Friday.  You could win a share of $100,000 with a massive first place prize of $20,000.
750 players will win cash on Friday and you can be one of them.  Simply pick one player from each of eight tiers.  Score the most fantasy points and find out if you win after the end of Friday's final game.
How to enter this $100K DraftStreet Pick'em contest:
Sign up at DraftStreet.com.
Enter the MLB Pick'em Big Score for $22.
Save your MLB team by 6:55pm eastern time, Friday, April 25th.
Finish in the top 750 and you'll double your money.  First place wins $20,000!  If this is your first time depositing at DraftStreet you will receive a 100% deposit bonus, up to $200 free.  Here are my picks: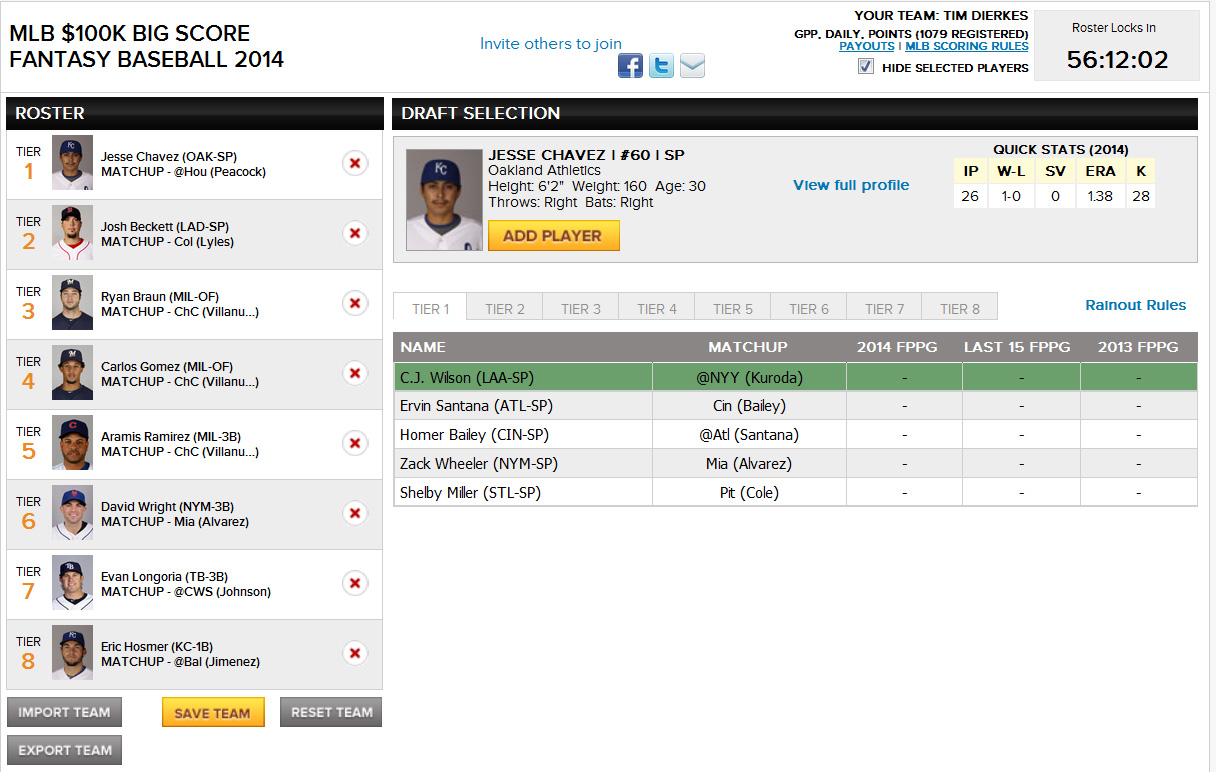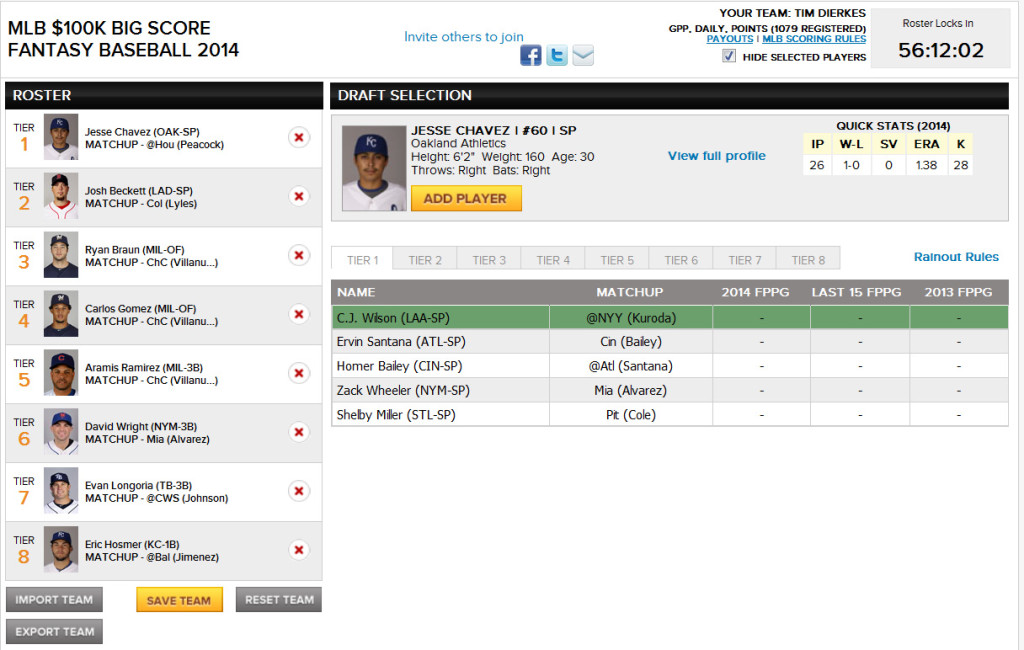 Friday April 25th MLB Eligible Schedule:
Royals @ Orioles – 7:05pm ET
Angels @ Yankees – 7:05pm ET
Padres @ Nationals – 7:05pm ET
Red Sox @ Blue Jays – 7:07pm ET
Marlins @ Mets – 7:10pm ET
Reds @ Braves – 7:35pm ET
Rays @ White Sox – 8:10pm ET
Cubs @ Brewers – 8:10pm ET
Tigers @ Twins – 8:10pm ET
Athletics @ Astros – 8:10pm ET
Pirates @ Cardinals – 8:15pm ET
Phillies @ Diamondbacks – 9:40pm ET
Rangers @ Mariners – 10:10pm ET
Rockies @ Dodgers – 10:10pm ET
Indians @ Giants – 10:15pm ET