June 10: The Pirates have officially announced Polanco's promotion via press release.
June 9: The Pirates have announced that Polanco will be called up prior to tomorrow's game. A roster opening will be created with Neil Walker going to the 15-day DL after undergoing an appendectomy this evening.
Polanco also tweeted the news from his personal Twitter account. If he is activated tomorrow, Polanco could reach 111 days of MLB service this year, which would make him an unlikely Super Two candidate down the line.
June 4, 7:17pm: A Pirates official says that Polanco will not be called up Friday, specifying that sources saying otherwise are incorrect, according to Dan Zangrilli of 93.7 The Fan (via Twitter; hat tip to Biertempfel).
6:20pm: Two high-ranking club officials say there are no plans to promote Polanco for Friday, reports Rob Biertempfel of the Pittsburgh Tribune Review (via Twitter).
5:46pm: The Pirates will make the much-anticipated promotion of top outfield prospect Gregory Polanco in time to activate him for Friday's game, reports Tim Williams of Pirates Prospects. Ken Rosenthal of FOX Sports also reports that Polanco is set to join the Pirates on Friday, via Twitter.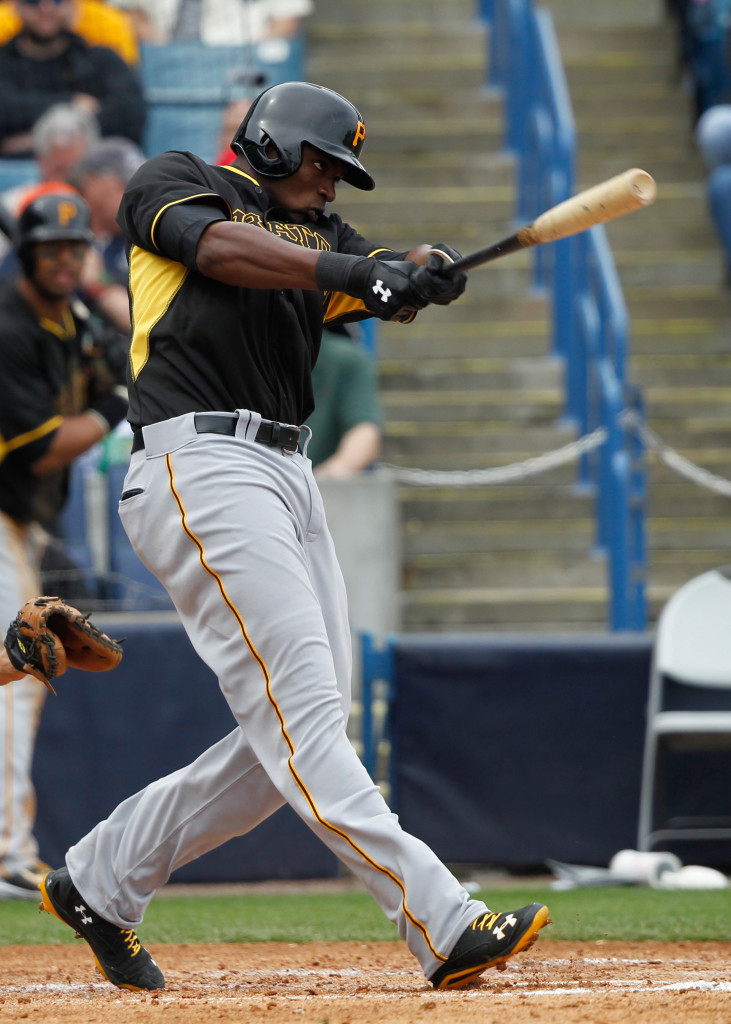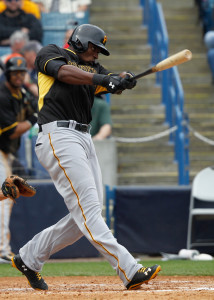 Polanco, 22, entered the season as a consensus top-25 prospect league-wide — if not better. Baseball America pushed the toolsy Dominican into the top ten, while ESPN.com's Keith Law and MLB.com both rated him inside of the top 15. Of course, that was before Polanco went on a rampage in his first real stint Triple-A this year, putting up a .351/.410/.547 line with 6 home runs and 14 steals and leading Law to move him up to the 3rd overall slot among current prospects.
Polanco is far from a bat-first prospect. Indeed, Law says that he features plus-plus defense at the center field position and gets a 70 grade on the basepaths. That is especially notable given that Polanco checks in at a robust 6'4 tall and 220 pounds.
Of course, Polanco is not likely to get a chance to play center in Pittsburgh, which already features a solid defender in Andrew McCutchen at that spot. Instead, like fellow outstanding youngster Starling Marte, he figures to slot in as one of the best corner outfield defenders in the game, combining with McCutchen for perhaps the game's most exciting trio. The hope is that Polanco can provide an immediate upgrade in right for a team that has received precisely replacement-level production from the spot this year, even taking into account the unexpected outburst from Josh Harrison.
The call-up brings to an end the somewhat controversial stretch of time that Polanco spent at the highest minor league level this year. Many called for an earlier promotion, citing the Bucs' struggles in right field and the fact that Pittsburgh reportedly offered Polanco a seven-year, $25MM contract extension before he even suited up for the big club. While it would be foolish to deny that Super Two considerations played a role, of course, it is worth bearing in mind that Polanco had taken all of nine plate appearances at the Triple-A level prior to this season, and had only posted a .762 OPS through 286 trips to the plate at Double-A.
Assuming that Polanco is officially added to the active MLB roster on Friday, he would stand to accumulate as many as 115 days of service this year. That is not likely to put him line for Super Two status, which has required anywhere from 2.122 to 2.146 days of service in recent years.
Pittsburgh stands to control Polanco through the 2020 season, and will likely not have to go through arbitration with him until 2018. The rest of the above-mentioned outfielders are controlled long-term as well: McCutchen has had his salary guaranteed through 2017 with a club option for another year, while Marte is under contract through 2019 with two more team options to follow. Given the team's already-aggressive stance with regard to Polanco, and successful negotiations with his outfield mates, it would not be surprising to see the team look for another chance at a deal in the future.
Photo courtesy of USA Today Sports Images.