Toronto-born Russell Martin is heading home, as the Blue Jays have officially announced a five-year deal with the free agent backstop (in both English and French).  Martin, who is represented by agent Matt Colleran, will reportedly be guaranteed $82MM over the life of the contract, which is said not to have a no-trade clause, as per the Jays' team policy.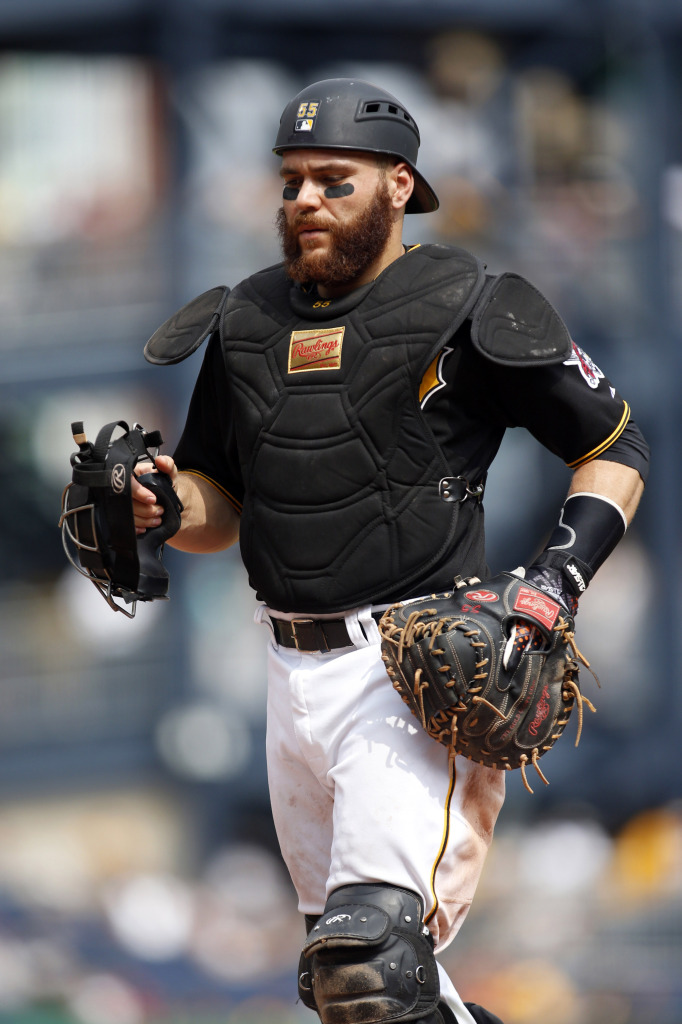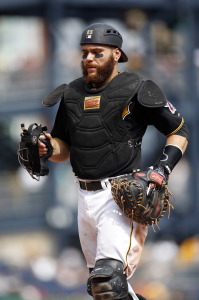 It was just yesterday that the Cubs were reported as the leading bidders for Martin's services, as FOX Sports' Ken Rosenthal said Chicago was offering a deal in the four-year, $64MM range.  Rosenthal did warn that the Jays were still in the mix and indeed, Toronto ended up sealing the deal by giving Martin what Peter Gammons described as "McCann money" — a contract that fell just shy of the five-year, $85MM pact that Brian McCann received from the Yankees last winter.  Martin will reportedly earn $7MM in 2015, $15MM in 2016 and $20MM annually from 2017-19.
The contract is a major commitment to a catcher who will turn 32 years old in February, though MLBTR's Steve Adams projected Martin would find a five-year deal given both the thin catching market and Martin's obvious talents.  Martin hit .290/.402/.430 with 11 homers in 460 plate appearances for the Pirates last season, and is one of the game's best defensive catchers both in terms of pitch-framing and throwing out baserunners.
Martin's deal is the second-largest contract in Blue Jays team history and easily the biggest deal handed out in Alex Anthopoulos' tenure as general manager.  (Anthopoulos' previous highs were signing Maicer Izturis for three years and signing Melky Cabrera for $16MM).  Toronto also has a team policy of not issuing contracts for longer than five years, so they went right to the limit of their in-house maximum to clinch the deal.  Between the Martin signing and the trades of Anthony Gose and Adam Lind (for Devon Travis and Marco Estrada, respectively), the Jays have been one of the offseason's busiest teams, a far cry from their relative inactivity both last winter and at last July's trade deadline.
The Jays weren't thought to be in the market for a catching upgrade this winter since they already had Dioner Navarro under contract through the 2015 season. Navarro had a solid 2.0 fWAR in 2014 and could be moved into a platoon DH role, or he could become trade bait.  Backup Josh Thole could also be a trade candidate if Martin or Navarro can adapt to catching R.A. Dickey's knuckleball, as Thole has largely served as Dickey's personal catcher over his two seasons in Toronto.
In losing Martin, the Pirates lose both a clubhouse leader and a key reason why the team reached the playoffs in each of the last two seasons.  Pittsburgh's acquisition of Francisco Cervelli seemed like a sign that they had moved on from Martin, as it seemed unlikely that the Bucs would be able to match the high bids for Martin on the open market.
Still, the Pirates are more than satisfied with the return on their original two-year, $17MM investment in Martin and they'll now receive an extra draft pick as compensation.  Because Martin rejected the Bucs' qualifying offer, Pittsburgh gets a bonus pick between the first and second rounds of the 2015 draft.  The Blue Jays, meanwhile, will surrender their first-rounder (17th overall).
Peter Gammons (Twitter link) first reported that the Jays had agreed to terms with Martin.  CBS Sports' Jon Heyman reported the contract length, the lack of a no-trade clause, and the year-to-year breakdown.  FOX Sports' Ken Rosenthal was the first to report the $82MM figure.
Photo courtesy of USA Today Sports Images.