Take your shot at a $400K prize pool in the NFL Flea Flicker Championship at DraftKings!  First place will take home a whopping $50K, and the top 18,995 entrants will get paid. The entry fee is just $5. First time depositors at DraftKings receive a 100% bonus up to $600, too.
The contest starts on Sunday, December 21st at 1:00pm eastern time.  It's a salary cap style contest, where you use a $50K budget to select nine players. The roster will be 1 QB, 2 RB, 3 WR, 1 TE, 1 Flex, and 1 Defense. Here's a look at my potential roster: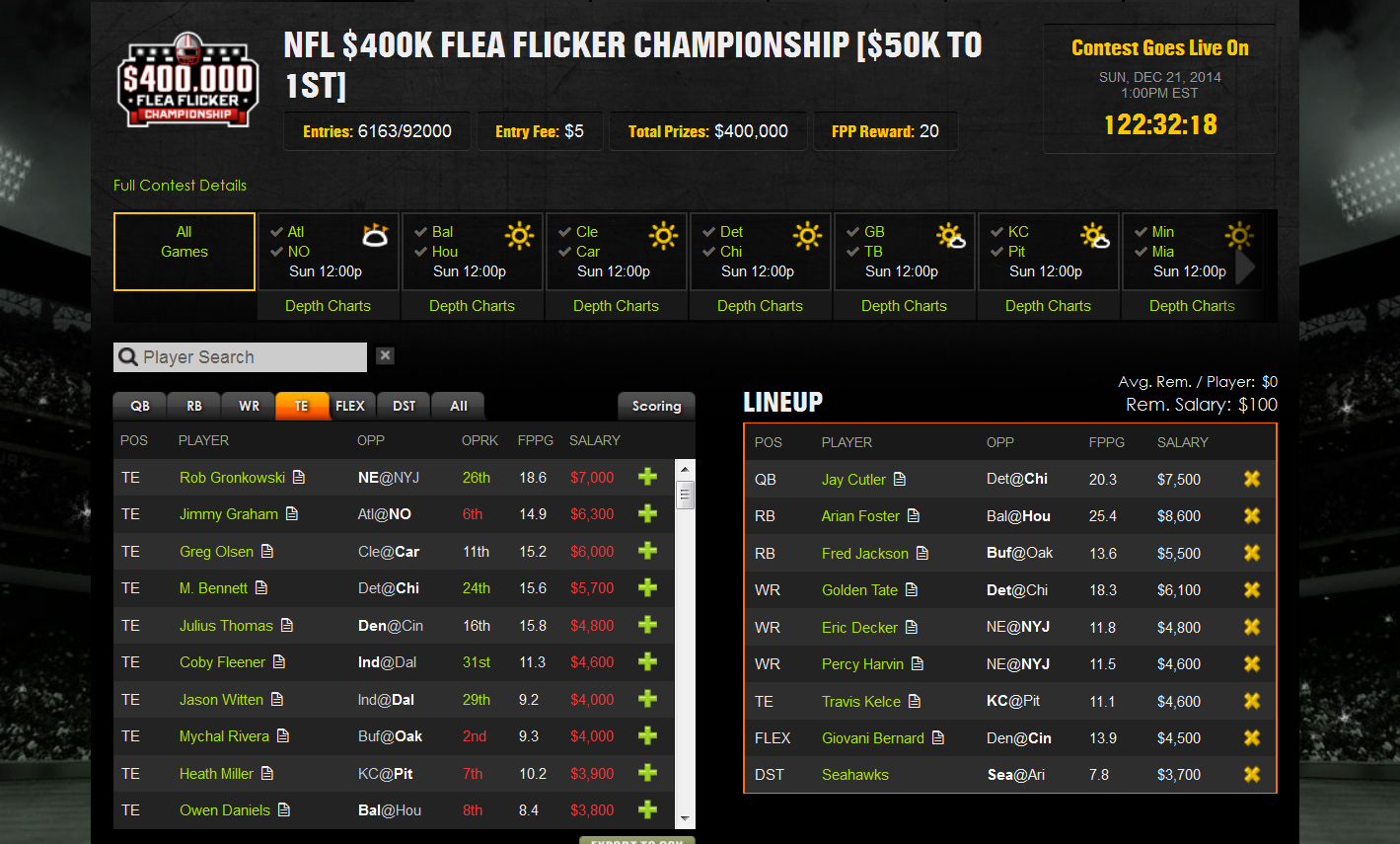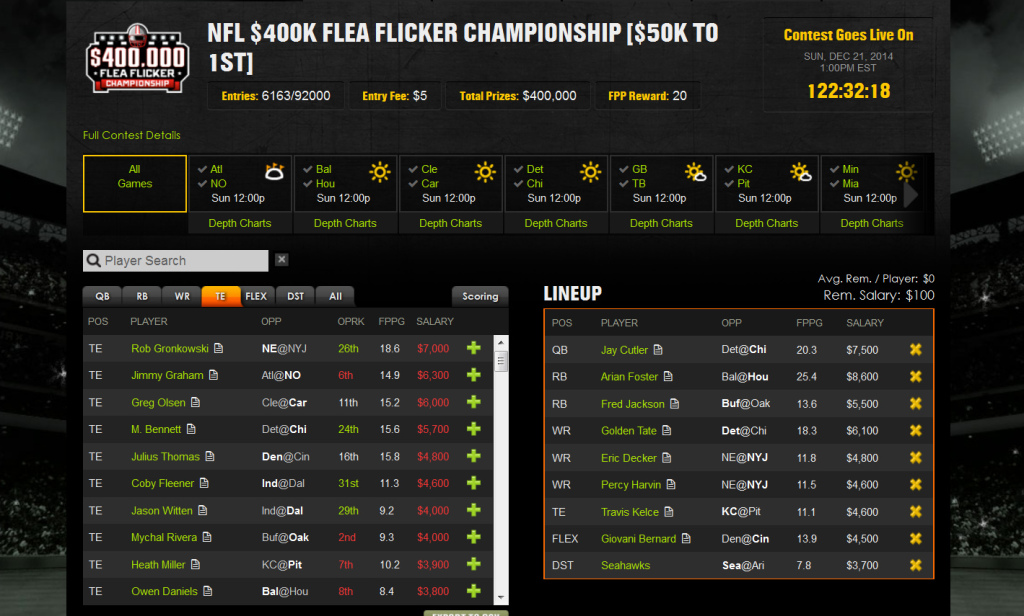 Sign up for the $400K DraftKings NFL NFL Flea Flicker Championship today!
This is a sponsored post from DraftKings.