Catcher didn't seem to be an obvious area of upgrade for the Blue Jays heading into the offseason, yet the team made a big splash by signing Russell Martin to a five-year, $82MM free agent deal.  This immediately turned incumbent Jays catcher Dioner Navarro into a possible trade candidate, and indeed, at least three teams asked about Navarro in the wake of Martin's signing.  Navarro himself even inquired about being dealt somewhere where he could receive everyday playing time.
This trade speculation was certainly not what Navarro was expecting coming off his solid 2014 campaign.  After signing a two-year, $8MM deal with the Jays in December 2013, the switch-hitting Navarro hit .274/.317/.395 with 12 homers last season, reaching new career highs in plate appearances (520) and games played (139).  Defense, however, was another story, as Navarro ranked near the bottom of the league in terms of pitch-framing and throwing out baserunners.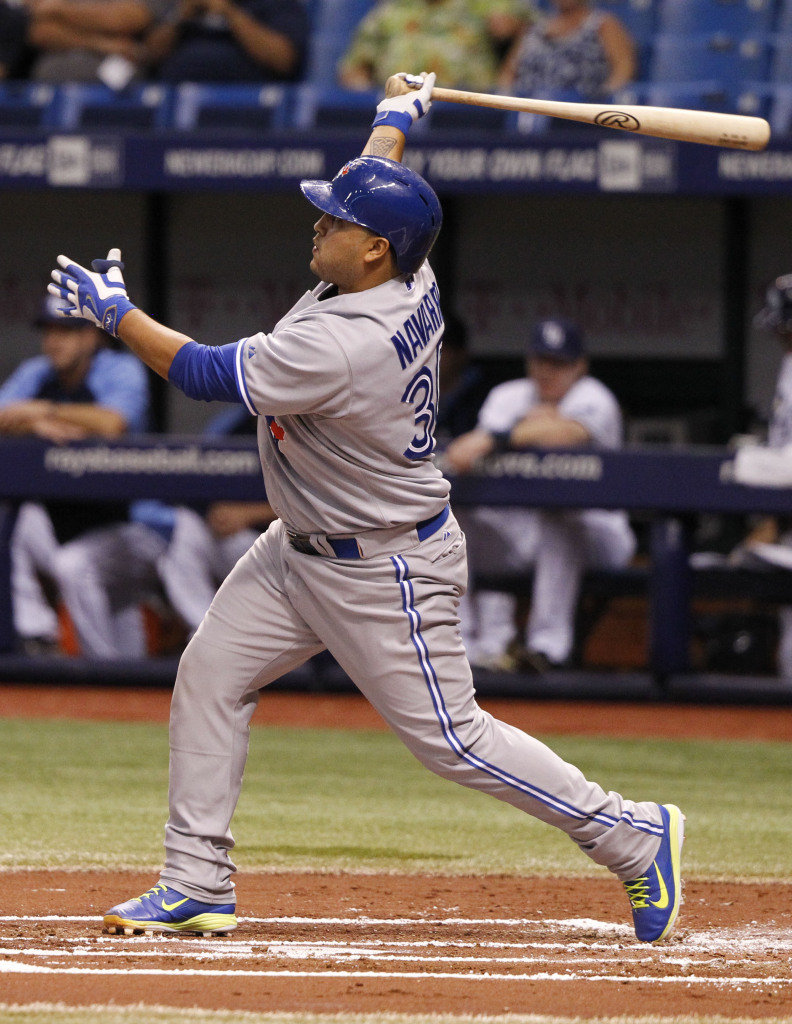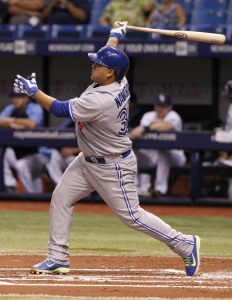 As he's scheduled for free agency next winter, Navarro obviously wants a better platform than a backup catcher/part-time DH role to boost his value as he looks ahead to his next trip into the open market.  Keeping Navarro as a backup makes a lot of sense for Toronto despite the presence of another catcher (Josh Thole) on the roster.  If Martin can handle R. A. Dickey's knuckleball, then Thole's role as Dickey's personal catcher becomes redundant, and Navarro offers far more hitting value than Thole.
On the other hand, the Jays are looking to add relievers despite limited payroll space; moving Navarro and his $5MM 2015 salary seems like a logical way to free up some money for further transactions.  The Jays are reportedly asking for pitching in return in any Navarro trade, so they're clearly exploring this strategy already.
The Diamondbacks and Tigers are two teams who have been linked to Navarro on the rumor mill this winter, though Detroit's interest has been limited to internal discussions at this point.  Gerald Laird and Tuffy Gosewisch project as Arizona's starting catching combo in the wake of Miguel Montero's departure, and while the team may think prospect Peter O'Brien is their future at the position, one year of Navarro would both give the D'Backs an upgrade now and still clear the path for O'Brien beyond 2015. The Tigers, meanwhile, look to have Alex Avila and one of Bryan Holaday or James McCann splitting time at catcher.  Avila is a question mark due to his concussion history while Navarro would certainly provide a more proven bat than Holaday or McCann.
Catching depth is thin enough around baseball that a number of teams could also be fits for Navarro's services.  In my opinion, the White Sox and Pirates stand out as teams whose hopes of contending would be improved behind the plate by Navarro's presence, though both clubs already have several catchers battling for those jobs.  (In Pittsburgh's case, admittedly, their focus on catcher defense might keep Navarro off their radar.)  The Rangers could see Navarro as a more proven option than their current selection of Robinson Chirinos, Carlos Corporan, Tomas Telis and Chris Gimenez.  The Rays could platoon Navarro with the defensive specialist Rene Rivera, though the prospect of an inter-division trade and Tampa taking on a $5MM salary for a part-time player made this seem somewhat unlikely.
Photo courtesy of Kim Klement/USA Today Sports Images