Over the last two seasons, Josh Donaldson has quietly been one of the best players in baseball, finishing third in fWAR among position players in the last two years, behind only Mike Trout and Andrew McCutchen. That doesn't mean, however, that his new team, the Blue Jays, should rush to sign the MVP Sports Group client long-term.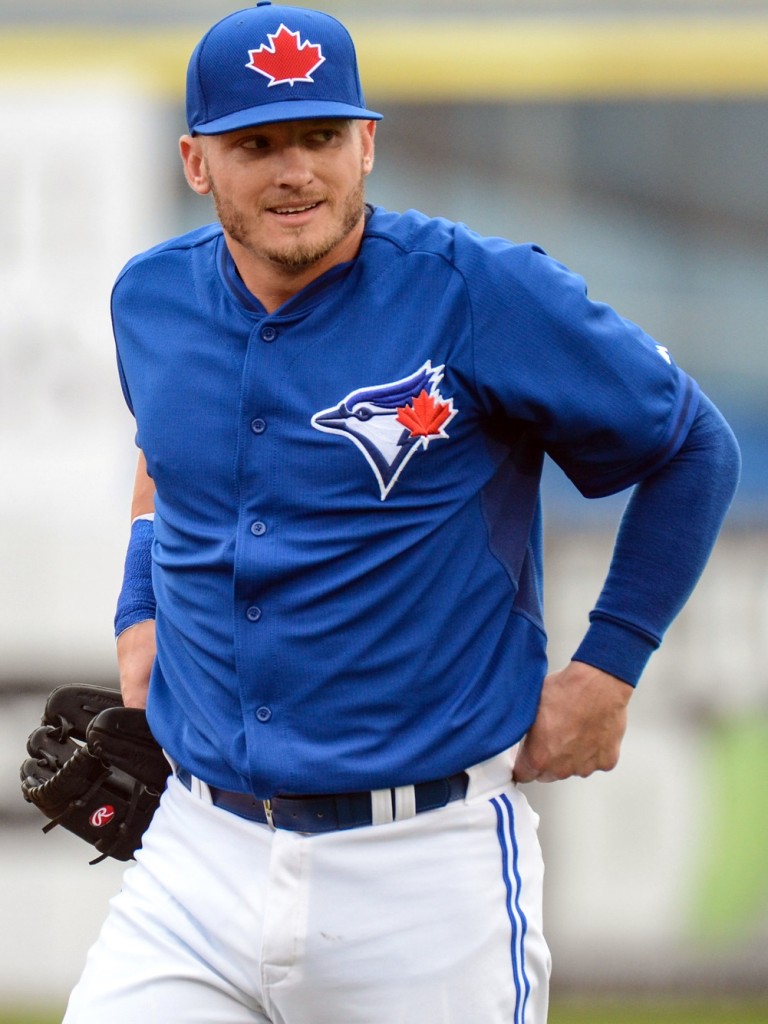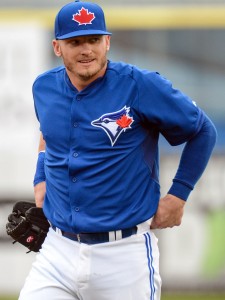 As a Super Two player, Donaldson's salaries through 2018 will be determined by the arbitration process, and the Blue Jays' victory over Donaldson in his first arbitration case this winter was a crucial one. Not only was there a significant gap between the number Donaldson camp proposed ($5.75MM) and the Blue Jays' proposed figure ($4.3MM), but the arbitator's decision in favor of the Blue Jays will affect not only Donaldson's 2015 salary, but his salaries from 2016 through 2018 as well.
Donaldson's statistical profile (offensive numbers that are very good but not obviously spectacular, combined with superb defense) likely made him somewhat underpaid this time through the arbitration process. That effect might wear off somewhat in coming seasons as he moves to a much more homer-friendly ballpark in Toronto than the one he had in Oakland — he hit .255/.342/.456 with 29 homers and 98 RBIs in 2014, and bumping those numbers up somewhat would help him as he enters arbitration for a second time. Still, Sportsnet.ca's Ben Nicholson-Smith tweeted that a source estimated Donaldson's arbitration loss this winter might cost him a full $6MM over the next three years. That guess might, if anything, be low.
On top of that, the Blue Jays already control Donaldson throughout what could well be the rest of his prime. Since he got off to a late start to his big-league career, he won't be eligible for free agency until after his age-32 season. Any extension beyond that would only buy out seasons beginning with age 33. In other words, the Blue Jays have a very good situation with Donaldson, and they have little reason to press their luck with an extension unless it's a very favorable one. Donaldson isn't a 23-year-old superstar who figures to be in his prime in his first free agent seasons. He's a 29-year-old superstar who's very likely in his prime right now.
If the two sides were to begin discussing a deal, finding a close comparable for a Super Two player like Donaldson would be difficult. We can begin, however, with his likely arbitration salaries through 2018, which might total somewhere around $35MM-$40MM if he maintains impressive offensive totals. Donaldson's camp could point to Kyle Seager's recent seven-year, $100MM extension as a possible model for a Donaldson deal, and that wouldn't be entirely unreasonable, given that Seager's deal began in what would have been his first year of arbitration salary, and with a salary of $4MM (although Seager, not being a Super Two player, was a year closer to free agency than Donaldson is). For the reasons mentioned above, though, that seems like a lot of risk for the Blue Jays to assume.
The Blue Jays, then, could hypothetically look at recent deals for Jason Kipnis and Matt Carpenter that each guaranteed about $52MM for six years. Both those deals occurred when the players had between two and three years of service time, but neither Kipnis nor Carpenter were Super Two players, so their arbitration years would likely have been less lucrative than Donaldson's figure to be. That would likely mean that a Donaldson extension would either require a somewhat higher total, or give away fewer years of free agency.
Perhaps something along those lines could work, although it might be hard to find an equilibrium where the Jays felt like they were taking on an appropriate amount of risk and Donaldson's camp felt like he was getting a large enough total to forgo free agency following the 2018 season, which might be his only attempt at a significant free-agent payday. Then there's the fact that Donaldson and the Jays already went to an arbitration hearing — hearings can be tough for some players to take, and could make future extension talks difficult. As Braves assistant GM John Coppolella recently told MLBTR's Steve Adams, "If you look at the history of players who have gone to arbitration hearings, for whatever reason, very few remain with the same team for the long term. I don't think the hearings are contentious per se, but the process isn't exactly friendly and heartwarming."
If Donaldson and the Blue Jays were to have interest in an extension, then, it wouldn't be impossible to negotiate one, but it would be tricky. And given Donaldson's age and years of control remaining, the Jays shouldn't have much urgency to negotiate a deal.
Photo courtesy of USA Today Sports Images.