DECEMBER 2: MLBTR's Tim Dierkes has the breakdown (links to Twitter). Seager will earn $4MM next year before taking home $7.5MM (2016), $10.5MM (2017), $18.5MM (2018), $19MM (2019 and 2020), and $18MM (2021). A $3.5MM bonus brings the total guarantee to $100MM.
As for the option year, both the contract price and the buyout fluctuate based on performance. The former can land between $15MM and $20MM while the latter may fall between zero and $3MM. Notably, the option becomes a player option if Seager is dealt, Dierkes adds via Twitter.
In sum, then, the deal can max out at $120MM over eight years.
NOVEMBER 24: The Mariners and third baseman Kyle Seager have officially completed a seven-year, $100MM extension,. The deal was first reported by Jeff Passan of Yahoo Sports. The contract contains an option for an eighth season which could be worth as much as $20MM, depending on performance escalators, Passan adds. Seager's deal is pending a physical. He is represented by Jet Sports Management's Andrew Lowenthal.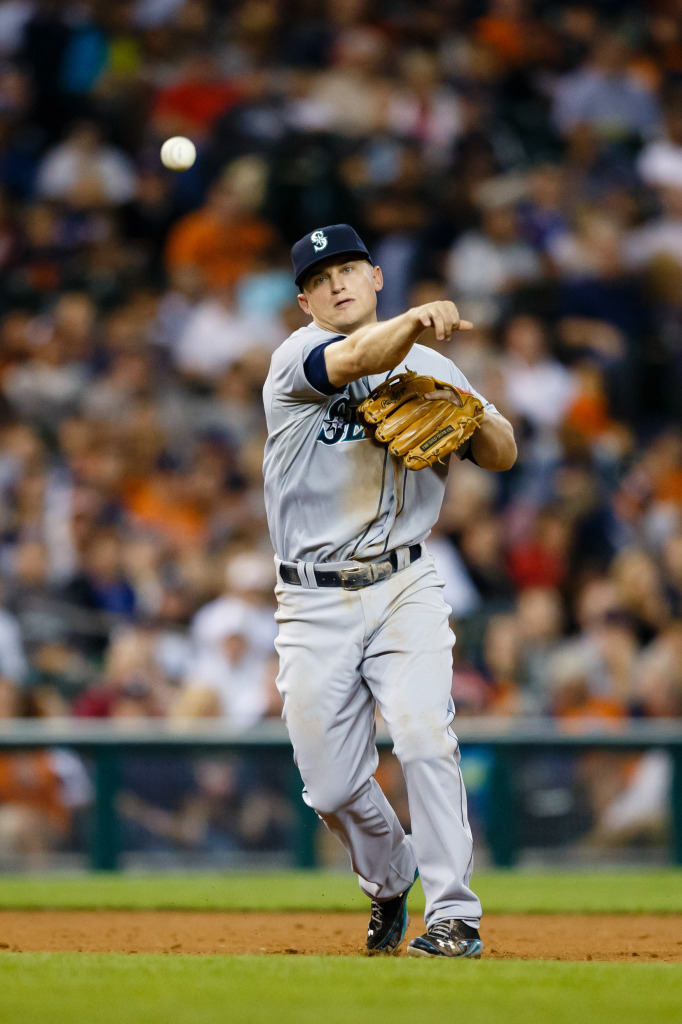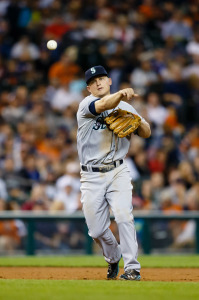 Seager's payday is well-deserved, as the 27-year-old has emerged as one of baseball's best third basemen over the past three seasons. Seager has established himself as a durable source of power in an increasingly pitcher-friendly environment, and he's a solid defender at third base as well. This past season, he batted .268/.334/.454 with a career-high 25 homers and excellent defensive marks (+10 DRS, +9.2 UZR/150) at third. His offense has increased incrementally with each full season in the Majors, and he's never been placed on the disabled list.
Originally selected in the third round of the 2009 draft out of UNC, Seager has spent his entire career with the Mariners organization and now looks poised to spend the majority of his days as a Major Leaguer calling Safeco Field his home. The new contract will run through Seager's age-33 season, with the option year covering his age-34 campaign. Seager had been projected by MLBTR contributor Matt Swartz to earn $5MM this offseason as a first-time arbitration eligible player.
If we take a guess at his second- and third-time arbitration figures — and this is a highly rudimentary estimate — he may have earned something in the range of $27-30MM over his arbitration seasons. That means the four free agent seasons purchased in this contract are valued somewhere between $17.5MM and $18.25MM. Seager becomes just the fourth player in his service class to secure a $100MM payday. As Passan tweets, only Mike Trout, Buster Posey and Freddie Freeman had reached that feat prior to this deal.
MLBTR's Jeff Todd recently looked at each team's future payroll obligations, where the Mariners were among the leaders in future commitment due to their contracts with Felix Hernandez and Robinson Cano. While this will further boost their long-term commitments and potentially limit their ability to add a large contract via trade or free agency, team president Kevin Mather recently said payroll will continue to increase following the $107MM spent in 2014. And, the contracts don't overlap entirely; Hernandez is only controlled through 2019, which will be just the second free agent season on Seager's deal. The team could potentially backload the contract, to some extent, to create sustained financial flexibility until Hernandez's deal is off the books.
Photo courtesy of USA Today Sports Images.