Howie Kendrick seems something of an underappreciated player, perhaps because he has not racked up eye-popping counting stats in recent seasons. But we already know that teams value him rather highly.
After all, over the winter the Dodgers flipped just-acquired top-100 pitching prospect Andrew Heaney to the Angels to acquire one year of Kendrick — at a very reasonable, but hardly cheap, $9.5MM salary. And Los Angeles cleared out young middle infielder Dee Gordon, the incumbent at second, as part of its multi-faceted strategy.
True, Gordon has been nothing short of spectacular for the Marlins. He does carry an unsustainable .433 BABIP, but he's also continued to lower his strikeout rate, run like crazy, and put up much-improved defensive metrics.
But the Dodgers also have received what they hoped for out of Kendrick. Over 178 plate appearances on the year, he has slashed .293/.348/.445 — a slight bump up over his career numbers.
If you had stopped the record after 2012, you might view Kendrick as an average hitter who had one big year under his belt (2011). But he has since settled in as a clearly above-average bat, compiling a 117 OPS+ since the start of the 2013 season.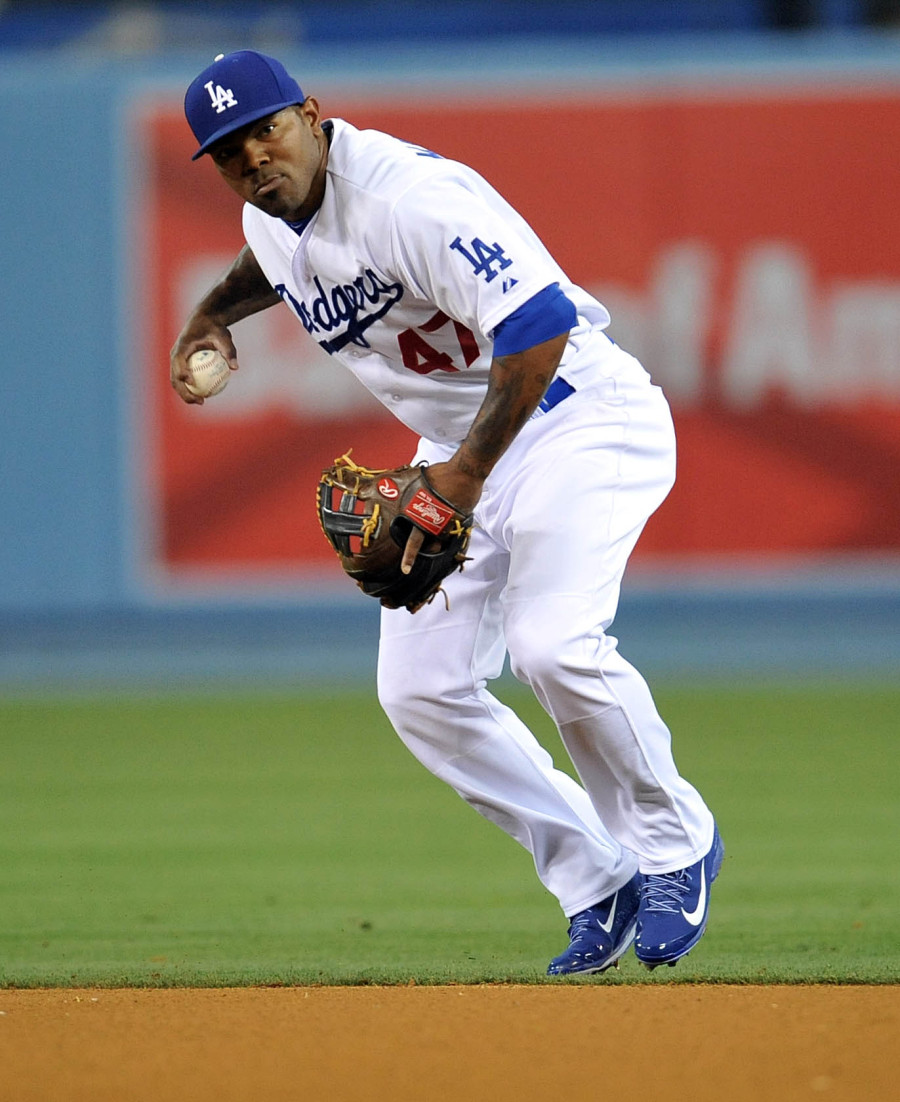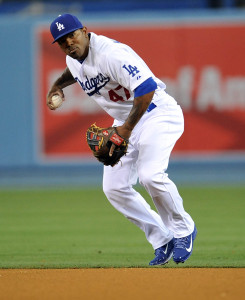 In that sense, this year has been a continuation. But Kendrick has also showed signs of improvement. After carrying a walk rate of about 5% for much of his career, Kendrick has earned free passes at a better-than-7% clip over the last two seasons, all while maintaining a 16.3% strikeout rate that has improved his overall mark.
Combined, his BB/K rate sits at a career-best .45, just exceeding his prior personal best from last year. Better yet, he's done that while also managing to push his ISO back up over the .150 mark for the first time since that strong 2011 campaign — a marked improvement on his personal-low .104 ISO from last year.
Kendrick's .336 BABIP is on the high side, but actually falls just below his historic marks. While Baseball Info Solutions numbers say that he has generated less hard and more soft contact than in recent years, Kendrick nevertheless carries a 28.1% line-drive rate that exceeds any of his end-of-year rates from seasons prior.
It isn't all good news for Kendrick, of course. After a four-year run of positive UZR metrics, Kendrick has slipped just barely into the negative. And Defensive Runs Saved has him at a more troubling -5 runs saved to date. It's early, of course, but that certainly bears watching. Likewise, Kendrick is just two-for-four in stolen base attempts this year, though his game has never relied much on the basepaths (he has swiped 14 bags four times, at a 71.9% success rate).
All said, while he hasn't exactly transformed himself, it's reasonable to argue that Kendrick has solidified his status as a firmly above-average second baseman in his age-31 season. But how does he stack up against the rest of the expected market?
Advances against his likely free agent competition, it seems, is where Kendrick's value has increased the most. The most obvious and direct comparison is to Daniel Murphy of the Mets, who is younger (not yet two months removed from his 30th birthday) but carries a below-league-average .263/.316/.381 batting line. There's plenty of time for that to change — Murphy's .271 BABIP will probably rise and he has struck out in just 8% of his plate appearances, a market improvement — but Kendrick is gaining ground at present, and has always looked like the surer defensive option of the two.
Other players who teams will weigh alongside Kendrick have also generated some cause for concern in the first quarter of 2015. Ben Zobrist, who turns 34 tomorrow, missed a month with knee surgery and has rated (rather uncharacteristically) as a below-replacement-level player. Once again, it's far too soon to write him off, and his track record of outstanding overall value speaks for itself. But there's little question that Zobrist has come back to earth in the early going. Likewise, while Asdrubal Cabrera has suddenly posted excellent UZR ratings at shortstop in a small sample, his offensive production has suffered quite a bit.
Clubs eyeing an upgrade at second will surely look to that group, but it is possible that all — including Kendrick — could factor in at third base as well. While I won't pretend to know whether he profiles well there defensively, the hot corner market is shaping up to be rather underwhelming with names like David Freese, Juan Uribe, and Casey McGehee leading the way.
In terms of what kind of guarantee we might expect, direct comps are somewhat scarce. But Kendrick seems a good bet to top Omar Infante's pre-2014 deal with the Royals. Coming off of a strong platform year, but carrying a history of production clearly inferior to that of Kendrick, Infante took down four years and just over $30MM entering his age-32 campaign. Though it's far too early to be precise, a contract on the order of Chase Headley's (four years and $52MM) seems a reasonable target for Kendrick — though he has some room to build on that as well.
There have been whispers that the Dodgers could look to extend Kendrick, but that has always seemed questionable with the club's dizzying array of options at second and third. But a qualifying offer is definitely in play, and entering the market weighed down by draft compensation could have some effect on Kendrick's earning capacity.
Being the most desirable player at a given position has its obvious advantages, and Kendrick ought to have no shortage of theoretical landing spots. His long-time former team, the Angels, could be in play, as might the Yankees, White Sox, Nationals, Mets, and Padres. It is possible to imagine scenarios where other clubs — the Royals, Rangers, Athletics, and Braves come to mind — could consider pursuit.
The bottom line is that Kendrick appears increasingly well-positioned for next year's free agent market. While he will undoubtedly be overshadowed in a deep and talented class, Kendrick stands out among his direct competitors and seems headed for a significant payday.