The Dodgers have announced that they've acquired second baseman Howie Kendrick from the Angels, for southpaw Andrew Heaney, who was just acquired by the Dodgers from the Marlins earlier today. No money is changing hands in the deal, so the Dodgers will pay all of the $9.5MM Kendrick is owed in 2015.
Kendrick replaces Dee Gordon at second base, as Gordon was part of the package that went to Miami for Heaney as part of this incredible day of transactions for the Dodgers.  Kendrick represents both an offensive and defensive upgrade over Gordon, and the 31-year-old hit .293/.347/.397 over 674 PA last season.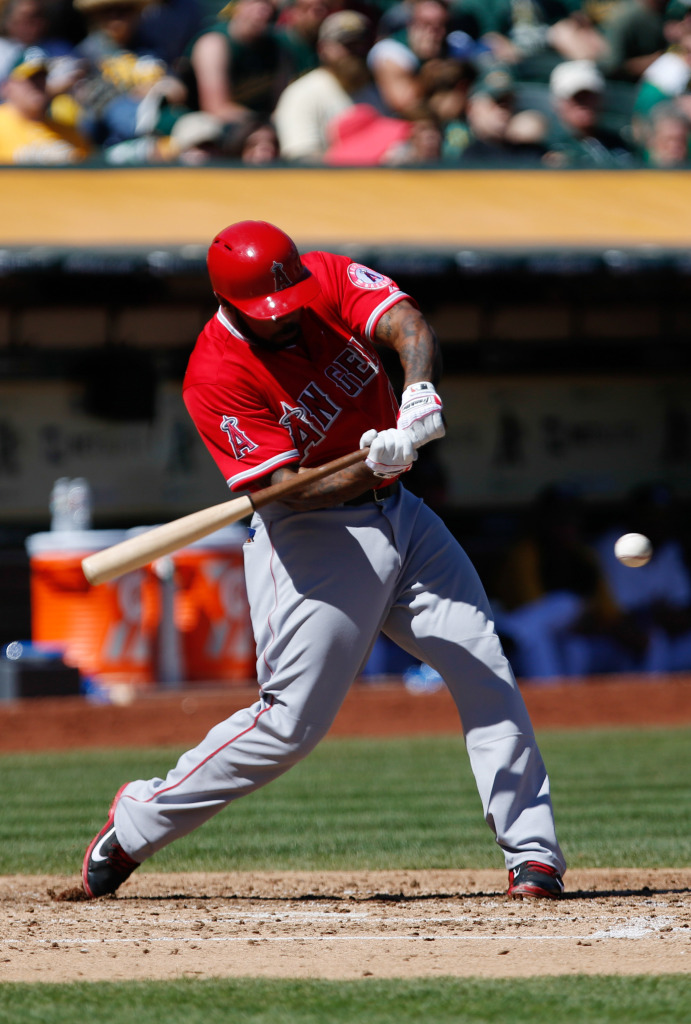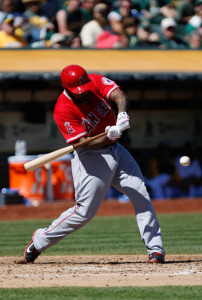 Kendrick has been a subject of trade rumors for much of the offseason, with teams such as the Orioles, Yankees and Blue Jays all connected to the veteran second baseman at various times.  In the end, however, Kendrick will move down the highway to Los Angeles' other team.  This isn't the first time that Kendrick has been pursued by the Dodgers, as the two L.A. clubs discussed a trade in the summer of 2013.
Payroll was primarily the reason why the Halos were willing to move Kendrick or David Freese this offseason.  Kendrick will earn $9.5MM in the last year of his contract, and getting that salary off the books will give the Angels some flexibility for further moves.  The Angels have been aggressively looking for utility infielders, and presumably whomever they acquire will now be in line for some regular playing time alongside Grant Green at second base.
The Angels were said to be targeting young pitching for much of the offseason, and they've now landed one of the game's top prospects in Heaney.  The lefty was named both the Marlins' top prospect and the #30 prospect in the sport by Baseball America in their 2014 preseason rankings.  He has a 2.77 ERA, 9.1 K/9, and 3.85 K/BB rate over 259 2/3 minor league innings, and he threw 29 1/3 innings for Miami this season in his first taste of the bigs.
Heaney is 23 years and controllable through the 2020 season, and presumably he'll get every opportunity to win a job in the Angels' rotation.  Jered Weaver, C.J. Wilson and Matt Shoemaker are the only starters guaranteed for jobs on Opening Day, as Garrett Richards may start the season on the DL.  Heaney joins Tyler Skaggs, Nick Tropeano, Hector Santiago and Cory Rasmus in battling it out for rotation jobs in Spring Training.
MLB.com's Ken Gurnick initially reported that the Dodgers would acquire Kendrick (on Twitter). FOX Sports' Ken Rosenthal tweeted that the Angels would receive Heaney in return. The Los Angeles Times' Bill Shaikin tweeted that the Dodgers would take on Kendrick's entire salary.
Photo courtesy of USA Today Sports Images.