8:21pm: Texas will pay $1.5MM of Napoli's salary, Jon Heyman of CBSSports.com tweets, with Boston keeping the rest.
7:06pm: The deal is for Napoli and cash in exchange for a player to be named later (or cash considerations), the clubs have announced.
6:14pm: The Rangers have agreed to acquire first baseman Mike Napoli from the Red Sox, Rob Bradford of WEEI.com reports on Twitter. Boston pulled Napoli from its lineup at the last minute, leading to speculation of a deal that appears to have come to fruition.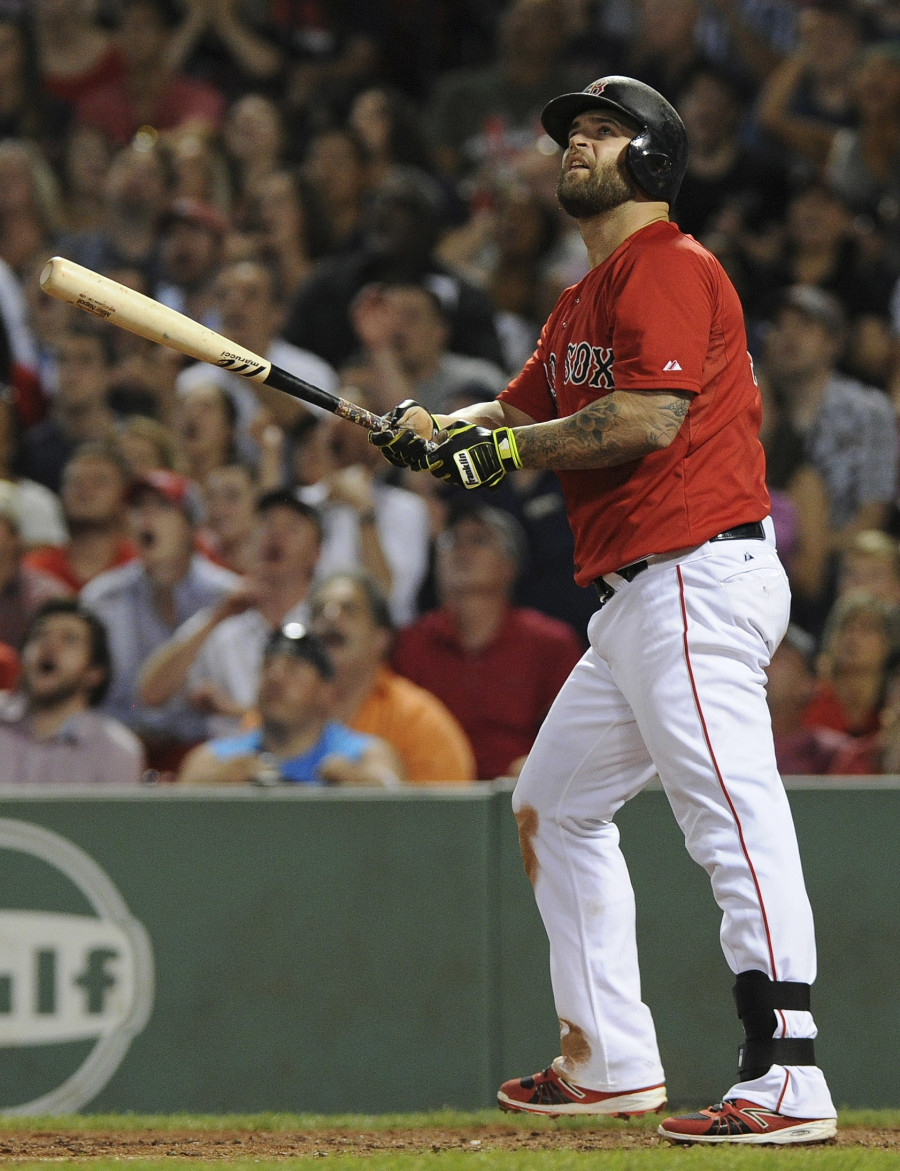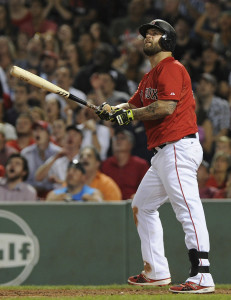 Texas continues to be a fascinating to team to watch. The team added Cole Hamels at the deadline, seemingly more for his future value, while shopping (but not dealing) veteran Yovani Gallardo. Now, after a solid run coming out of the deadline, Texas is just five-and-a-half back in the division and 2.5 games out of Wild Card contention.
Napoli represents a right-handed power bat to plug into a heavily left-handed lineup. The club has utilized Prince Fielder and Mitch Moreland at first base and DH for much of the season, but can now deploy Napoli at both positions as well. Unsurprisingly, Napoli has been much better against southpaws this year than same-handed pitching.
As he rejoins his former club, Napoli will look to carry forward a strong start to the second half. Having scuffled badly early in the year, over his last 69 turns at bat, Napoli owns a .267/.362/.533 batting line.
It remains to be seen what the return is, but in all likelihood Boston's primary benefit here will be salary relief (along with freeing a roster spot). Napoli is earning $16MM on the season before hitting the open market this winter.
Napoli played mostly at catcher when he last suited up for the Rangers, but in spite of the team's needs in that regard, it would be rather surprising at this point if he got back behind the dish. Bradford notes on Twitter that Napoli's limited no-trade clause gives him veto power over a move to Texas, but obviously he's decided to waive that.
Photo courtesy of USA Today Sports Images.