For all of the talk about the top names on the 2015-16 free agent market — and there are quite a few, with David Price, Johnny Cueto, Jordan Zimmermann and many others seeing their contracts expire — John Lackey's strong season has flown largely under the radar.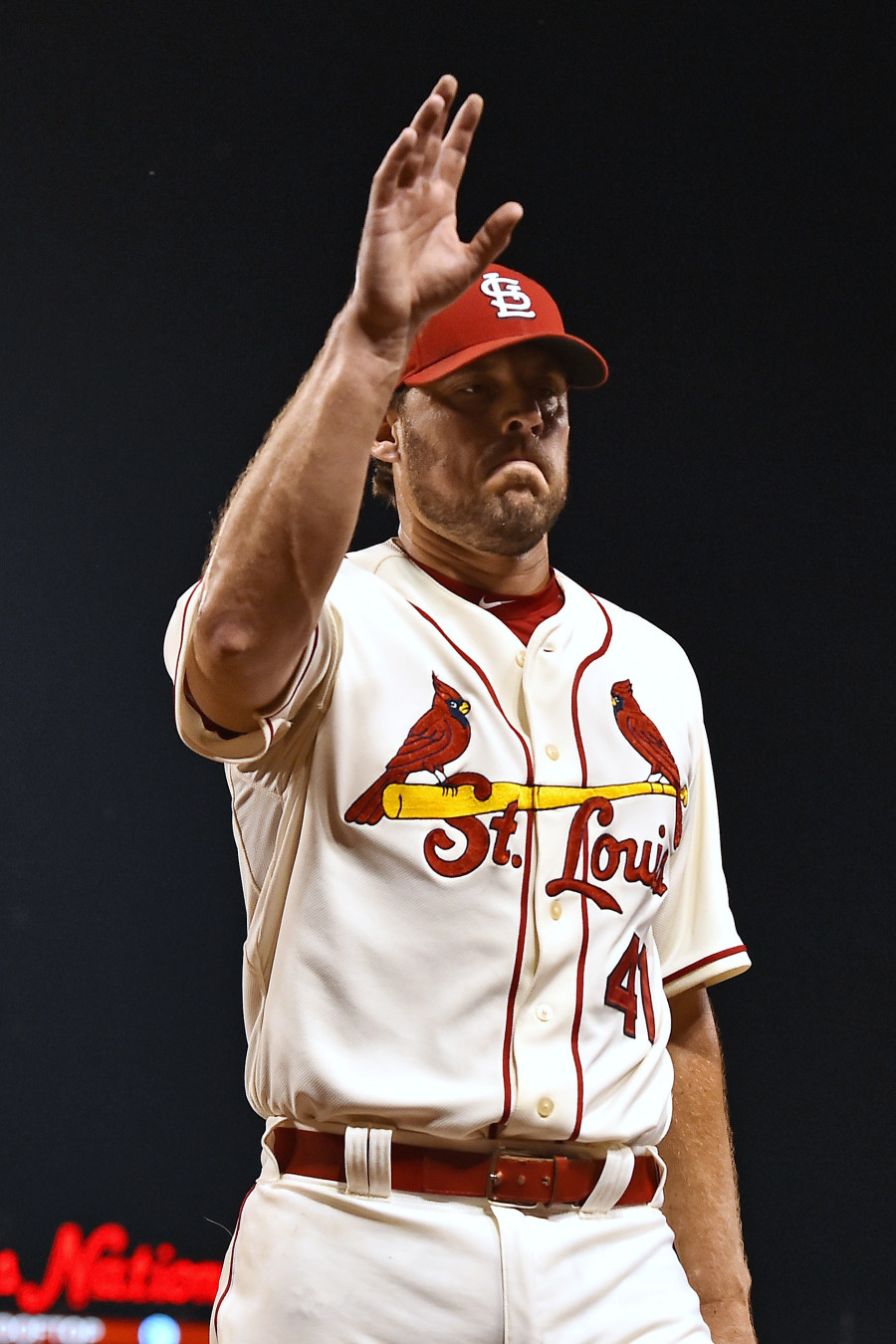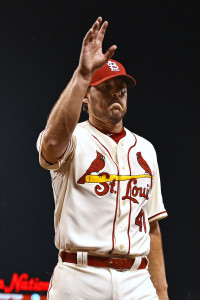 Perhaps due to his age — Lackey will pitch next season at age 37 — Lackey hasn't generated the amount of fanfare that his younger peers have enjoyed, but the veteran right-hander has turned in a stellar platform campaign which can serve as the basis for perhaps one final, sizable multi-year contract.
Lackey's contractual status for 2015 has been well-publicized; the Tommy John surgery he underwent now more than three years ago triggered a clause in his five-year, $82.5MM contract that tacked on a club option at the league minimum. Derrick Goold of the St. Louis Post-Dispatch reported recently that Lackey and the Cardinals agreed to add some incentives to the deal, so Lackey will take home a little more than $2MM in 2015 based on innings pitched. It's an upgrade from his league-minimum base salary, but it's hardly a payday that is commensurate with the outstanding results turned in by Lackey in his first full season in the National League.
Lackey has, at present, thrown an even 200 innings this season and worked to a 2.79 ERA with 7.1 K/9, 2.3 BB/9 and a characteristically solid, if unspectacular 45.3 percent ground-ball rate. Sabermetric indicators such as FIP (3.57), xFIP (3.90) and SIERA (4.02) all feel that Lackey has benefited from some good fortune — more specifically his atypical 81.7 percent strand rate. Lackey's stranded runners at about a 73 percent clip in his career, and abnormal strand rates — whether on the high or low side — have a tendency to regress toward a pitcher's career rate.
Even if Lackey's true talent is more of a mid- to upper-3.00 ERA pitcher, however, there's unquestionably a market for durable, playoff-tested starters that can be penciled in for 30+ starts each season. Lackey looks every bit that part, even with some ERA regression. Over the past three seasons, Lackey's averaged 30 starts/196 innings per season (those numbers, of course, will go up, as he has a few remaining turns in 2015) and worked to a cumulative 3.37 ERA with 7.4 K/9, 2.1 BB/9 and a ground-ball rate of roughly 45 percent. Those peripheral stats are near-mirror images of his 2015 performance, and his average fastball velocity has remained consistent as well, sitting at 91.7 mph or 91.6 mph in each of those seasons.
Lackey may not be a true ace like Price or Zack Greinke, and he may not have the ceiling of some of his second-tier peers such as Scott Kazmir or possess the pure stuff of a Jeff Samardzija. But, what he does bring to the table is a recent history of consistently above-average innings, and that ability has proven to be lucrative in recent years, even for aging pitchers.
Bronson Arroyo landed a two-year, $23.5MM contract from the D-Backs based largely on his ability to rack up league-average innings year after year. Lackey doesn't have the string of 200+ inning seasons that Arroyo did, but he's also turned in far better recent results and has historically been a superior pitcher. Tim Hudson landed the same type of contract heading into his age-38 season. Lackey will be a year younger and coming off a brilliant 200-inning season, whereas Hudson didn't pitch in the final two months of the 2013 campaign due to a fractured ankle. Beyond that, the overall strength of the free agent market has grown a bit since those deals were signed.
Lackey should be able to find, at minimum, a two-year contract with a stronger average annual value than Arroyo and Hudson, but a three-year deal wouldn't be shocking. His agents at Octagon could very well aim for the sky and seek a deal similar to Derek Lowe's precedent-setting four-year pact at the age of 37, but that outcome seems unlikely. Barring an injury or complete meltdown in his final few starts and/or the postseason, Lackey is poised for a significant payday — perhaps one that's larger than many would've expected based on his age.
Photo courtesy of USA Today Sports Images.