Three months ago, Jerry Dipoto was a division-rival of the Mariners, but the former Angels GM is now atop their baseball operations pyramid. The Mariners announced today that Dipoto has been named their new executive vice president and general manager. He was rumored to be one of the final two candidates for the position, alongside Yankees assistant GM Billy Eppler.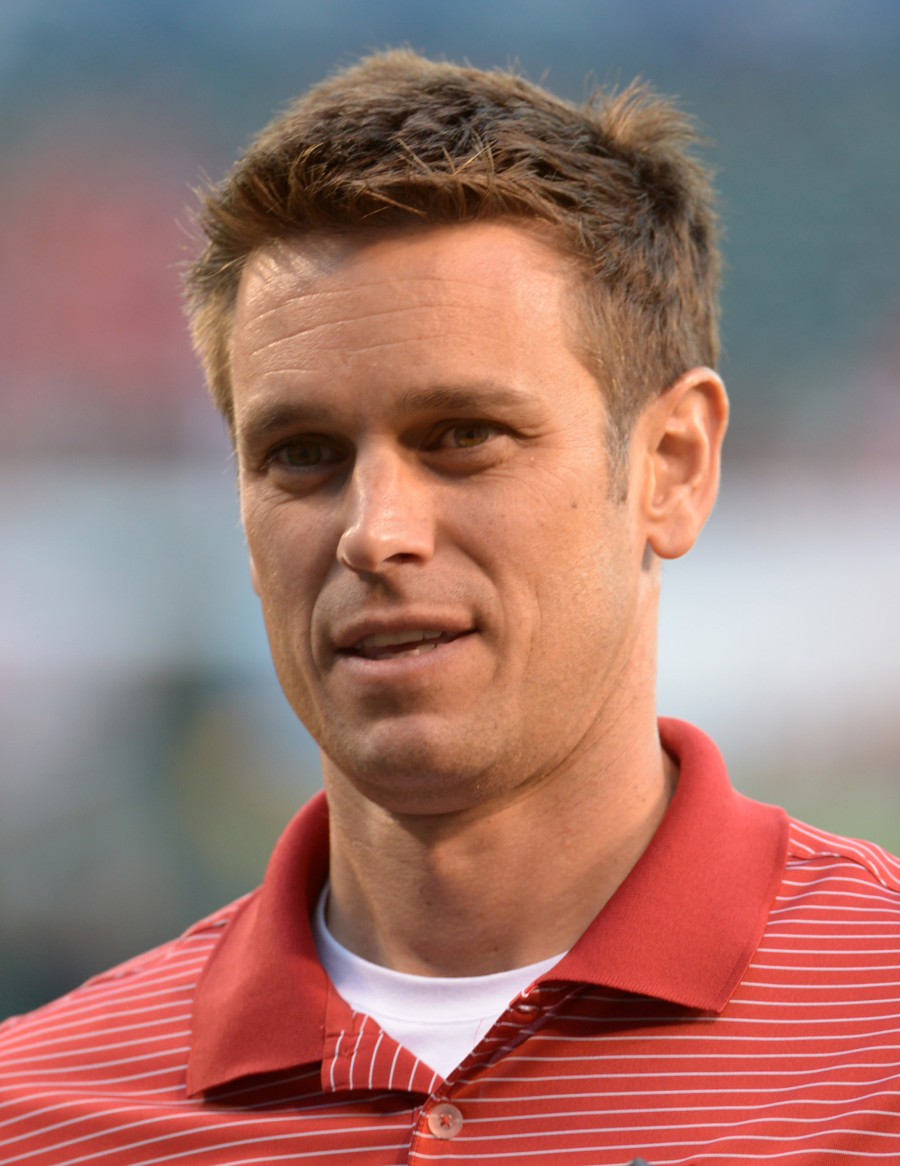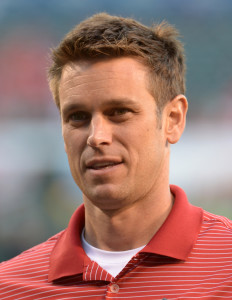 "Jerry impressed us at each step of the process," said president Kevin Mather in a prepared statement. "He has a very unique skill set, having been a successful player in the Majors, then moving into front offices with steadily increasing responsibilities. Jerry has scouted, spent time in player development and has a track record as a very successful General Manager. During our conversations over the past few weeks, it became clear to me that he has a very solid understanding of our team and organization, both where we are and where we want to be. And he has a strategy to get us there. Few candidates bring the combination of playing the game, scouting, a solid understanding of statistical metrics and a plan for player development. I am looking forward to having Jerry lead our baseball operations for a long time."
Dipoto, 47, began his career in baseball when the Indians selected him in the third round of the 1989 draft out of Virginia Commonwealth University. He'd go on to enjoy an eight-year Major League career as a relief pitcher with the Indians, Mets and Rockies.
Following his playing career, Dipoto joined the Red Sox as a scout in 2003 and quickly rose to the position of scouting director with the Rockies. After joining the D-Backs in a similar capacity, he was eventually named interim general manager in Arizona, following the dismissal of Josh Byrnes, who, ironically, is a candidate to replace Dipoto at his former place of employment — the Angels. Dipoto was named GM of the Angels shortly after the 2011 season and served in that capacity until this summer, when he resigned abruptly due to a feud with skipper Mike Scioscia. The manager reportedly took umbrage to Dipoto's attempts to provide him with analytical data for the purposes of aiding his in-game decision-making, and the dispute escalated to the point where Dipoto walked away from the organization. Many expected Dipoto, a well-regarded executive, to ultimately land another GM gig, and after a brief stop as a senior adviser with the Red Sox, it appears he's done just that.
Dipoto's log of transactions as a GM (which can be seen with the aid of MLBTR's Transaction Tracker) is more brief than a number of his contemporaries due to his limited time serving in a GM role, but he's made a number of quality trades to bolster the pitching staffs of the organizations he's overseen. Dipoto received Patrick Corbin and Tyler Skaggs from the Angels in exchange for Dan Haren when he was Arizona's interim GM, and he'd later reacquire Skaggs (along with Hector Santiago) in exchange for Mark Trumbo in a three-team trade with the D-Backs and White Sox. Dipoto also picked up Andrew Heaney this past offseason in the trade that sent impending free agent Howie Kendrick to the Dodgers. His pickup of Huston Street and Trevor Gott from the Padres in exchange for four prospects (R.J. Alvarez, Jose Rondon, Taylor Lindsey and Elliott Morris) has, to this point, delivered positive results as well. The decision to part with Randal Grichuk in the trade that netted the Halos David Freese and Fernando Salas could prove to be a misstep, however.
Free agent endeavors by the Angels under Dipoto's tenure have been spottier, though the massive contracts for Albert Pujols and Josh Hamilton have been reported to be more the doing of owner Arte Moreno than of Dipoto himself. Joe Smith has looked to be a nice add, but signings of Joe Blanton, Sean Burnett, Ryan Madson and Raul Ibanez didn't pan out as hoped. C.J. Wilson has had mixed results over the life of his deal as well.
Mariners president Kevin Mather was said to prioritize a GM who has experience, though, and Dipoto unquestionably fits that bill. Based on Mather's comments at the time Jack Zduriencik was dismissed from the Seattle GM chair, Mariners ownership will probably hope that Dipoto can use his blend of scouting and analytics to create a balanced gameplan that will help put a contender on the field in the near future.
Jim Bowden of ESPN and MLB Network Radio on Sirius XM first reported that Dipoto was the Mariners would offer the position to Dipoto (Twitter link).
Photo courtesy of USA Today Sports Images.