NOV. 13: The Astros announced (via Twitter) that Rasmus has accepted the offer and will return to the club in 2016.
NOV. 12: Outfielder Colby Rasmus will become the first player ever to accept a qualifying offer, as Ken Rosenthal of FOX Sports tweets that he'll take the one-year, $15.8MM deal extended to him by the Astros.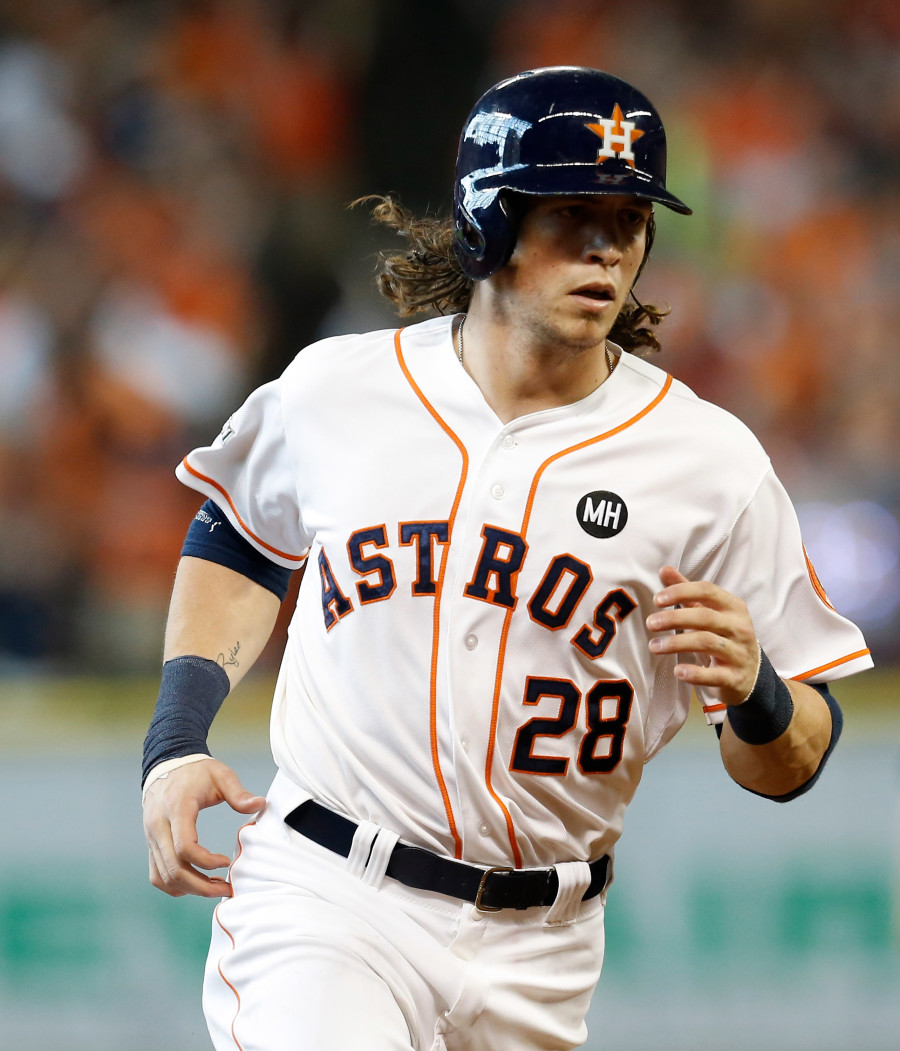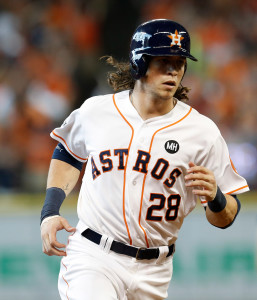 Rasmus, 29, slashed a productive .238/.314/.475 over 485 plate appearances last year. He also swatted 25 home runs while playing solid defense all over the outfield. And Rasmus reversed his traditional platoon splits, hammering lefties to the tune of .252/.364/.471 (in 140 trips to the plate).
In some ways that represented a big year for Rasmus, especially when combined with a torrid (but short-lived) post-season run. In truth, though, it really only affirmed his standing. His on-base percentage did drop below .300 in an injury-plagued 2014, but his power numbers were good enough that he still put together the second of three consecutive seasons with better-than-league-average production.
Rasmus will presumably spend most of his time in left, flanking center fielder Carlos Gomez. Slick defender Jake Marisnick may take some plate appearances against opposing southpaws.
Houston GM Jeff Luhnow said recently that the team was hopeful that Rasmus would accept, and it appears he'll get his wish. The club will neither gain nor lose any draft picks. Rasmus will be treated like any other free agent who has signed a deal, meaning that he cannot be traded without consent until June 15th of 2016. (Click here for more of the rules governing the qualifying offer.)
The $15.8MM sum is a lot on an annual basis, to be sure. But it's hardly an earth-shattering sum in this day and age. And Houston will benefit from the fact that it need not commit to Rasmus beyond next season, allowing the club to re-assess after the year. Of course, some planning will be required: both he and Gomez will at that point be eligible for free agency, and the team has dealt away several significant prospects (Brett Phillips and Domingo Santana were sent in the Gomez trade) who might have been ready to step in.
Over the three prior years that the qualifying offer system was in place, no player ever took the deal. As we've often discussed here at MLBTR, it rarely makes sense for a free agent to do so, since in most cases preserving the possibility of a multi-year deal is worth the risk — especially given that many players will still end up with a chance at a similar one-year deal as a fallback.
But as MLBTR's Mark Polishuk explained on Tuesday in his outlook piece for the Astros, Rasmus seemed an unusually likely candidate to accept the one-year offer. While he's still young, the Excel Sports Management client faced a competitive market situation and was not quite a full-time player last year. After failing to find a home with the Cardinals and Blue Jays, he seemed to fit in well in Houston. And it doesn't hurt that he'll have an opportunity to re-enter the market next year. While there are still some quality outfielders among the crop of expected 2016-17 free agents, it's not as deep a class as the current one.
Looking elsewhere in the free agent market, players such as Denard Span and Gerardo Parra figure to benefit from today's decision. While they are entirely different types of players, both are left-handed hitters who move up a peg in the outfield market.
Photo courtesy of USA Today Sports Images.