The Cardinals announced that they've signed right-hander Jonathan Broxton to a two-year contract to return to the St. Louis bullpen. Broxton, a Jet Sports client, will earn a $7.5MM guarantee and receive full no-trade protection, per reports.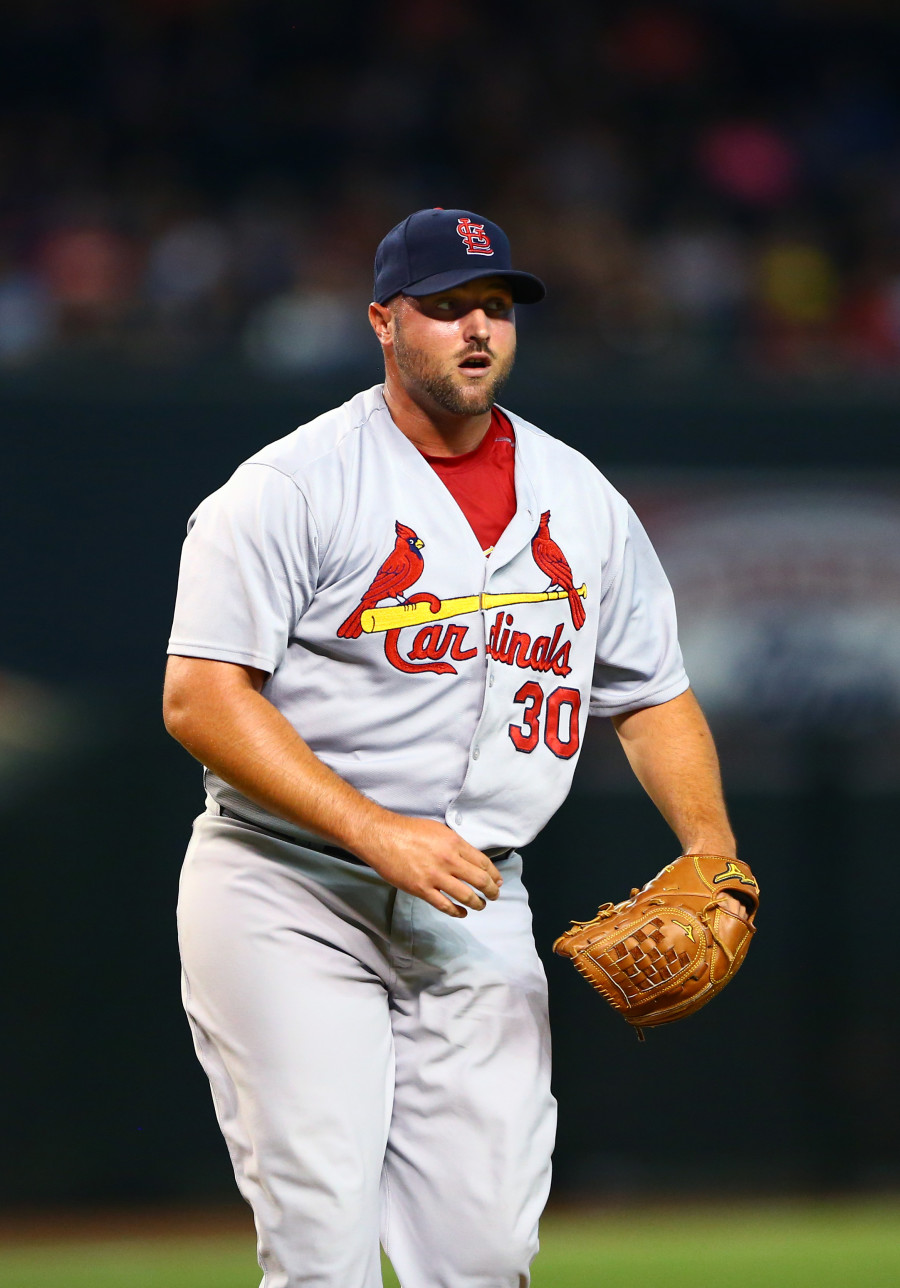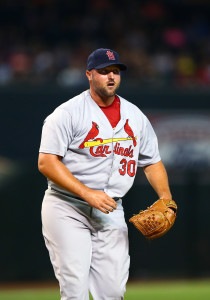 Though it seems like he's been around forever, Broxton is still just 31 years of age. And he still averages better than 94 mph on his fastball
Last year was rough in terms of bottom line results — the veteran ended with a 4.62 ERA — but that doesn't tell the whole story. For one, Broxton's peripherals showed that he'd been a bit unlucky leading up to a mid-season trade from the Brewers to the Cardinals. For another, Broxton produced a 2.66 earned run average over the 23 2/3 frames he logged with St. Louis.
In the aggregate, Broxton showed that he's still plenty capable of providing valuable innings from the pen. Though his walks actually trended up in the latter part of the year, Broxton managed to strike out more than a batter per inning for the first time since way back in 2010. Then, there's the fact that FIP (3.65), xFIP (3.24), and SIERA (3.15) all saw him as a quality producer.
St. Louis already bet on Broxton once with the mid-season trade, and now it's doubled down after initially declining a $9MM option over the former closer. It seems likely that the veteran could have achieved a greater guarantee elsewhere, given the fact that his deal includes the kind of no-trade protection that we don't typically see in a short-term deal (let alone one for a reliever).
But the match worked last year, and the Cards obviously felt another sturdy arm was needed in the pen. Broxton will join Jordan Walden and Seth Maness as right-handed set-up options in front of closer Trevor Rosenthal.
KMOX's Tom Ackerman first reported (on Twitter) that the agreement was in place. Devan Fink first tweeted the contract details.