DECEMBER 9: The Giants have officially announced the signing.
DECEMBER 5, 2:20pm: Samardzija's contract breakdown is provided by Henry Schulman of the San Francisco Chronicle (Twitter links).  The righty will receive a $9MM salary in 2016 then $18MM in each of the next four years.  Samardzija gets a $3MM bonus immediately and then another $6MM in signing bonus money will be spread out over the last four years in equal $1.5MM installments.  The no-trade clause allows Samardzija to block deals to eight teams per year.
12:06pm: The Giants have agreed to sign right-hander Jeff Samardzija to a five-year deal, CSNBayArea.com's Alex Pavlovic reports (Twitter link).  Samardzija will earn $90MM from the contract, according to Yahoo Sports' Tim Brown (via Twitter).  The contract contains a limited no-trade clause (as per CBS Sports' Jon Heyman) and is pending a physical.
With the Giants coming up short in the Zack Greinke sweepstakes, they pivoted towards another of the top remaining arms on the free agent market.  The Giants were known to be looking for pitching help this winter and they were connected to Greinke, David Price, Johnny Cueto, Jordan Zimmermann and former Giant Mike Leake in various rumors throughout the offseason.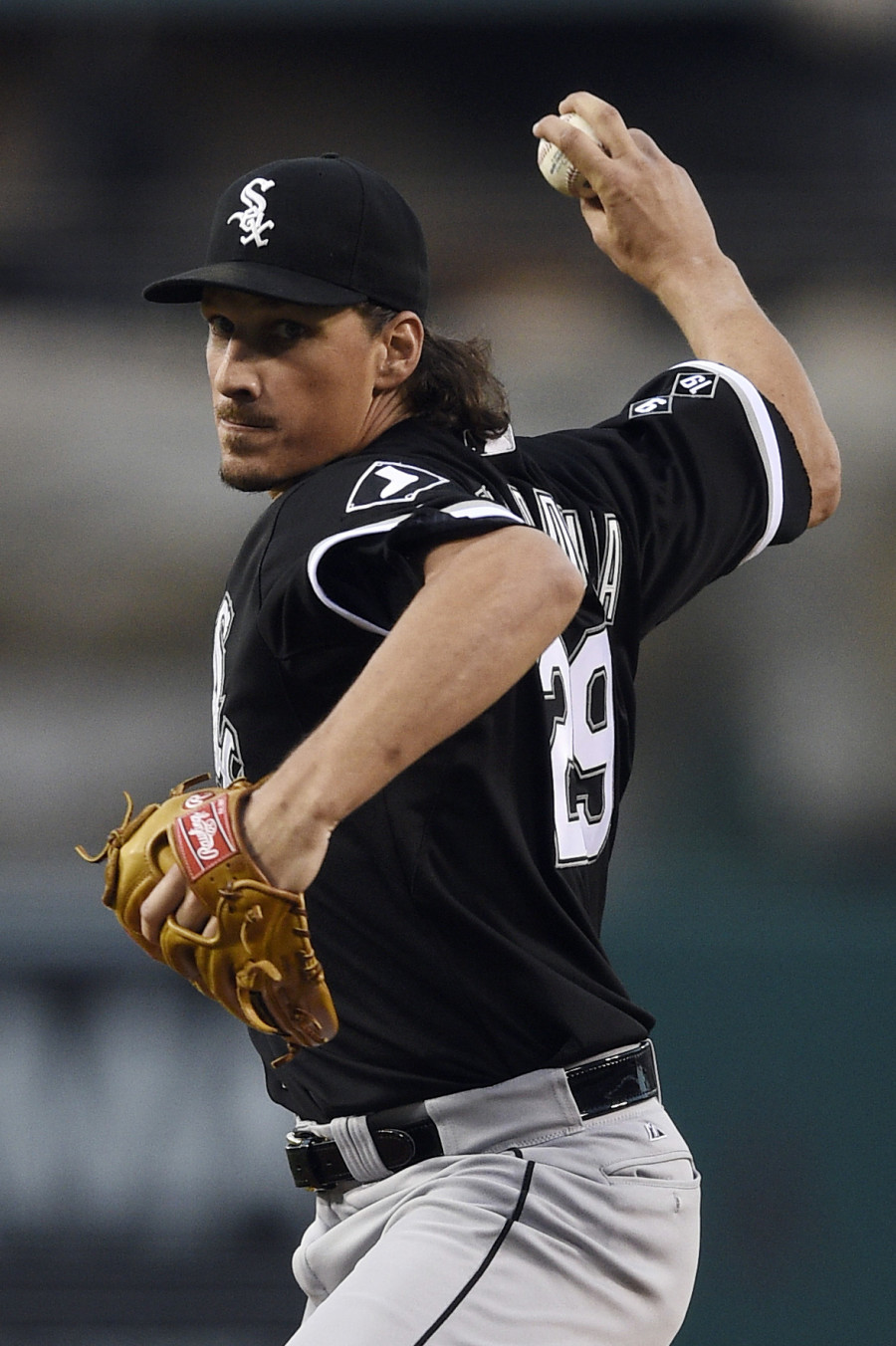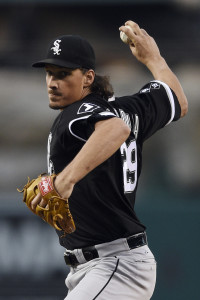 It's not out of the realm of possibility that the Giants add yet another top starter to the rotation, as was speculated in the wake of the Greinke signing.  FOX Sports' Ken Rosenthal reports that the Giants are still interested in Leake and also like free agent Hisashi Iwakuma, so Samardzija could perhaps just be the first step in the team's rotation upgrades.
In signing Samardzija, the Giants add a workhorse who has averaged 216 innings in each of the last three seasons.  This type of durability is sorely needed for a San Francisco rotation that has a lot of question marks behind ace Madison Bumgarner.  Jake Peavy was effective but limited by injuries in 2015, Matt Cain is coming off consecutive injury-shortened seasons and was very ineffective last year, and rookie Chris Heston is still something of an unknown quantity as he enters his sophomore year.  Even more depth could be added if the Giants indeed do land another starter, as Heston could conceivably take over the swingman role left by the non-tendered Yusmeiro Petit.
Of course, Samardzija himself isn't a complete sure thing given that he's coming off easily the worst of his four full seasons as a starting pitcher.  The righty posted a 4.96 ERA, 3.33 K/BB rate and 6.9 K/9 over 214 innings with the White Sox in 2015, allowing a league-high 29 homers and 118 earned runs.  That K/9 total was Samardzija's lowest since 2010 and his grounder rate also plummeted to 39% after sitting at a very solid 49.2% in 2013-14.
The Giants clearly have faith that Samardzija can rebound in 2016 and beyond, however, and that he'll return to his impressive 2012-14 form.  Samardzija turns 31 in January and has many fewer innings on his arm than most pitchers his age, thanks to extra years spent as a reliever and a relatively late start to his baseball career due to his stint as a star wide receiver for Notre Dame.  "The Shark" will also now be working in one of the game's most pitcher-friendly stadiums (AT&T Park) and will have the Giants' excellent defense behind him.  Samardzija's 2015 numbers could be partially explained by the combination of the brutal White Sox defense, hitter-friendly U.S. Cellular Field and perhaps even just pitching in the American League, though the righty was excellent in his half-season with the A's in 2014.
It may seem unusual that a pitcher coming off such a rough season would land a $90MM contract and yet MLBTR's Tim Dierkes projected Samardzija for a five-year, $80MM deal (also correctly picking him to land with the Giants, to boot).  That extra $10MM bump may well have come due to the speed in which free agent aces are flying off the board.  With well-heeled teams like the Dodgers, Cardinals and Cubs still in need of pitching, it bodes well for Cueto, Leake, Wei-Yin Chen, Kenta Maeda and other remaining free agent starters that the supply of available arms is so quickly dwindling.
Since Samardzija rejected a qualifying offer from the White Sox, the Giants will have to give up their first-round draft pick (18th overall).  Chicago receives a compensation pick between the first and second rounds.
Photo courtesy of Kelvin Kuo/USA Today Sports Images