The Mariners' bullpen overhaul continued on Monday, as the team announced, via press release, that it has signed free-agent reliever Steve Cishek to a two-year deal. Cishek, who will serve as the club's closer, is reportedly guaranteed $10MM over the two years — $4MM in 2016 and $6MM in 2017. He can also earn up to $3.5MM in each season for games finished.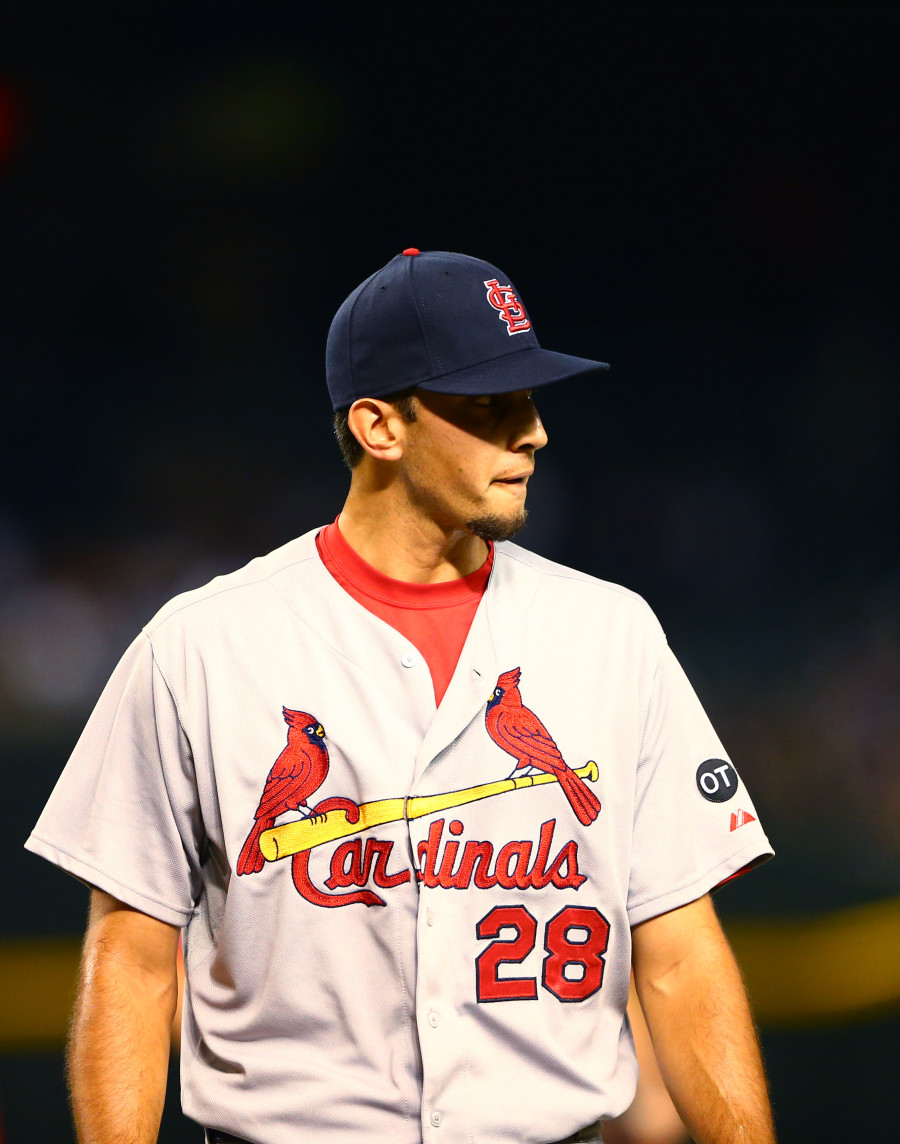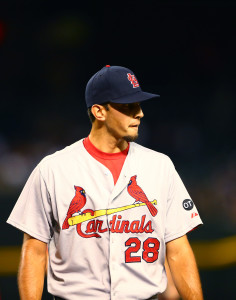 Cishek, a client of Jet Sports Management, will reportedly earn $250K for 25 and 30 games finished, and he'll take home $500K for reaching 35, 40, 45, 50, 55, and 60 games finished in each year of the deal. Typically, only about five relievers per season finish 60 games, so it will be a stretch for Cishek to earn the full $7MM incentive over two years. Cishek finished 62 games in 2013 and 55 games in 2014.
GM Jerry Dipoto teased the addition on 710 ESPN Seattle a night before the agreement was reported, saying he expected to make a bullpen addition before the end of the weekend. In today's press release, Dipoto spoke highly of his new right-hander: "Steve gives us a proven bullpen presence with significant experience closing games. He's a character guy who adds a new angle and fresh look to our pen."
Cishek, 29, was non-tendered by the Cardinals earlier in the offseason. MLBTR projected a $7.1MM salary via the arbitration process. Of note, Cishek was arbitration eligible for two more seasons. The two-year contract will guarantee those seasons while granting the Mariners some protection if he doesn't stick in the ninth inning.
Over parts of six seasons, the former Marlins closer has a 2.82 ERA, 9.55 K/9, 3.42 BB/9 and 95 saves in 313 innings. He experienced a shaky 2015 split between Miami and St. Louis. While with the Marlins, he lost his ninth inning duties early in the year to A.J. Ramos. In 32 innings, Cishek struggled with a 4.50 ERA, 7.88 K/9, 3.94 BB/9, and an uncharacteristically high .350 BABIP. He also posted a career low 90.6 mph fastball.
The Cardinals acquired Cishek in late July for right-handed pitcher Kyle Barraclough. While his 2.31 ERA through 23 innings was encouraging, he lost control of the strike zone (5.01 BB/9). ERA estimators like SIERA (4.43) and xFIP (4.55) suggest he experienced some good fortune in St. Louis.
With the signing, Seattle is betting that Cishek can recover the form that made him one of the best closers in the league from 2013 through 2014. Over those two seasons, Cishek was among the 10 best relievers in baseball with 3.5 WAR and a 2.35 FIP.
Dipoto has been busy this offseason. As ESPN's Jerry Crasnick notes (tweet), Dipoto has now completed nine trades, eight signings, and five waiver claims. The bullpen in particular has undergone a dramatic restructuring. Former temporary closers Tom Wilhelmsen, Carson Smith, and Danny Farquhar were all sent packing. To replace them, Dipoto acquired Cishek, Joaquin Benoit, Evan Scribner, and Justin De Fratus.
ESPN's Jerry Crasnick first reported the agreement. Yahoo's Jeff Passan (Twitter link) and FOX Sports' Ken Rosenthal reported the financial terms (via Twitter). Jon Heyman of CBS Sports reported the incentives structure (Twitter link).
Photo courtesy of USA Today Sports Images.